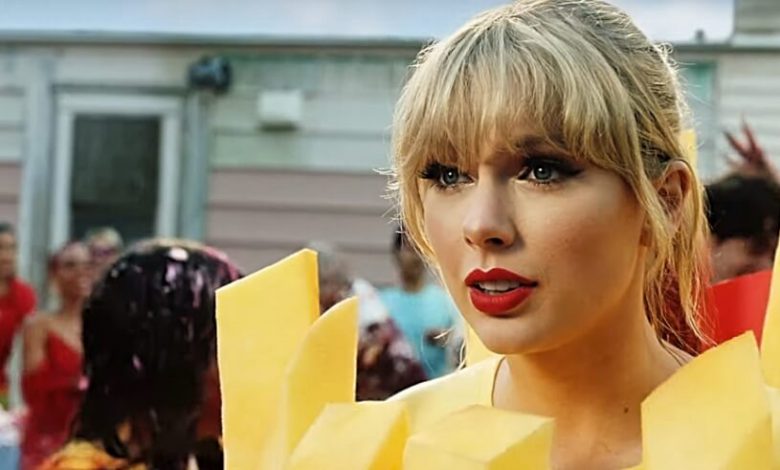 Maybe Taylor Swift should have stayed on the Culture War sidelines after all.
Media outlets harassed the pop superstar for months, begging her to speak up on the hot-button issues of the day.
The unwritten request?
Push Hillary Clinton's campaign. Demand more gun restrictions … now. Attack any attempt to control the U.S. borders.
How could she not steer her massive flock to the "right" political candidates and causes? Maybe she's a white supremacist? Yes, this narrative actually got traction in select media outlets.
Last year, she finally buckled. She promised to "use her voice" as she approached the not-so-big "3-0."
Swift says she "cannot support Marsha Blackburn," a Republican congresswoman running for the Senate. Instead, Swift says she will be voting for Democrats Phil Bredesen for Senate and Jim Cooper for House of Representatives.
She went 1-2.
Now, she's going all in on gay rights for Pride Month.
Taylor Swift - You Need To Calm Down
Her music video for "You Need to Calm Down" features a who's who of LGBTQ all-stars, from Ellen DeGeneres to RuPaul. The clip finds Swift embracing alternative lifestyles while mocking toothless types who hate, hate hate gay Americans.
RELATED: The Media's War on Taylor Swift Took a Racist Turn … Surprised?
The video's nasty tone caught some conservatives flat-footed, given her previously sweet persona. The reaction on the progressive Left? It proved just as cold, if not colder.
The Atlantic agreed with Swift's far-left Twitter critics concerning the video. The superstar is "hijacking queerness" –
But the Perry flap hints at why queer folks have a right to feel queasy from the song. Just check out the discourse about the video on Twitter. It's packed with people marveling, maybe more than anything else, at the climax: Swift and Perry, dressed, respectively, as french fries and a hamburger, hugging. The two onetime rivals didn't do the classic stunt lesbian kiss, but they did splashily end one of the most epic celebrity feuds in recent memory. Thought this video was about gay rights? Nope, it's primarily narrative management for superstars…
Writing off bigotry as negativity—the word Swift used to describe what her song is attacking—probably isn't helpful either. Homophobia is a real ideology with a real history. Telling homophobes they're boring downers probably won't sway them, and it's hard to imagine that such a message will comfort many of the people they target.
Over at super-explainer Vox.com, Swift's video suggests the singer is making a cash grab.
But when a major celebrity like Swift decides to take on social causes, she is also able to monetize them. This isn't a coincidence; Swift is our most business-driven pop star. She took an artistic risk by going edgy for her last album, Reputation, but immediately returned to her hyperfeminine princess aesthetic when that failed to translate into early sold-out stadiums or match her previous blockbuster record sales; she does not do anything that is unlikely to turn a profit. And right now, during Pride Month in the year 2019, is a very good time to make money by aligning oneself with queer causes.
Another problem? She's too dern straight.
That Taylor Swift, who, despite long-held hope from a certain corner of the internet that Kaylor is real, has not yet come out as anything but straight is a somewhat complicating factor in her place in queer culture. Swift has not been as closely associated with gay fandom as her straight female pop star peers Carly Rae Jepsen or Kacey Musgraves, the latter of whom was the subject of a piece in the Phoenix New Times by Tanner Stechnij, who argued that Musgraves's status as queer icon is tenuous.
Forbes.com asked if Swift was "baiting" the gay community. The New York Times questioned her intentions, too.
Even The Onion threw a satirical punch at Swift.
Taylor Swift Inspires Teen To Come Out As Straight Woman Needing To Be At Center Of Gay Rights Narrative https://t.co/6CP0Hns61A pic.twitter.com/hwuMjWtlIe

— The Onion (@TheOnion) June 17, 2019
Swift is learning the hard way a simple truth in the modern era. You can never please the Social Justice mobs. You may try, but it rarely proves successful.
She may regret coming out of the political closet in the long run.