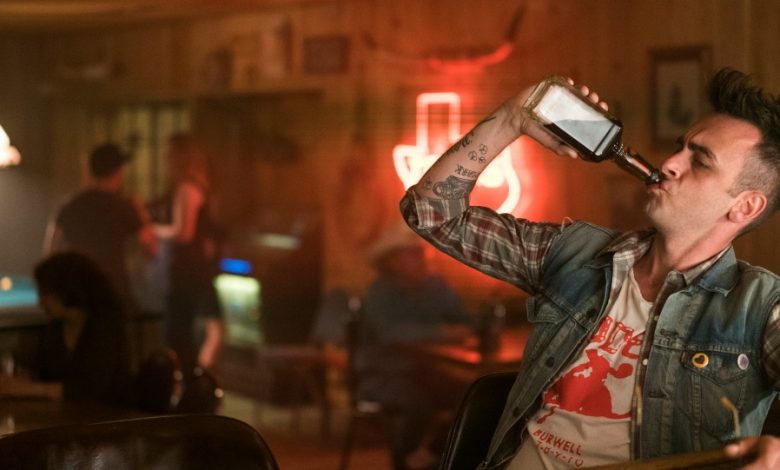 Now, the former American Movie Classics is a programming powerhouse, thanks to originals like "Mad Men," "Breaking Bad." and "The Walking Dead." Those shows put AMC in the same class as HBO, Showtime, and Netflix when it comes to breakout television.
Yet the brilliance of "Mad Men" and "Breaking Bad" is in the rear view mirror. And while "Better Call Saul" deserves more press than it's getting, shows like "Into The Badlands" and "Fear the Walking Dead" haven't kept the buzz and ratings bonanza going for AMC.
"The Walking Dead," the channel's remaining blockbuster, could be on its last legs.
Into this walks AMC's new show "Preacher" which is getting great buzz from its surprise pilot drop during SXSW. There's been a ton of chatter on comic book and SF/Fantasy blogs about the show, all of which promises a big initial audience.
Can "Preacher" save AMC from a Syfy-like slump?
World Premiere Trailer: Preacher
Like "TWD," "Preacher" is based on a comic book, but the source material is much older. Garth Ennis and Steve Dillon created "Preacher" more than 20 years ago, while "The Walking Dead" marches on in print today. The "Preacher" books ran from 1995-2000, were beloved by fans and have maintained a cult following.
Nobody is sure how "Preacher" will translate to television, much less find a mainstream audience. AMC is betting that executive producer Seth Rogen ("Neighbors," the upcoming "Sausage Party") and team can pull it off. It's a tall order.
How big?
Here is a brief overview of the source material's major story lines to get a sense of how large an undertaking this is:
'Preacher' ISO God
The "Preacher" follows Jesse Custer (Dominic Cooper) on his quest to find God. Yup, nothing small about the foundation of this story. It turns out that God has taken a much-needed vacation and can't easily be located. As the story begins, we know that Jesse has lost his faith and is in the middle of a spiritual crisis when he's possessed by a creature named Genesis (an offspring of an Angel and Devil) who's escaped from heaven (boy oh boy will the Cherubim be in trouble when God finds out) and has made its way to earth and possesses Jesse in order to experience life.
The problem with this is, the entire universe and God's very existence is called into question by this merging of Jesse and Genesis. So the Angels have sent "The Saint of Killers" to end Jesse and bring back Genesis.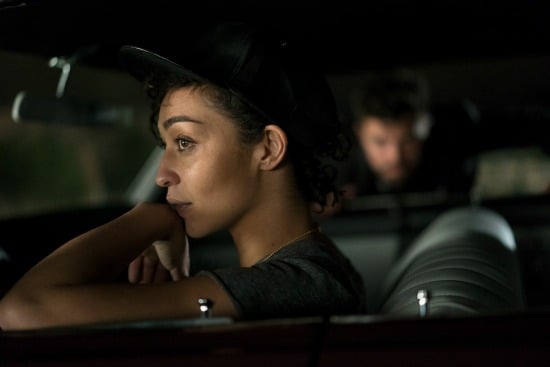 Jesse is aided in his quest to find God by Cassidy (Joseph Gilgun) who just happens to be Irish and a vampire, and his former girlfriend turned contract killer Tulip O'Hare (Ruth Negga) who's on the run herself from a botched hit.
Still with us?
Okay, then there's Arseface (Ian Colletti) and his father Sherif Hugo Root (W. Earl Brown) who are after Jesse as well, and Herr Star, who's the keeper of the Holy Grail and part of an illuminati that controls most of the organizations and governments of the world, and a serial killer named "Reaver-Cleaver" and …
As you can tell, there's a lot going on. "Preacher" is a Western (from the eyes of two Brits) and is a meta take on the weirdness of the '90s. Maybe it's best to think of it as a contemporary version of a "Penny Dreadful" and is chock full of violence and sex. It also takes its exploration of morality seriously.
So far, the casting is bang on.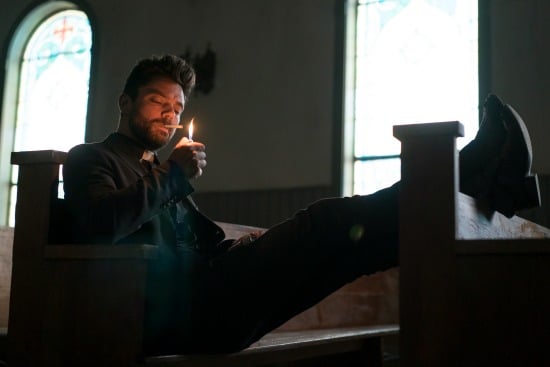 Cooper makes Jesse so much cooler than even the version shown in the comics. The way Jesse was written/drawn, he seemed more like a mid'80s Seve Guttenberg than the badass that Cooper has presented in the trailer.
Gilgun is Cassidy. He's perfect as the crazy Irish vampire best friend. And even Negga can work as Tulip. In the books, Tulip has blonde hair, but Negga's previous work on "Agents of S.H.I.E.L.D." shows promise in this role.
The biggest question? How do you translate a serious mediation on God while keeping up the body count, humor, and sexual perversion and maintain an audience week after week?
RELATED: These IQ Ratings Will Help You Watch Smarter Shows
This show could easily be the edgiest thing on television and make "House of Cards" seem like child's play. Or, it could get watered down so much it disappoints fans and new viewers alike. Consider Fox's "Lucifer" as a prime example.
Even if it's done right it may not find a large enough audience. Either way, you have to give credit to AMC for seriously taking a risk that would terrify HBO.
HBO is swimming in the familiar waters of "The Sopranos" and "Boardwalk Empire" with "Vinyl" and passed on Neil Gaiman's "American Gods." Meanwhile, AMC is daring to venture into this quasi religious material that explores questions of faith in a non traditional way
We'll all find out when AMC unveils "Preacher" May 22.