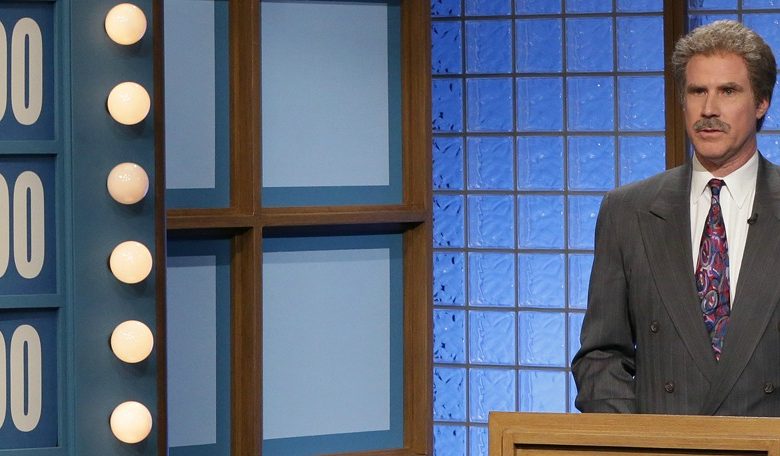 But he did – for eight years, from 1998-2006, or what he considers the "Will Ferrell-Tracy Morgan era."
Shannon has since gone on to write and direct for TV and films, but in the wake of "SNL's" 40th anniversary he sat down with the Radio Titans podcast "Kozversations" to spill the beans on his days there and what it was like going back for the reunion.
It's a fun, wide-ranging interview in which he goes pretty much no holds barred, and you can hear the rest of the audio here:
On His Favorite 'SNL' Hosts
"I always liked the non actors: Derek Jeter, John McCain, Rev. Al Sharpton. They were willing to have fun. They weren't expected to be great actors, and they don't have a lot of ideas of what they wanna do. Actors have tons of ideas. John was like "I'll do whatever." I had him sing Streisand, he sings Barbra Streisand songs because she's been trying to do his job for 30 years. He sang horribly, and it was really cool. I pitched him that and he laughed. He said, " Yeah' that'll be really good."
"It was when he had to go vote for the war, in 2001 or 2. It was a ceremonial vote basically, and they gave him [expletive] for being at 'SNL' instead of the war vote. He was in a tiger cage for a year, so if you're a prisoner of war, I'll give you a wide berth."
On Attending the 40th 'SNL' Anniversary
"You get used to meeting famous people, but not this many people in that small a space. [Steven] Spielberg was there, Eddie Murphy I've seen one other time in my life in person. It reminded me of John Waters. His goal, what he wanted to have in one of his movies, was to have every extra be a famous person. And there it was: Whoopi [Goldberg], Chris Rock, everybody was there."
First Days on the Job
"Dude, it's cool and nerve wracking as you might imagine … there was a three-show period when I started when I was in awe. This was a great comic monument I didn't want to ruin. I'd been writing comedy for seven, eight years and doing stand-up since '83 ,so I got my sea legs, and that's what you need. I got jokes on [Weekend] Update pretty early on."
On the Big Secret within 30 Rock
"It was just a really cool, historic building. There's a couple stairwells where there's piping with Swastikas on it because the Nazis were building steel piping back then before people realized how evil they were. It's just molded in to the pipe, someone had to point it out to me. They took most of 'em out once they realized, but a few are still there."
On the 'SNL' Writing Schedule
"Monday night you would come in and meet the host, pitch them ideas, just to make the host feel comfortable. Also, a topical meeting about what the stories of the week were, and get assignments to write about an issue. Tuesdays we'd write all night, I'd write 'til 8 or 9 in the morning. The earliest people got out of there was 2, I'd say the average was 4. You just try to make it good enough for Wednesday night's table read."
On the Worst Hosts Ever
"I'm gonna disappoint you and say everybody's on their best behavior. Every once in a while a manager might be a dick, but you can't blame that on the host … when the 'Friends' cast was on, they were the nicest people, never had a problem. I wish someone was a dick, I'd rat 'em out in a heartbeat."
On What He Liked Writing Most:
[Jimmy] Fallon's Nick Burns Computer Guy sketches. I took over Brian Fellows' skits – "Brian Fellows' Safari Planet,' where Tracy as Brian had an animal show but only had a third-grade education. Then I did 'Bear City,' these short films with people in nothing but bear costumes with a catchy theme song. The cool thing was they showed the first two the night  Ashlee Simpson lip-synced and ran off. They always have video ready to throw to, but it's made her one of my favorite guests ever cause it got my creation shown more.
---
Carl Kozlowski is founder and Chief Creative Officer at Radio Titans (www.radiotitans.com), and host/cohost of its shows "Grown-Ass Men," "Pajama Party," "The Koz Effect" and "Kozversations," plus Chief Guest Booker Winner of the world-famous Laugh Factory's "America's Funniest Reporter" contest.