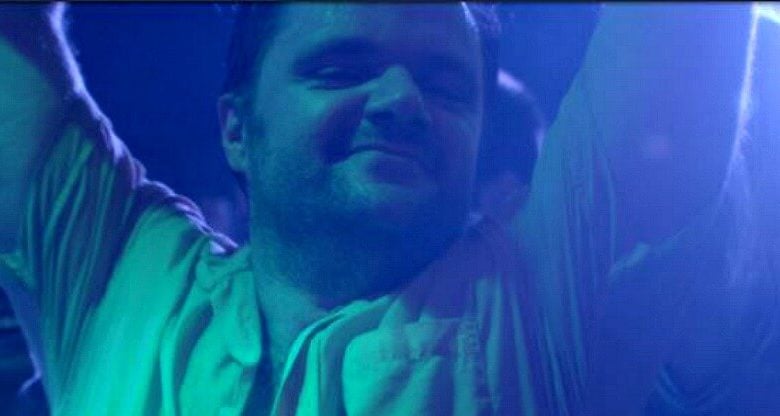 The middle-aged doctor in "Suntan" looks like he should be having the time of his life.
He just snared a gig as the main physician on an idyllic Greek island. The locals immediately embrace him. The beach waters are crystal clear. Intoxicating, even. And, best of all, a gaggle of twentysomethings just adopted him as their mascot.
Or maybe more.
"Suntan" has something else in mind. It's a dangerous character study that zags just when you expect it to zig. It's maddeningly and cool, an indie import that will leave you thinking about its final frame for some time.
It's the anti-summertime movie. That's all the more reason to watch it now.
Suntan Official Trailer 1 (2017) - Makis Papadimitriou Movie
Makis Papadimitriou is Kostis, charged with taking care of the sick during the critical tourist season. Only he doesn't look happy, and it's hard to blame him. His apartment would make the Joker frown. He has no real friends, and he's hardly the type to find women fawning all over him.
He's portly, balding and slow of gait.
His fortunes change when he treats a gorgeous young woman for a minor injury. Anna (Elli Tringou) invites Kostis to join her rambunctious friends at the beach. Is it a lark? A chance to rub his middle-aged soul in their youth and beauty?
Or is something else in play?
We'll say no more, since the film's surprises are worth discovering sans spoilers.
Pretty As a Picture
Director/co-writer Argyris Papadimitropoulos captures the beauty and sadness of this Aegean island oasis. The palette isn't Bahamas bright but muted colors that sparkle all the same. The hedonism on display is at full blast, no doubt. The film isn't commenting on Anna and her pals, though.
Sure, they like to drink, party, kiss men and women while following their unchecked instincts. Yet Anna slowly reveals herself as a more complicated character than we first consider. It's still Kostis who drives the story. It's his descent we can't stop watching.
And while you might fear what happens when a 42-year-old falls for a much younger woman, you still won't see where "Suntan" is heading.
FAST FACT: 'Suntan' director Argyris Papadimitropoulos says he prefers to make movies without a script. He scribbles down a rough outline and then lets his actors improvise from there.
Papadimitriou is excellent in a role others might have pushed too far. He's believable whether he's rubbing suntan lotion on his very real frame or finding his inner youth while hitting bar after bar.
The screenplay expertly sets up the third act. You won't realize that until it's in full bloom. The movie lets supporting characters suggest the full backstory in tantalizing flashes.
Come to the Greek Islands
The setting itself is a character worth getting to know. The locals are vibrant and loud, embracing every sunbeam kissing their shoulders. They're also loyal and protective, willing to let strangers into their inner circle assuming they'll respect their ways.
Their patience has a limit.
"Suntan" is unofficially part of the Greek Weird Wave. It stands by itself all the same, taking a well-worn concept and making it feel brand new. And more than a little frightening.
HiT or Miss: "Suntan" may be too dark for some viewers. Everyone else will find its complicated character study darn near addictive.