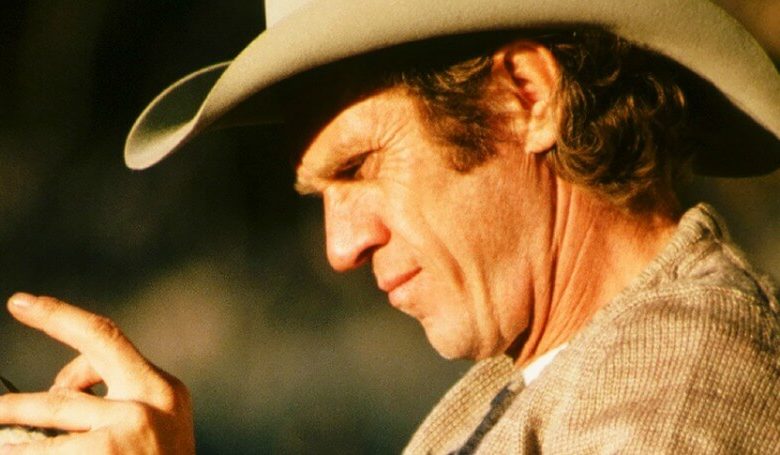 Steve McQueen's widow initially wanted no part of a film recalling the star's Christian faith.
"I didn't want to do this without her. Even more, I wanted her blessing," says Harvest Ministries' Pastor Greg Laurie, the driving force behind "Steve McQueen: American Icon."
Then Barbara Minty McQueen got to know Pastor Laurie along with the movie's directing team, Jon and Andy Erwin ("Woodlawn").
Pastor Laurie's sales pitch to the star's widow?
"If anything people would admire [Steve McQueen] far more after seeing the film. It reveals great things about Steve people didn't know," the Pastor recalls. It may have been the project's teaser trailer that sealed the deal for the actor's widow. One scene featured a tight shot of the actor's famous blue eyes.
"She sort of jerked back a little bit," Pastor Laurie says. "She still misses him deeply."
Later, the actor's widow officially had a change of heart.
"I see what you're trying to do, and I'm good with it," he recalls her saying.
Steve McQueen: American Icon Official Trailer
"Steve McQueen: American Icon," slated for a one-night-only screening Sept. 28 via Fathom Events, tells a part of the actor's legacy few people know. The film captures the actor's essential screen resume, his transformation from a troubled youth to Hollywood's biggest star and his final days battling a rare form of lung cancer.
What many McQueen fans may not know is how the actor found faith months before learning he had cancer. That's something even Mel Gibson, featured prominently in the documentary, didn't know prior to his participation in the project.
The film builds on what Pastor Laurie uncovered for his new book, "Steve McQueen: The Salvation of an American Icon." Turns out the superstar and pastor had more in common than one might suspect.
Hard Knock Lives
Both grew up not knowing their biological fathers. Each was raised by an alcoholic mother and endured abusive stepfathers. They both went to reform school, too.
"He lived for a time with his grandparents. So did I. I know this guy. This is what I went through. Our childhoods were almost identical," says Pastor Laurie, who notes he never ran away to join the circus like a young McQueen did.
"Who does that?" he asks.
Is it any wonder audiences found the King of Cool so captivating?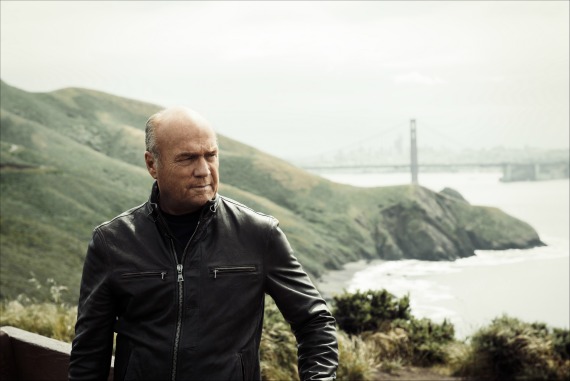 In the mid-1970s McQueen stood atop the film world. He demanded $50,000 just to read a script, the pastor notes. The star turned down juicy roles in "Butch Cassidy and the Sundance Kid," "Apocalypse Now" and "One Flew Over the Cuckoo's Nest."
Yet something was missing.
So he moved away from Hollywood and pursued a new passion — flying. That's how he met Sammy Mason. The flying instructor initially turned down McQueen's teaching request. Mason's son convinced him to take on the movie superstar.
The two men bonded. Pastor Laurie said McQueen found something intriguing about Mason.
"Sammy had an inner peace, something Steve had never known," he says.
Mason's secret? His relationship to Jesus Christ.
No Autographs, Please
The two spent time in the cockpit together, connecting in ways that weren't possible had McQueen's celebrity overwhelmed their bond.
"If he had fawned over Steve, he would have never listened to him. [Sammy] was his own guy," he says.
RELATED: Klavan's 'Great Good Thing' Offers Divine Second Act
It always helps to have an Oscar winner like Gibson in your documentary feature. Landing an expansive interview with him for "American Icon," though, meant more than just a marketing coup.
Not only could Gibson share what it's like to be an A-list star, he shared why someone of McQueen's stature might seek something beyond Hollywood fame.
Bullitt (1968) - San Francisco Car Chase Scene (4/10) | Movieclips
And when it came to Steve McQueen, movie star, his personal life couldn't help but flavor his greatest performances. Consider his scenes in his iconic 1968 film "Bullitt" where he often said little but commandeered the screen all the same.
"That's him being who he was, the template for the modern-day action type leading man," Pastor Laurie says. "I don't think you could ever recreate another Steve McQueen. What you saw on the screen is Steve McQueen, the man, not just an actor."
---
The Sept. 28 "Steve McQueen: American Icon" screening will feature the 110-minute documentary, a message from Pastor Laurie and a performance by the contemporary Christian group MercyMe.