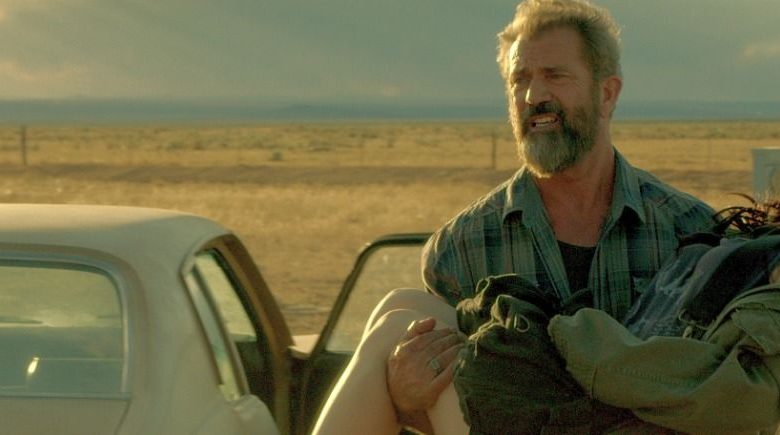 While sobriety and solitude tamed his wild ways, Gibson's John Link seems like a haunted man with gristle in his blood. When his long-missing daughter Lydia (Erin Moriarity) comes back into his life, she brings her own dark past with her.
A handful of criminals, including a Sicario assassin, are on her trail. Link is the only one who can protect her.
Blood Father (2016 Movie – Mel Gibson, Erin Moriarty) - Official Trailer
For the uninitiated: Gibson was once one of the biggest movie stars in the world. The underrated actor's success in action movies and romantic comedies was measured by turns as Hamlet and William Wallace.
There was always a soulfulness to his work, a quality that extended to his directing efforts, "The Man Without a Face" and the Oscar winning "Braveheart."
His career and reputation took an unexpected hit following a series of very public meltdowns. The massively controversial "The Passion of the Christ," which he directed, was a blockbuster that shook the film industry and continues to divide audiences.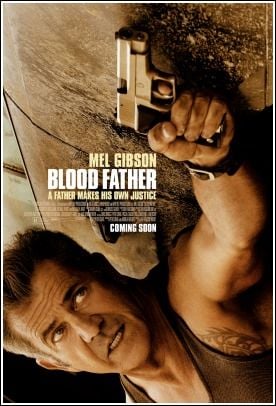 His subsequent "Apocalypto," arguably his best film to date behind the camera, was greeted with acclaim but countered by negative reports about his personal life.
The star of "Blood Father," to state the very obvious, comes with baggage. However, not only is Gibson excellent in this, but said baggage adds an additional layer to an already intriguing character.
Link is not Gibson, but there are aspects to the role (a rough and tumble, likable but coarse soul) that remind us of the man playing him.
This a better vehicle for Gibson than "Edge of Darkness," "The Beaver" or the better-than-good "Get The Gringo." Of late, he's been playing heavies in action movie send-ups, both decent ("The Expendables 3") and bad ("Machete Kills").
Despite an unfortunately pulpy title, "Blood Father" isn't a B-movie homage, a nod to "grindhouse" fare or remotely campy. It's a character-driven road movie, a two hander thriller with rousing scenes of action scattered throughout.
RELATED: 5 Actors Who Should Go the Full Liam Neeson
One great motorcycle chase recalls Gibson's past as "Mad Max." There's also the wonderful, darkly humorous moment of Link's reawakening as a violent criminal. Watch him list the laws he breaks as he defends Lydia from killers shooting up his home.
Director Jean-Francois Rochit also helmed the great, two-part "Mesrine" crime thrillers from 2008. Here, he helms this English language effort with a style that is unobtrusive and narrative building. The desert landscapes, scuzzy interiors of trailer homes, motel rooms and hidden compounds feel vivid.
This is a world men and women escaping their past can get lost in, alluding both their mistakes and everyone else. Link and Lydia are on the run but, more importantly, searching for the connection they never had.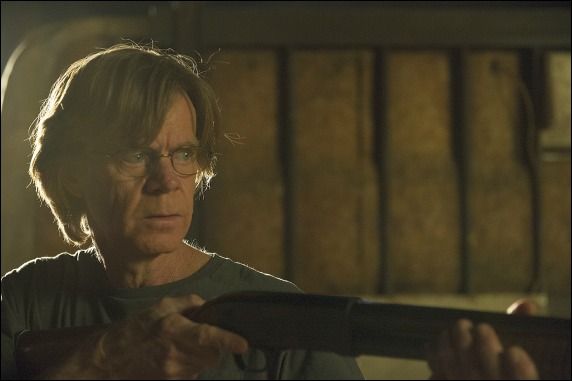 As father/daughter road movies go, this isn't a touchy feely melodrama but a lean adventure that garners momentum and has some nice surprises up its sleeve.
Among the more memorable sequences that don't involve the central pursuit is Lydia's conversation with her father's former employer, Preacher. As played with a Dennis Hopper-like intensity by Michael Parks, the character is a neo-Nazi with a disdain for Lydia's entitled generation.
The film never sides with Preacher but makes his outdated views intriguing. Parks is becoming a pro at conveying the mindset of passionate, middle-aged men with insane ideologies.
William H. Macy, Miguel Sandoval and Diego Luna are also excellent in pivotal supporting roles.
The strength of Moriarity's performance and her chemistry with Gibson is a major reason this works so well. They share the spotlight during some tense set pieces.
More importantly, they make us care whether this unlikely pair will emerge unscathed.