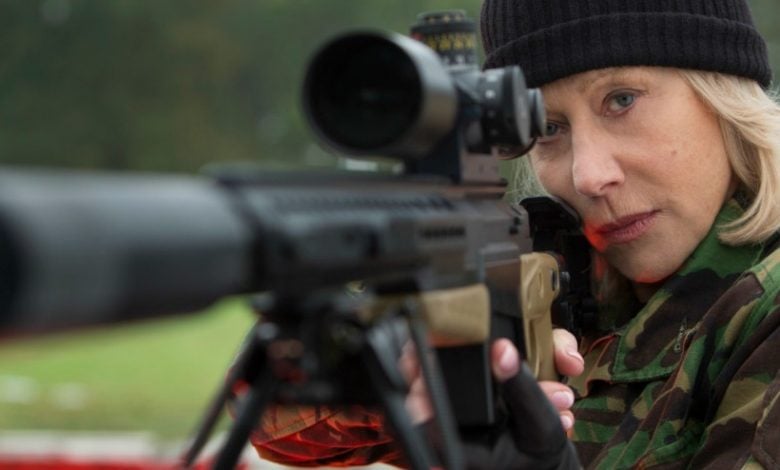 The Oscar winner's new film, "The Gunman," opens Friday. One peek at both the trailer and the film's director ("Taken's" Pierre Morel) makes it clear what's at stake. Penn could have his own action movie franchise while heading into AARP territory.
Penn's only 54, but Liam Neeson was roughly that age when he shot 2008's "Taken," the film which transformed his career.
The Gunman | International Trailer
Can "The Gunman" do the same for Penn, an actor who hasn't starred in a hit since 2003's "Mystic River?"
A better question might be … what other actors could use a Liam Neeson-esque boost? Here are five suggestions:
Gary Sinise (60): The "Forrest Gump" standout is as well known for his acting chops as his charitable work on behalf of the U.S. Military. So he's already got a built-in audience eager to see him crack the right kind of skulls on screen.
Helen Mirren (69): She's won an Oscar, plays The Queen in perpetuity and can rock a bikini in her 60s. Oh, and she proved in two "Red" films that she looks quite comfortable firing large weapons. It's a match made in action movie heaven.
Bruce Campbell (56): Want to connect the Comic-Con crowd with Neeson's fan base? Look no further than Mr. "Evil Dead" himself. He lacks the gravitas of the other actors here, but he brings a wink-wink irony to any project he's in. Give him a gun and he'll dole out punishment and pranks in equal measure.
Sigourney Weaver (65): She's one of the original female action heroes thanks to the "Alien" franchise. Since then, she's burnished her brand as a serious actress whose impressive height commands respect. She's a natural for a Neeson-esque assignment before playing Ridley again in Neill Blomkamp's "Alien" sequel.
Mel Gibson (59): This choice … is complicated. Gibson has been doing Neeson-style roles for years, most recently with "Get the Gringo." Yet his marquee value plummeted after a series of very public meltdowns. Give him a gun, a crusty but lovable character and a righteous mission, and he could be the industry's latest comeback kid.
DID YOU KNOW: Susan Weaver took on the name Sigourney at the age of 14 after reading the name in F. Scott Fitzgerald's "The Great Gatsby."