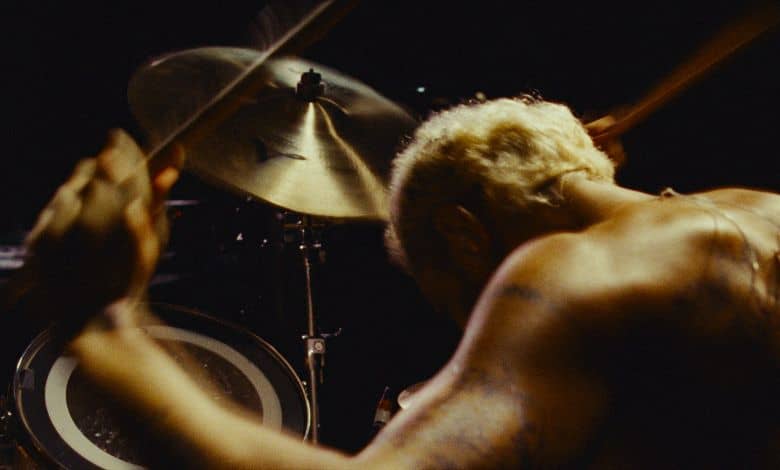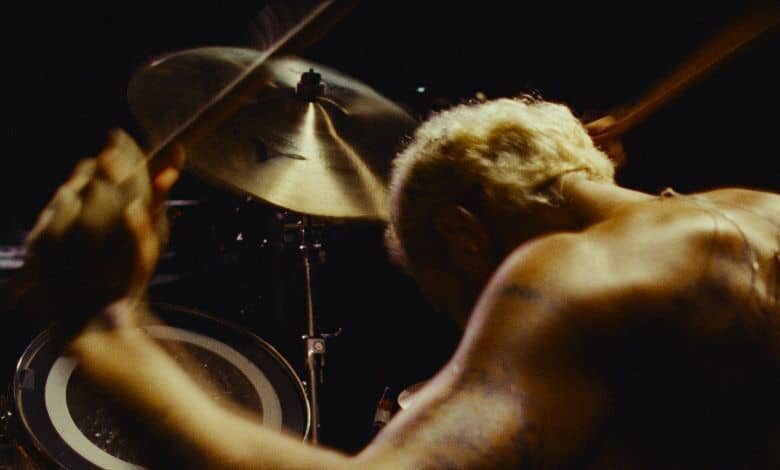 At the start of Darius Marder's "Sound of Metal," Ruben (Riz Ahmed) is furiously pounding away at a drum set, while the band's lead singer (an initially unrecognizable Olivia Cooke) screams into the mic.
Ruben and Cooke's Lou are a rock star couple with sizable baggage. Ruben is a recovering heroin addict who has been clean for four years.
When Ruben's hearing suddenly fades away, it's Lou who gets him to commit to staying at a deaf community, where he will learn sign language, adjust to a world devoid of sound and, hopefully, find inner peace.
Sound of Metal – Official Trailer | Prime Video
The place is run by Joe (a wonderful Paul Raci), who reminds Ruben that "being deaf is not a handicap" and pushes him to not ache for a cure but discover new relationships and means of communication.
Marder (who previously wrote director Derek Cianfrance's intriguing 2013 drama, "The Place Beyond the Pines") co-wrote the screenplay with his brother, Abraham Marder. "Sound of Metal" is based on a story from Cianfrance. None of this is maudlin or formulaic, as even the story requirements are handled with an unexpected maturity and grit.
Ahmed's excellent performance is the film's gritty center. The actor, who broke out with starring roles in "The Reluctant Fundamentalist," "Nightcrawler" and "Rogue One: A Star Wars Story" but stumbled playing the villain of the dopey "Venom," gives a riveting portrait of Ruben's unsteady rebirth.
FAST FACT: First-time director Darius Marder wanted to enliven the music sequences as much as possible, so he shot them performing live to corral that energy for the screen.
Ruben can be hard to like, as his behavior, while not exactly self-destructive, suggests someone who stubbornly avoids any good advice thrown at him; witness his doctor instructing him to preserve his hearing and avoid any noise, with the next scene being Ruben on stage during an ear-piercing heavy metal set.
Cooke, who was among the best things about the "Bates Motel" series but was wasted in "Ready Player One," has a rich character to sink her teeth into here. The screenplay smartly avoids just making her the love interest. "Sound of Metal" allows her character to become the heart of the story, as Ruben's decision to heal is for her as much as it is for himself.
Sound of Metal Clip - I Can't Hear Anything (2020) | Movieclips Coming Soon
Remarkably, the film never goers soft or loses its edge. Unlike so many films taking place in a rehabilitation center, there are no wacky supporting characters, no inevitable love interests or even a catharsis in sight. It creates an atmosphere that is unique and welcoming; this portion of the film, its extended second act, is the most captivating.
The use of sound design to convey Ruben's state of being is phenomenal. Some of the most wrenching moments are through the manipulation of natural noise to convey how Ruben's hearing is fading. It reminded me of the dynamic, if aggravating, sonic pricks that James Mangold utilized to convey his protagonist's growing deafness in "Cop Land."
"Sound of Metal" also reminded me of Gus Van Sant's lighter on its feet but equally compassionate "Don't Worry, He Won't Get Far on Foot," which also portrayed a prickly figure in the midst of a heartfelt environment of rehabilitation.
Don't Worry, He Won't Get Far On Foot - Official Trailer | Amazon Studios
A frustrating aspect of "Sound of Metal" is how it never informed us of the time – not just the year, but how much time Ruben spends at the deaf community, or even how long it's been since the last time he saw a key character in the final act. It makes sense to let the length of the chronology be a mystery during his time learning sign language and restructuring his thought process.
Keeping us in the dark about how many months, or years, have passed shortchanges what has become of Ruben and Lou in the final scenes. I cared enough about them and "Sound of Metal" to ask those questions.
Three Stars