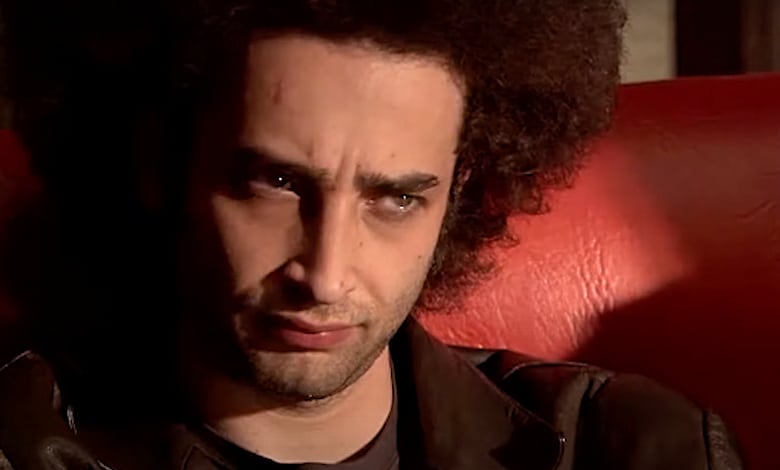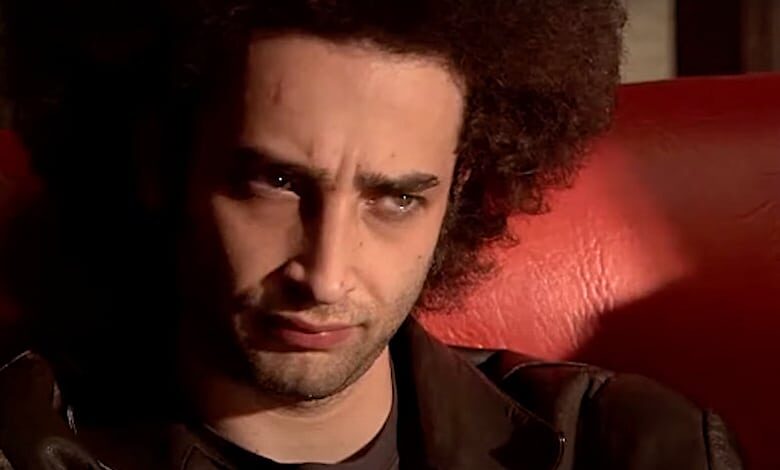 Monty Miranda's Colorado-set "Skills Like This" isn't interested in formula and constantly swims upstream from mainstream movie expectations.
That's one of the best things about it.
🎥 SKILLS LIKE THIS (2009) | Movie Trailer | Full HD | 1080p
Spencer Berger, who wrote the screenplay, stars as Max, a young man devastated by his new play flopping on opening night
Not only was his play, "The Onion Dance" (which literally climaxes with onions raining from the sky) coolly received, but one of Max's relatives had to be hospitalized at the end of the production.
To the astonishment of his best friends, Dave (Gabriel Tigerman) and Tommy (Brian D. Phelan), Max decides to rob a bank. The impulsive decision has nothing to do with Max's moral compass (at least, not at first) and everything to do with his feeling like he needs to do something, anything, in his life the right way.
Max falls hard for Lucy (Kerry Knuppe, providing so much vibrancy to her role), a bank teller who later runs into him at an after-hours club. The exhilaration of getting away with a crime gives Max a new feeling of satisfaction, though it also proves addictive and leads to a dangerous compulsion.
RELATED: Revenge of the Drive-In Movie Theater
In the lead, Berger can be warm and likable, then sport a gaze so cracked and drowning in madness, that we can no longer root for Max…until we do.
The supporting actors give this a lived-in quirkiness. Phelan is especially persuasive as that best friend we all know who is hilarious but absolutely awful; I loved Phelan's performance as much as I hated his character and found him impossible to root for by the second act.
The biggest name in the cast is the wonderful character actor Ned Bellamy, who I always remember as the dentist who fills in for Bela Lugosi in Tim Burton's "Ed Wood" (Bellamy's participation is a nice synergy, as the opening scene of Max's failed theatrical production mirrors the start of Burton's film).
Sporting a great song soundtrack, an anything-goes screenplay and a '90s indie feel that pushes narrative possibilities over vulgarity, "Skills Like This" is a young man's film. Anyone can relate to the story of someone aching over a crushing moment, then making a very big and very wrong personal choice in order to make up for a life unfulfilled.
I saw "Skills Like This" when it premiered to sold-out showings at the Denver Film Festival. Although a small theatrical release followed, the film never broke out the way I hoped it would.
Berger went on to become an acclaimed, one-man band called Auditorium (check out his music videos on YouTube for "I'm the Enforcer" and "If Your Girl Sings Loud" for a taste of his soulful brilliance).
Auditorium - "If Your Girl Sings Loud"
Knuppe and Tigerman (who co-wrote the story that became the basis of Berger's screenplay) have had busy career as a character actors. Miranda has subsequently directed short films, episodic TV and one other film, the Danny Trejo-led "24/Seven."
"Skills Like This," which was shot in 17-days, is credited as one of the first fully independent film to emerge from Colorado. (Davon Johnson's 1992 film shot in Denver, "Project 75," preceded it).
I lived in Colorado from 1996-2014, and the movie takes me back to the Denver of the Mayor Hickenlooper years.
It opens with Max's play bombing at The Bug Theater, a great, still-operational theater where I once saw a brilliant production of Tom Stoppard's "Hapgood." Later, a key exchange between Max and Lucy occurs outside Pagliacci's, a wonderful Italian restaurant that closed years ago.
One of Tommy's job interviews occurs at a building with such a striking entryway, I'd always crane my neck as I'd pass it on my right while going south on I-25.
Then there's Senor Burritos, the local favorite that's still open in Denver but on Broadway – in the film, it's opposite a bank, so it's different from the one I'd frequent by The Mayan Theater, but I digress.
Landmark's Mayan Theater Tour - Denver Colorado
Miranda's film makes great use of Denver as a character – the figures onscreen are eclectic and lived in, as is the world they live in. Unlike "Things to Do in Denver When You're Dead" (1995), the "hip" Andy Garcia mob thriller which made ample use of Mile High city exteriors but drowns trying to be more than the Tarantino-wannabe that it is, Miranda's film has an offbeat, warm feeling that matches its location.
It opens with a bang, has some big laughs, meanders for a bit (which is fitting, considering the characters), then finds its footing and delivers a great series of surprise conclusions. The whole thing ends on one of the most beautiful sunsets in cinema.
Miranda's film is distinct and something of an undiscovered gem. It deserves to be in the same conversation with other oddball bank robbery sub-genre entries, like "Straight Time" and "Quick Change."