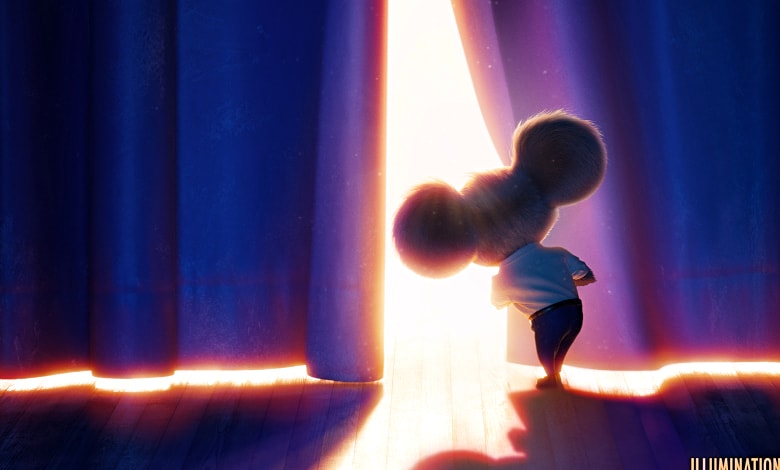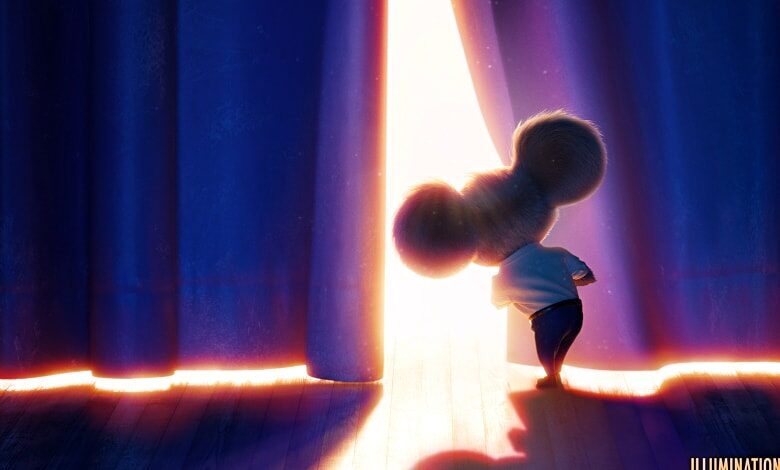 Buster Moon, the entrepreneurial koala bear voiced by Matthew McConaughey, is back.
With the future of his Moon Theater in question, Buster struggles to put together an all-stops out musical but finds two major obstacles in his way: a much sought-after legend named Clay Calloway (Bono) is unavailable and a rotten to the core producer forces Buster to include his talentless daughter in the show.
Sing 2 - Official Trailer [HD]
The plot is silly and mostly downtime in between the musical numbers. I suppose the exact same could be said of the original, too, as the appeal of the formula has barely been altered. Nevertheless, while "Sing 2" is more baby-sitting fodder than a truly great family film, it has enough moments to make it worth seeing, especially if you're under the age of 10.
An inspired moment finds Ash, Scarlett Johansson's porcupine character, standing up to her manger and demanding the money that's owed her. Is the moment a coincidence or a knowing wink to Johansson's very public feud with Disney over "Black Widow" profits? I suspect the latter and love that it's here, in a movie that acts as a rival to the Mouse House.
Bobby Cannavale's Crystal Wolf is the film 's genuinely loathsome villain and it's a problem. Cannavale's vocal performance is excellent but the character, a cross between Suge Knight and every evil music manager Paul Giamatti played in 2015 ("Straight Outta Compton" and "Love & Mercy") is too much for this movie.
At one point, Mr. Wolf even dangles a cute animal over a balcony!
As cartoon villains go, Gaston, Scar and Ursula are kittens compared to this guy. Be prepared to have conversations with your little ones afterwards.
View this post on Instagram
My favorite character is Mrs. Crawley (voiced by Garth Jennings, the director of the 2005 "The Hitchhiker's Guide to the Galaxy"); Miss Crawley is a side character, but her scenes have a hilarity that is on the level with classic Looney Tunes cartoons, whereas the rest of this doesn't. "Sing 2" isn't bad as far as kiddie CGI musicals go and I greatly prefer it over the insufferable "Trolls" or "Happy Feet" movies.
Rosita, Reese Witherspoon's character, is an endearingly tender soul. That said, why on Earth is Witherspoon, a great, Oscar winning actress and a force of nature, providing the voice of an insecure pig?
Best of all is Bono, using a growl of a vocal to convey a long out of the public figure whose presence in the final show proves a saving grace.
I liked the new U2 song on the soundtrack, "Your Song Saved My Life" and enjoyed hearing Johansson and Bono make "I Still Haven't Found What I'm Looking For" a duet.
However, it poses a valid question: why watch "Sing 2" when you can just listen to the soundtrack? The little ones in the audience will disagree with me but it's the music, not the characters or the story, that resonates the most.
I enjoy listening to McConaughey as a cute lil' koala but I won't be making a case that Buster Moon is one of the great performances we've seen during the McConaissance.
After you catch Spidey, catch Buster Moon and the gang in #Sing2 December 22 pic.twitter.com/caiJFmhjby

— Sing 2 (@singmovie) December 17, 2021
Illumination is no Pixar. Heck, they're barely up to the standards of Fox's Blue Sky Studios. Yet, they hold their own with impressive settings, colorful characters and action lunacy, especially when it brings to mind the likes of Bugs Bunny and Daffy Duck.
A bit involving a side character's glass eye and her initial attempt to land a big celebrity for the upcoming show, is the showstopper. Yet, Illumination's "The Secret Lives of Pets 2" is actually the better sequel.
The Secret Life Of Pets 2 | Official Trailer [HD] | Illumination
"Sing 2" just barely justifies its existence but is amusing enough as a showbiz romp and especially enjoyable whenever the animals start singing.
Two and a half stars