Interviews
'Sing 2' Director Shares Why Bono Almost Passed on Musical Sequel
Garth Jennings reveals how the U2 superstar finally found his [animated] voice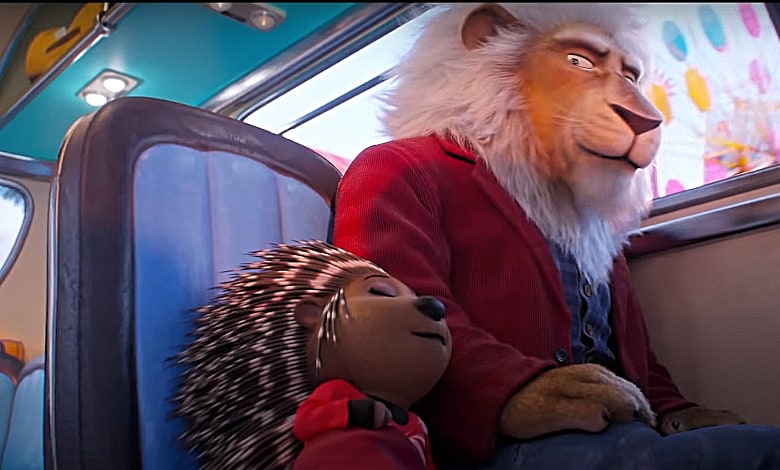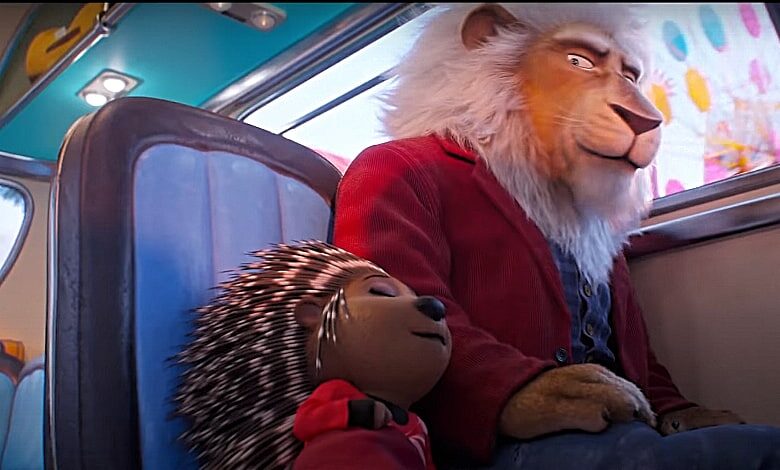 Director Garth Jennings didn't know what to expect when he met U2 frontman Bono for a potential role in "Sing 2."
The first film in the franchise, 2016's "Sing," made a whopping $270 million at the U.S. box office. Snagging a living legend for the sequel upped the stakes considerably on both sides of the equation.
Bono has done it all … except lend his pipes to an animated film.
Jennings says that left the rocker both eager to please and unsure he could nail the part. Suddenly, one of rock's biggest stars was just another actor reading a script.
"He wanted to sort of try out, gently audition, for the part, to see if he could give me what I needed," Jennings recalls of those early work sessions.
Jennings acted out some of the characters while Bono tinkered with his character, Clay Calloway, who hadn't sung in years following the death of his wife.
By the end of the day Bono had found his voice, and Jennings scored one of music's biggest talents for his sequel.
SING 2 – Official Trailer #2 (Universal Pictures) HD
Bono plays a majestic, musical lion living apart from society after years of superstardom. It's up to "Sing" regulars Buster Moon (Matthew McConaughey) and Ash (Scarlett Johansson) to coax Clay back to the stage. That setup paves the way for even more musical numbers, plus the first new U2 song in three years, "Your Song Saved My Life."
Jennings playfully suggests Bono had a "secret weapon" allowing him to seamlessly shift from rocker to voice performer … daughter Eve Hewson. The director wonders if the veteran actress ("Papillon," "Bridge of Spies") "was quietly coaching him, giving him some advice."
Either way, the results speak for themselves.
"[Bono] was getting more and more confident with each session," Jennings says.
U2 - Your Song Saved My Life (From Sing 2) - Official Audio
Jennings takes a direct approach to his animated films. He records a "scratch" track of all the dialogue himself, a road map of sorts that his celebrity cast can follow.
(One role remains his, though. Jennings voices the scene-stealing lizard Miss Crawly in both movies.)
"It's not good … it's like a band aid. It gets you through the process," he says of that rough audio track. "I can't tell you how wonderful it is to hear the real thing coming through my headphones."
His cast, which once again includes Reese Witherspoon, Nick Kroll and Taron Egerton, fleshes it out from there.
"Every time somebody gets behind the mic there's always this discovery. We nearly always end up with something way better than what we started with," he says.
View this post on Instagram
It's easy to see why Universal embraced a "Sing" sequel after the original film's success, but Jennings says the kernel of the new film began before those box office receipts started pouring in.
That "informal conversation," held before "Sing's" release, let the film's creative team plot ways to tease out characters they had fallen in love with during the first film's production.
This time, "Sing 2" explores not just fame and fortune but the realities of loss. Bono's character epitomizes that theme, even if some younger viewers may be new to the concept. Today's animated films, Jennings says, allow for more mature subject matter handled in ways anyone can grasp.
"Animation does a great job of taking adult themes and making them not only digestible but understandable," he says, noting how Pixar's "The Incredibles" doubles as a treatise on mid-life crises.
Heavier subject matter, he adds, isn't something "you can smuggle in. It gives [the story] a longevity and resonance that we've come to expect from these movies."
Films like "The Incredibles," "Sing" and "Shrek" have become part of the cultural fabric, but many would be surprised to learn just what makes these complex features tick.
"When I talk to people … they're astounded by every aspect of it," he says.
Need one example?
"Each animator averages two seconds of animation a week," he notes of the process behind both "Sing" and its sequel.
"It's so technical and strange and yet it has this magic to it," he says. "When you start to see characters really live and breathe from just pixels … the profound beauty of seeing something come to life, it's extraordinary."