Interviews
Hollywood Wanted a Dog Instead of Vincent Gallo. Seriously
'Shut In' producer Dallas Sonnier shares other shocking, behind-the-scenes tales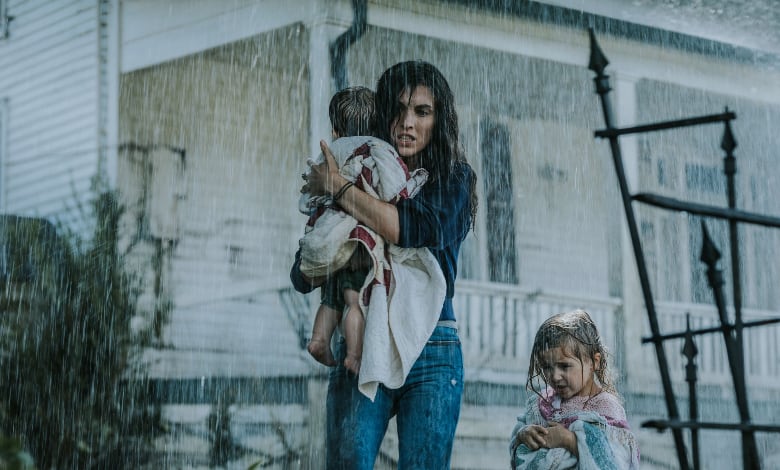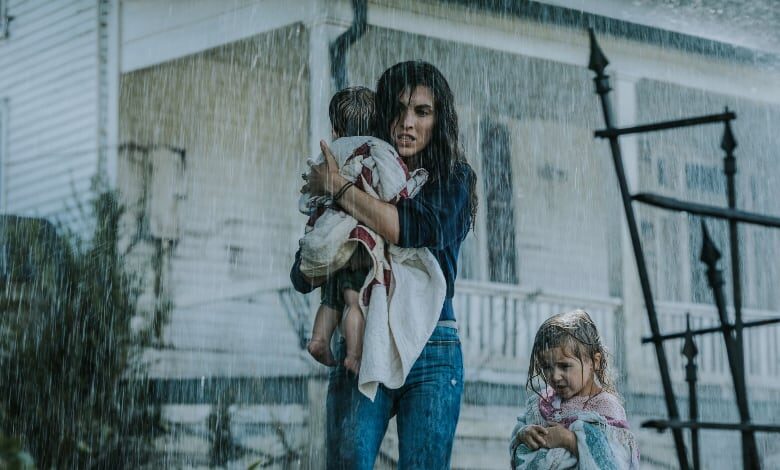 "Shut In" wasn't always a Daily Wire production.
Once upon a time, New Line Cinema tapped Jason Bateman of "Ozark" fame to direct the heartland thriller. Then COVID-19 shut the film, and the rest of the world, down.
Dallas Sonnier, producer extraordinaire behind cult favorites like "Bone Tomahawk," said his time setting the movie up in the studio system proved draining. Producers wanted to take one of the film's biggest assets, the villainous Sammy (Vincent Gallo), and replace him with a Cujo-style dog to make the flick more of a "studio spec."
SHUT IN | Official Movie Trailer
It's not hard to see how this decision would have impacted the movie. The drug-addicted Sammy plays on the insecurities of our protagonist, played by Rainey Qualley. She's an ex-addict mother trapped in a pantry in a house in the middle of nowhere while her ex-boyfriend and Sammy run free.
"Nobody can be as scary as [Gallo] is in that role," Sonnier told the "Man of Science, Man of Faith" podcast about Gallo, an actor he previously met while casting "Bone Tomahawk." The "Brown Bunny" filmmaker nearly took on David Arquette's small, but memorable role in the horror western.
Gallo prepped for "Shut In" in seven days by having a healthy tooth removed and preparing a very specific wardrobe.
RELATED: The Curious Case of Vincent Gallo's Hidden Movie
Sonnier revealed the actor showed up one day before shooting "fully in character," though he broke a few times on set to express how "nice" the experience was and to praise his young co-star (Qualley) as "charming."
Sonnier also made sure that when "Shut In" involved names like Gallo and Ben Shapiro, he didn't forget the story's roots. Screenwriter Melanie Toast's "Shut In" was previously a hot ticket on Hollywood's Black List.
This dedication to "pure, genuine authenticity" in art is part of what has made Sonnier stand out with his genre pictures over the years. It's become the secret sauce that makes Daily Wire's foray into film stand apart from other conservative filmmaking ventures.
OFFICIAL TRAILER RELEASE: Run Hide Fight
Instead of getting the agenda right or catering to one small audience, Daily Wire has put its trust in Sonnier to provide challenging, politically incorrect content with messages that don't smack audiences over the head (unlike most of this year's Best Picture Oscar nominees).
"They want to push the boundaries," Sonnier said of Daily Wire, adding that the true mission with "Shut In," "Run Hide Fight," and their upcoming slate of projects is to entertain audiences that "feel completely left behind by Hollywood."
"Shut In" might be perfect for that segment of the movie-going public. The film is a tight and compelling thriller with its main focus on story and character. If that doesn't sell you, Gallo's return to the screen after nearly 10 years as his sneaker-wearing, verbally taunting Sammy is also something worth the price of admission alone.
Just think: you almost got a dog instead.
For more from Sonnier on "Shut In," which premieres Feb. on Daily Wire's YouTube channel, check out the full podcast interview.
Zachary Leeman is the author of the novel "Nigh" and co-host of the "Man of Science, Man of Faith" podcast. He has covered politics and culture for Breitbart, LifeZette and others.