Opinion
Industry News
The Curious Case of Vincent Gallo's Hidden Movie, and Why We Need to See It
2010's mysterious 'Promises Written in Water' may never grace a theater again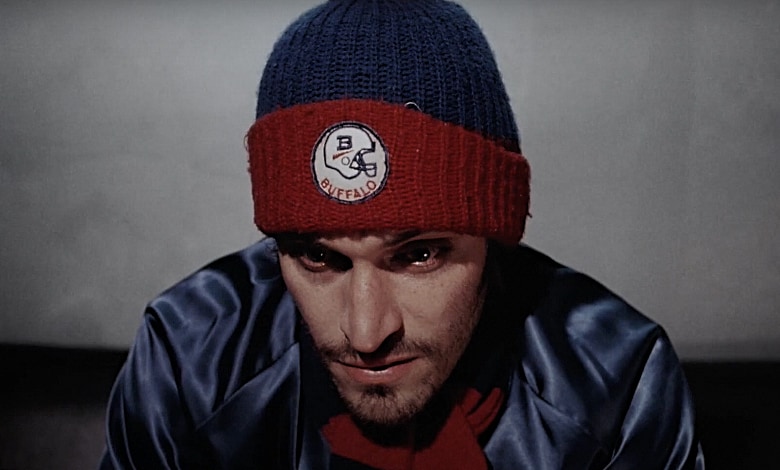 "Promises Written in Water," a locked-away, experimental feature from Vincent Gallo, is the exact sort of picture today's suffering culture needs.
"Yes, Vincent Gallo. The actor. The director. The poet. Fashion model. Motorcycle racer, and owner of your soul."
This was how Gallo introduced himself for a cameo in 2012's "2 Day in New York," one of his last film appearances. For anyone familiar with the artist, it's an apt introduction.
Julie Delpy Tries to Reclaim her Soul from Vincent Gallo in Julie Delpy's "2 Days in New York" 2012
Those who do know the name Vincent Gallo have likely seen one or both of the artist's feature works as a director.
He made his feature length debut with 1998's "Buffalo '66," and he followed it up with the controversial 2003 drama, "The Brown Bunny."
Gallo's more reserved directorial resume, however, has not stopped him from becoming one of the most controversial filmmakers of his time, once feuding with late critic Roger Ebert and earning headlines for numerous ruthless verbal assaults in interviews.
Gallo has never been afraid to tackle controversy head-on, exemplified by both his defiant "Brown Bunny" defenses – a movie controversial for a disastrous Cannes screening and an unrated sex scene – and his shock jock-like antics, often trolling media and fellow artists.
He leaves many in a daze, wondering what exactly is real with the man and what is not.
Vincent Gallo Cannes Interview — The Brown Bunny
Gallo mystified and even angered many in the entertainment press during the height of his fame, too, as he never conformed to an acceptable Hollywood mold. He praised George W. Bush in one breath and cursed out many of the films and filmmakers hailed as 'revolutionary' by the industry in another.
Since the release of "Brown Bunny," Gallo has been relatively quiet on the directing front, though he did complete one feature, which has been kept hidden from the public for years.
The movie in question is "Promises Written in Water," completed in 2010, though the movie's official site continues to warn that it is not "currently" planned for release. Outside of 2010 screenings at the Venice and Toronto Film Festivals, it's not known if anyone else has actually seen the movie.
RELATED: Gallo's Online Shop Shred AOC, Cuomo and More
This has left "Promises Written in Water" as one of those pop culture oddities with only a mysterious, and growing, reputation.
The film itself sounds like the exact sort of raw, Frankenstein-like creation Gallo fans have come to expect from the auteur, right down to what was reportedly a chaotic – and confusing – production.
The black and white feature – which runs under 80 minutes – follows a terminally ill woman named Mallory (Delfine Bafort). Denying treatment, Mallory becomes obsessed with what will happen to her body after she dies.
She eventually gets Kevin (Gallo), a photographer, to promise to make sure she is cremated. Kevin then takes a job as an apprentice for a funeral director to learn the process of cremation, and strangeness presumably ensues.
The plot is almost irrelevant as Gallo's film has little interest in a traditional linear structure, according to those who actually caught one of the movie's pair of screenings over 10 years ago.
Reviews from The Hollywood Reporter and The Guardian describe a picture filled to the brim with experimental scenes, including one of Gallo chain-smoking and silently pacing a hotel room for minutes and another where he gives Bafort a line reading multiple times.
It may sound strange, but it's this exact sort of odd, yet old-hand approach to filmmaking that made Gallo both loved and hated at the height of his career.
While "Brown Bunny" is mocked for its infamous sex scene, it's also a beautifully shot, tragic picture that uses an almost-dialogue free story to capture both the pit bottom feeling lost love can leave one with, as well as the seeds of new beginnings that come through personal redemption. It remains a studied and popular film today with a healthy cult following – a recent limited edition Blu-ray promoted by Gallo was sold-out in a matter of hours.
"Buffalo '66," on the other hand, expertly mixed comedy and drama in a partly-autobiographical tale that at times feels shot like a cheap documentary and at other times like a work being presented at an underground art gallery.
It, too, received a mixed response at the time of its release, with Gallo already butting heads with journalists.
Vincent Gallo DESTROYS Critics to their Faces!
"Promises Written in Water" sounds like a natural next step for a filmmaker that has long been obsessed with breaking and challenging traditions and cultural expectations.
"What I have tried to do in this movie is to make choices as if this was the first movie ever made and not to buy into the story of what cinema should be," Gallo told The Independent in 2011 about "Promises," confirming then he had no plans on releasing it.
According to a report from Movieline in 2010, "Promises Written in Water" actually began life as a movie Gallo was producing and acting in, titled "The Funeral Director." According to a source on the set, Gallo clashed with an inexperienced writer/director and ended up taking over the production.
It should be noted, however, that Gallo has never confirmed this and has described "Promises" as a "self-financed" feature.
It could be likely Gallo created "Promises" from the remnants of "Funeral Director" as the "Promises" plot holds only slight similarities to the former production. A post from someone claiming to have worked on the set goes into greater detail about the "Funeral Director" complications and how exactly Gallo ended up the head of production out of necessity.
Production trouble or not, Gallo has described the movie with excitement, at one point even detailing how he'd gotten a great performance out of the late Sage Stallone by using his non-acting limitations to his advantage, cutting together a scene of the son of Sylvester Stallone repeating a line, frustrated as he clashes with his director and friend – only Gallo's words are gone from the final scene.
In one of his last widely-available interviews, Gallo said he was letting "Promises" "rest in peace" and keeping it away from the "dark energies of the public." He shows no interest in potentially releasing the feature and going through what would undoubtedly be another media storm, especially in today's world of roided-out wokeism. Gallo's politics alone would earn him a string of offended posts in the usual liberal media corners if he did choose to release "Promises."
It's not hard after all to guess what Gallo is referring to when he says the "dark energies of the public." In a 2018 essay, he referred to his troubles with Hollywood bigwigs, including now-convicted rapist Harvey Weinstein, the poor reception to "Bunny," and his distrust of the media appeared as strong as ever.
Gallo was essentially the Donald Trump of the indie-filmmaking world back when Trump was still a beloved reality television host – the filmmaker even compares himself to the former president at one point in the essay. He was irreverent and challenging and trolling, but still a populist artist at heart, wanting to capture the smaller moments in larger universal journeys we all take.
Everything that kept Gallo at odds with the press and out of the loop with mainstream Hollywood, however, can now be an asset to the man as an artist.
In today's world, a media storm can only help Gallo.
He doesn't need to put himself through the torture of left-leaning, elitist film festivals in a world where Ben Shapiro's Daily Wire is literally in the film distribution game, and some of the most highly-praised films don't even find their way to movie screens each year.
Culture today is in a sad state, despite more options than ever for artists to connect with people and create. Hollywood studios have all but cut ties with original work and chosen to invest in tentpole, IP brands with global appeal – think Marvel, "Star Wars," "Fast and Furious," etc.
Fast & Furious 9 – Official Trailer 2 (Universal Pictures) HD
When they're not injecting hundreds of millions into those projects, they finance the occasional Oscar tearjerker that leans obviously into whatever fleeting, first-world social agendas are a concern at the moment, only to be quickly forgotten.
Quick, what movie won the most recent Best Picture Oscar? How about the one before that?
Culture today is dominated by soulless attempts to globalize and simplify artistic expression, while rational discussion about art is fighting the nauseating woke mobs looking for blood in the water.
That culture deserves and needs more curve balls like "Promises Written in Water," and Gallo's third film deserves more than to have its only viewers be a group of the very mainstream critics the filmmaker spent so much of his career battling.
Zachary Leeman is the author of the novel "Nigh" and co-host of the "Man of Science, Man of Faith" podcast. He has covered politics and culture for Breitbart, LifeZette and others.