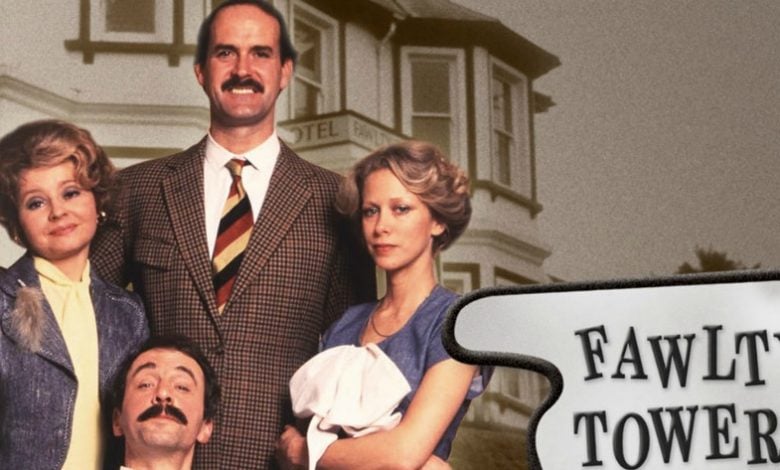 We've already seen HBO, Showtime and CBS leap into the streaming space. Now, a trio of streaming channels hope to pry more cable customers from their monthly bills.
Are any of them intriguing enough to add to your Smart TV or Roku lineup?
Seeso
The highest-profile addition to the Streamoverse promises laughs … and plenty of 'em. Seeso consumers get access to archived material ("Fawlty Towers," "30 Rock," "The Kids in the Hall," "Saturday Night Live"), plus stand-up routines and original comedies ("The Cyanide & Happiness Show," the dating show parody "Dave & Ethan: Lovemakers" and "The UCB Show").
FAST FACT: John Cleese recently revisited his 'Fawlty Towers' character for an advertisement for SpecSavers.
The ad-free network vows fresh stand-up material daily along with as much as five new long-form pieces of content each week. Will the laughs get politicized? The early offerings appear neutral in tone. The channel's founder, Evan Shapiro, is unapologetically liberal judging by his Twitter account.
The smart movie for Seeso? Stay neutral, or at least give conservatives a voice. Comedy Central already has a lock on the hard-left comedy angle. Try something new. You might see half of the country warm up to your service.
.
COST: $3.99/month
HI-YAH!
It's hard not to subscribe given the name alone. Well Go USA Entertainment's streaming channel offers "the best in martial arts and Asian action cinema." The channel is now available on PlayStationVUE as both a standalone subscription channel and via VUE's "Elite" programming package. Team HI-YAH! says it will expand to more streaming venues later this year.
Films starring Jackie Chan, Bruce Lee, and Donnie Yen can be seen on the channel. along with movies directed by genre giants like John Woo, Johnnie To, Tsui Hark and Park Chan-wook. The official site's library looks shockingly thin at the moment, but the giddy trailer embraces the Alamo Drafthouse/Grindhouse movie spirit.
Hi-YAH! Official Channel Trailer - MARTIAL ARTS MAYHEM 24/7
.
COST: Part of the ad-supported PlayStation Vue Service.
IndiePix Unlimited
Netflix is a boon to consumers. There's still a ton of forgettable fare clogging up the streaming channel's menu. Enter IndiePix Unllimited, promising a "highly curated" content collection.
The service opens with more than 400 films in its library. Consumers can sample, via IndiePixUnlimited.com or the IndiePix Unlimited App, films from both the U.S. and across the globe. Most of the content isn't available online elsewhere, according to the company.
Among the first selections are "We Live in Public," 2009's "Samson & Delilah" and "Women without Men."
INDIEPIX UNLIMITED – Teaser
.
COST: $5.99/month
The new streaming channels, on top of existing services like Acorn TV and Shout Factory TV, beg a new question for consumers. Will amassing a small array of streaming options cost as much, if not more, than a traditional cable lineup? At least consumers have more choice in the matter compared to the standard cable offerings. That's undoubtedly an improvement.