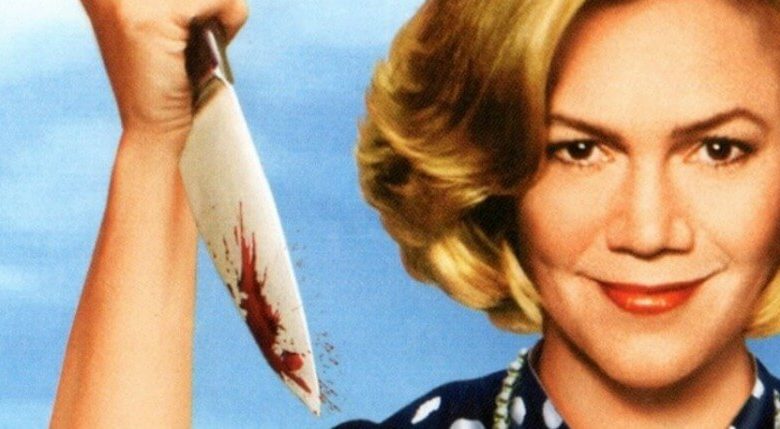 It's an odd thing to write about the reputable film work of the professionally disreputable Baltimore filmmaker John Waters… but here we are.
Once deemed "The King of Filth," Waters' early films (some of which are so low budget, they're cheaper than your average wedding video) are amateurish, relentlessly vulgar and look-at-me shocking.
They're also made with affection, undeniable creativity and exhibit a savage sense of humor. I can't sit through all of Waters' movies, but I love him as a filmmaker. It's hard not to love a Charlie McCarthy doll-look alike of a man with a pencil thin mustache, a cheerful attitude and a total lack of pretension.
Waters' "Pink Flamingos" brought him worldwide infamy, as his midnight movie classic grossed (the word applies in more than one way) $1 million in art house theaters. The movie made him a hipster, outside-the-box legend.
It's also notorious for the scene in which Divine, the late, wonderful drag queen star of many Waters film, eats real dog feces on camera.
This is far from the only moment in that or other Waters movies that can challenge the gag reflex and "good taste" of a filmgoer. Yet, audiences continued to find his work, and he kept on making movies.
In 1988, a strange and wonderful thing happened to Waters. He went mainstream but lost none of his oddball edge. He reigned in his tendency to shock and demonstrated genuine filmmaking craft.
FAST FACT John Waters first worked with his eccentric muse Divine in 1966's "Roman Candle."
New Line Cinema distributed his "Hairspray," a warm, delightful 1988 comedy that addressed societal views towards outsiders and minorities in the 1960s. It was Waters' first PG-rated film and began a new era of filmmaking for him. It also launched a hit Broadway stage version and a blockbuster 2007 movie musical adaptation.
After "Hairspray" came the hit and miss Johnny Depp vehicle, "Cry-Baby." Waters still used many of his former colleagues and collective of Baltimore thespians and explored his obsessions and themes in the confines of a studio-released oddity.
After the one-two punch of these surprising, well received works, Waters unleashed "Serial Mom [Collector's Edition] [Blu-ray]
."
Serial Mom (1994) - Official Trailer (HD)
Kathleen Turner stars as Mom, the unfailingly cheerful head of a family of four. Meet the clueless Dad (Sam Waterson), movie buff Chip (Matthew Lillard in his film debut) and love struck Misti (Ricki Lake, right before her talk show stint).
At first, Mom appears out of touch with modern life, enforcing old-fashioned American family values onto her Gen-X kids. They humor her, suspecting nothing out of the ordinary. It gradually becomes clear that Mom is not only hopelessly old fashioned … but deranged.
Her suburban crimes are initially minor, as she harasses a neighbor (Waters regular Mink Stole, a riot) with obscene phone calls. Then, the bodies start piling up over matters like rude teachers, neglecting to recycle and (gasp!) wearing white shoes after Labor Day.
RELATED: Is Herzog's 'Fire' Awful or Just a Cinematic Hoax?
For those keeping score, there are two different kinds of Waters movies: before and after the PG-rated "Hairspray." The Before selections include "Pink Flamingos," "Mondo Trasho," "Polyester," "Female Trouble" and "Multiple Maniacs," all ultra-low budget, brazenly counter-culture, disgusting and hilarious.
The After period begins with "Hairspray" and proceeds with "Cry-Baby," "Serial Mom," "John Water's Pecker," "Cecil B. Demented," and "A Dirty Shame."
All of Waters' works are about outcasts finding their place in society, creating a family of like-minded misfits and butting heads with members of "the respected community."
Serial Mom (1994) - Clip 1: The Fire Poker (HD)
Waters always exudes a Roger Corman-like showmanship and wizardry at crafting dirt cheap but sensational independent visions. Although Waters never hesitates to go low brow bit in the name of camp value and cinematic immortality, his movies are alarmingly sweet, witty and often work effectively as self conscious parodies.
While Waters was not the screenwriter, composer or driving creative force of the 2007 movie musical adaptation of his "Hairspray," his top of the movie cameo couldn't be more perfect. He appears in a brief but hysterical cameo as a cheerful town flasher, complete with a pervert-friendly overcoat.
"Serial Mom" establishes a tone right out of "My Two Sons" or "Ozzie and Harriet" from the start, as a hideous series of crimes occur in a sunny, sitcom universe. Aided immensely by a surprisingly lovely score by Basil Poledouris (the composer of "RoboCop," "Total Recall" and "The Hunt For Red October"), Waters acknowledges his own cinematic lineage by having his "Directed By" credit appear next to a squashed fly.
It's undeniable that Waters is, thematically speaking, making the same kind of movie that Oliver Stone unveiled a year later with "Natural Born Killers." Both are toothy satires of America's obsession with true crime stories and tabloid dirt.
RELATED: FX's 'Baskets' Delivers Droll Dysfunction
"Serial Mom's" tone is intentionally campy and tacky from the get-go, as easy but welcome targets like Barry Manilow and "Annie" get a pie in the face.
Waters piles on visual and verbal references to then-current tabloid fixtures Pee-Wee Herman, Charles Manson, Jonestown, Richard Speck, John Hinckley Jr. and Jeffrey Dahmer. Oh, and Patricia Hearst and Traci Lords appear in the film and not as themselves! There's also a joke about Bill Cosby that gets an unexpected laugh (ah, that Waters, so ahead of his time).
Serial Mom (1994) - Why We Love It (HD)
Waters might have been scraping the bottom of the barrel by plastering his movie with so many famous criminals, but he was clearly onto something. While "Serial Mom" had its brief run in theaters, the media obsession with O.J. Simpson and David Koresh had just begun.
"Serial Mom [Collector's Edition] [Blu-ray]
" is a welcome treat for fans of Waters and his cracked vision. The featurettes are an excellent selection of tell-all anecdotes, behind the stories tales of studio struggles and Waters blending his savage indie sensibilities into a mainstream black comedy.
As a personality, Waters always comes across as intelligent, well-spoken and possessing a great sense of humor about his work. It's no surprise that a reunion conversation between Waters, Turner and Stole is an affectionate, no-holds-barred and very entertaining discussion.
Waters always exudes a Roger Corman-like showmanship and wizardry at crafting dirt cheap but sensational independent visions.
Click To Tweet
The three-way gabber covers the film's making, Turner's involvement in making the film happen, and Waters' working with his highest budget at that point. We also learn the studio's unease with the final result and the triumphant response the film received at Cannes.
It's a fun watch.
The Making Of featurette is brief, made during the film was in release and only offers brief snippets of interviews. Much better is the commentary between Waters and Turner, which covers everything imaginable about the film and their unexpected collaboration (a second, Waters-only commentary goes over ground already covered).
FAST FACT: "Serial Mom" earned $7.8 million at the box office in 1994.
This is one of those Scream Factory Collector's Editions that gets everything right and rewards the cult of "Serial Mom" with an entertaining package they never imagined this movie would merit.
Turner's Mom is strikingly similar to Terry O'Quinn's terrifying character in "The Stepfather," who is also obsessed with maintaining a perfect appearance, social acceptance and sustaining old fashioned American values at all costs. Like O'Quinn's "Dad," Mom has a kind smile that masks a horrifying madness and a crazed desire to embrace suburban blandness or else.
Yet, Waters film is nowhere near as effective as either "The Stepfather" or Bob Balaban's brilliant, forever underrated "Parents." Despite the spot-on digs at tabloid media saturation, video store culture and Waters own rep as a shameless provocateur, the tone is too sarcastic. While "Serial Mom" is always amusing, it plays too heavy a hand and would rather remain fiendishly lowbrow than come across as smart or probingly satirical. Waters is like a bratty ten-year old, all too giddy to pop a blood-filled water balloon at a church banquet.
Come to think of it, that sounds like a great scene from a John Waters film. I hope he reads this, steals my idea and puts it into his next movie…and doesn't come after me for wearing white after Labor Day.