Interviews
TV
Movies
Sebastian Maniscalco's Family Ties Keep Fans Howling
The rising star leans on his personal life to pump up his stand-up routines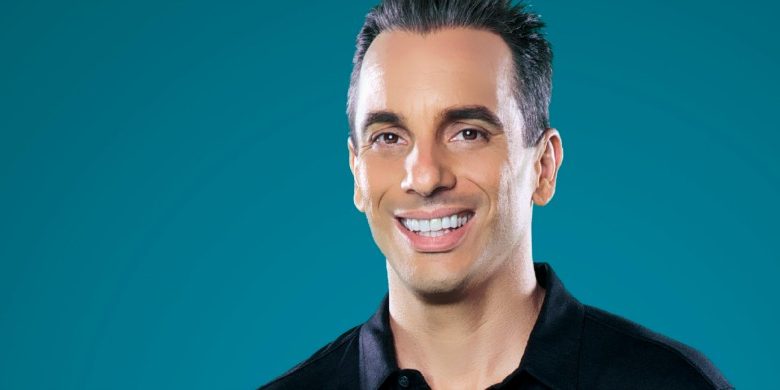 Sebastian Maniscalco takes a pragmatic approach to his off-stage life.
The comedian shares his daily adventures with friends and family like most people do. If one of those tales gets a reaction, he considers how it might fit into his stand-up routine. If the story cracks his mother up, it's a lock.
"It's not that I'm testing material on people," Maniscalco tells HollywoodInToto.com of his approach to comedy. "I'm not writing jokes … I tell a story as I see it happen."
Audiences can hear some of Maniscalco's Mom-approved tales when he drops by "The Tonight Show with Jimmy Fallon" at 11:35 p.m. EST Nov. 14. The same night his Showtime comedy special "Aren't You Embarrassed?" airs at 11 p.m. EST.
Sebastian Maniscalco's "Aren't You Embarrassed?" Official Trailer.
Family is a big part of the Chicago native's life – and act. It wasn't always natural to share snippets from his Italian-American brood with strangers. Now, it's an integral part of his performances.
"I feel like the audience, when they hear about how I grew up and how my father and mother raised me, it hits a chord [with them]," he says.
His approach to social media proved far less organic, even though he understood its value to his career.
"My strong suit is performance," he explains. "To me, it's not necessarily what I'm saying but how I'm saying it. How do you convey that in 140 characters on Twitter?"
Thanks DC! What a wonderful night! @MGMNatlHarbor
•
📸 by Craig Hunter Ross pic.twitter.com/3FP4JBTFan

— Sebastian Maniscalco (@SebastianComedy) July 23, 2021
So he embraced hashtags, particularly #ArentYouEmbarrassed, as a way of connecting with fans. He also catches snippets of silly behavior on his smart phone and shares them via social media.
"I'm giving comedy in real time to people," he says, adding he doesn't use staffers to keep his social media accounts humming. "It's all me." Just don't attempt to troll him on Twitter.
"Some people, they go back and forth … I got no time for that," says Maniscalco, who is hitting comedy clubs nationwide as part of his current comedy tour. Next stop: Tampa, Fla. starting Nov. 20 and then on to New York's Gotham Comedy Club in December.
Doorbell | Sebastian Maniscalco: What's Wrong With People?
He's come a long way from his first time on a stage, when the crowd at Northern Illinois University greeted his bits with boos. That didn't shake his confidence. He always knew he'd make people laugh for a living, even when he got heckled at an early age for saying just that.
He remembers telling his second grade teacher on career day that he'd be a comic one day. That drew a derisive chuckle, but he was serious.
"It's in me to be funny, not a class clown," he says.
Vince Vaughn's Wild West Comedy Show: 30 Days and 30 Nights - Hollywood to the Heartland
Maniscalco's career took off when Vince Vaughn featured him in the 2006 movie "Wild West Comedy Show."
"I was used to performing before 43 people on a Tuesday," he says. Suddenly, 3,000 people were laughing at his material. "It gave me a lot of confidence moving forward."
DID YOU KNOW: Sebastian Maniscalco played Middle Eastern clubs in 2008 as part of Ahmed Ahmed's "Axis of Evil" comedy tour. He says the audiences "got" many of the jokes he worried were too westernized.