Interviews
Loh's 'Madwoman' Mines Menopause for Laughs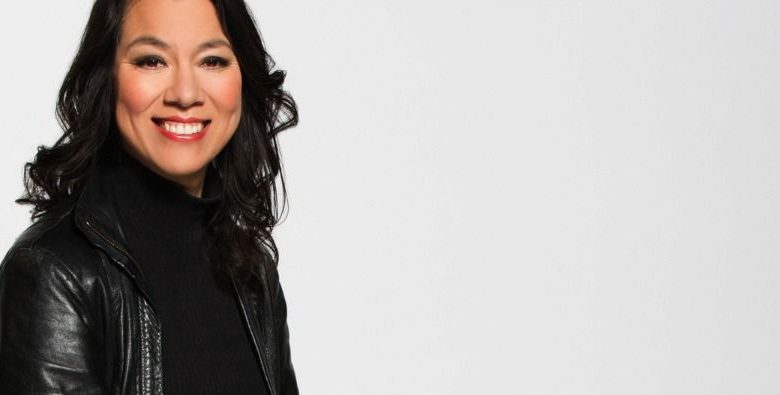 A regular presence on The New York Times bestseller list and NPR's "The Loh Down on Science," Loh has long mined her personal life for material.
But her "change in life" changed her focus. That's already resulted in last year's acclaimed solo show "The Bitch Is Back" at the Broad Stage in Santa Monica. It also yielded the hit book "The Madwoman in the Volvo: My Year of Raging Hormones
."
Sandra Tsing Loh: Menopause = Change
She's taking yet another creative leap forward June 2, when "Madwoman" starts a run as a three-person play at the world-famous Pasadena Playhouse.
The Pasadena-based Loh wrote the script and co-stars in it with actresses Caroline Aaron ("Bullets Over Broadway," "Crimes and Misdemeanors") and Shannon Holt ("ER," "Seinfeld"). Each performer brings to life multiple characters of both genders and a broad age range.
And she owes it all to a trip to the notoriously bacchanal Burning Man festival.
RELATED: Jo Koy: My Inspirations Couldn't Exist Today
"The Atlantic magazine wanted me to write an essay about menopause, but I didn't want to do it for a long time because I thought it's a depressing topic," says Loh. "Yes, women go nuts in their 40s when hormones are changing, but what else happened? I went to Burning Man and had an affair start there that blew up my marriage, which was a relationship of 20 years, and had two daughters who were six and eight at the time.
"That was tragic, but it was sort of funny," she continues. "When you become a divorced parent, the smallest violin in the world is playing for you, and it's its own zone. It's a Pinocchio nightmare island that you live on as a divorced parent in Los Angeles."
Loh's original instincts led her to just make the show funny. She also knew that a play would require greater depth from her, so she worked with the prestigious Sundance Theatre Lab to improve it. She believes that Sundance pushed her to tell "the human story," and intercut serious moments with the darkly humorous events that were her initial focus.
FAST FACT: Loh scored the music for 1998's Oscar-winning documentary "Breathing Lessons."
When the play had an initial run at the South Coast Repertory Theatre in Costa Mesa in January, Loh worried that audiences in the conservative Orange County enclave would find her characters unsympathetic.
Instead, she was delighted to find that they not only stayed in their seats, but enjoyed it enough to turn the show into a sold-out, word-of-mouth sensation.
"I think the key is that in the show, no one gets blamed, certainly not my ex-husband, for my marriage," says Loh. "It's just that sometimes in the middle of life you become unglued. Life can be messy and that became the story."
Method to Her 'Madwoman'
As she worked on the play, her advisers at Sundance and South Coast guided her through creating some new scenes that weren't found in the book. They also helped her make other parts — "like a divorced parents' drunk barbecue and a big couples' therapy scene" — more "active and vivid."
At the same time, she was concerned about subjecting her now-teenage daughters to embarrassment by divulging too much information about her personal life. But ultimately, the fact that they had graduated to their own next stage in life during the intervening years after the divorce made it easier to share the sometimes harsh realities of Loh's story with the world.
"I listen to a lot of standup with my daughters, and you wonder at what point do comedians take a left turn into unlikability or going too far," says Loh. "Some stuff happened that's not ready for prime time, and that was the scariest thing — being pushed to show parts of myself that I really hadn't digested and transformed into light comedic fodder.
The 'Loh-Down' on "The Madwoman in the Volvo"
"My youngest child was the most alarmed when [the divorce] happened, because she was scared of being separated from her sister," says Loh. "We had never sat down completely with a fine-toothed comb and gone over why I had an affair. Now I live with that person, and they're mature enough to handle it, so what really surprised them was a traumatic revelation about my brother."
Indeed, with Loh admitting in the play's couples therapy scenes that she didn't care if her new paramour had a wife or career to worry about preserving, and telling her closest girlfriends to "[Expletive] off" during a key argument scene, there was plenty of risk involved.
Paramount Pictures has already bought the option on turning "Madwoman" into a cable-TV series and her publisher is already asking for another collection of funny midlife essays.
Why it's safe to have another cup of joe. #harvard #coffee #decaf
Add in her weekly "Loh Down" series and frequent appearances on other NPR shows, in addition to teaching science communication at UC-Irvine and raising two teenagers, and it's understandable that Loh is thinking of taking a sabbatical to get it all done.
First, she has to contend with a likely upcoming run in Berkeley, a move she hopes to make quickly before her co-stars' schedules fill up with other projects.
Middle Aged … and Loving It
"The play before us was Harvey Fierstein's 'Casa Valentina,' which was all about men in dresses, and ours is middle-aged women in pants and the women act out all the parts including men and children," says Loh. "Caroline [Aaron] was in the original cast of [the famous play] 'The Sisters Rosenzweig' a couple decades ago which was thought to be scandalous because it was all about middle-aged women, with no ingénue. We thought that only middle-aged women would come, but women of all ages and men came to see it too.
"Some male characters are the heroes of the play because of what they go through," she continues. "We set box office records for South Coast Rep, so that's really fun in these times. Over half of American women are 45 and older and aren't always seen, so it's great to celebrate them and have their stories out there."
"The Madwoman in the Volvo" runs through June 26at The Pasadena Playhouse."