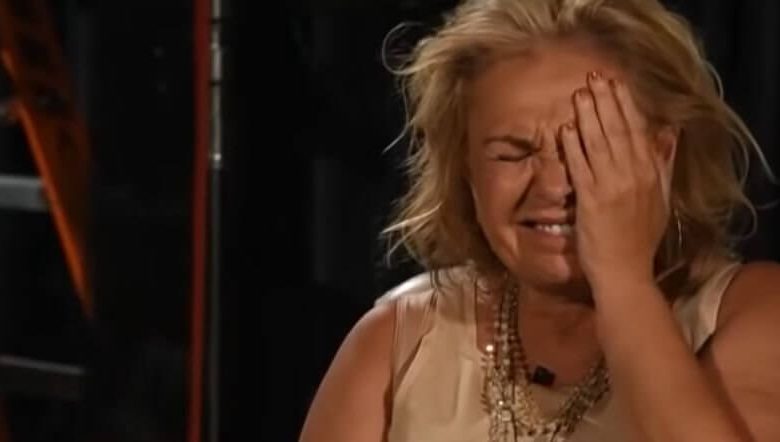 Jake Pentland has a vested interest in Roseanne Barr's career.
Pentland is Barr's son from the comic's first marriage to Bill Pentland. Barr's son has a smattering of IMDB.com credits, most connected to his mother's various projects.
Now, he's using Barr's YouTube channel to send a serious message to Hollywood. We see the double standard regarding Barr's removal from her signature show.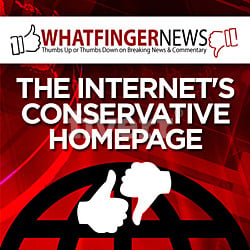 Last year, ABC brought back "Roseanne" to massive ratings and mostly positive reviews. Barr was back after years attempting a series of sitcom projects and a sporadic stand-up career.
More importantly, the reboot offered an olive branch to Trump supporters, something very few television shows attempted at the time.
The ratings shrank following the debut episode but remained rock solid. Then, Barr sent out a racially charged Tweet about former Obama advisor Valerie Jarrett, who is black.
Barr quickly apologized but it was too late. ABC, which is owned by Disney, fired her and canceled the show.
'Roseanne' canceled after Roseanne Barr's racist tweet
Months later, "Roseanne" became "The Connors," a sitcom focused on the show's supporting players. The network killed off her iconic character to set the spinoff in motion.
Barr has yet to find meaningful Hollywood gigs since the firing. She didn't just lose her job, though. ABC convinced her to sign away the rights to her own show.
Did the punishment truly fit the crime?
That's why Pentland took to YouTube. He compares how Disney treated his mother to another high-profile case. Disney fired director James Gunn from the third film in the "Guardians of the Galaxy" franchise (he directed installments one and two).
Gunn's serial "jokes" about pedophilia resurfaced, causing Disney to jettison Gunn from the popular franchises. Roughly a year later, though, Disney reversed course. Now, Gunn is back in the company's good graces and will direct the third "Guardians" feature after all.
Roseanne Barr's son reads James Gunn's tweets
Pentland's video offers significant cultural context.
"I got sick of her apologizing," he says about her mother's attempts to smooth over the trouble caused by the tweet in question.
"The point is, she made a mistake, and she apologized. And she should be forgiven, and she hasn't been up to this point. It's been a year. Still not working, still not hired back… The punishment she's faced for this one tweet is unprecedented.
"Why is she not forgiven? What did she do that was so bad?" he asks, adding the attack line about her "history of offensive Tweets" doesn't wash.
He then read some of Gunn's Tweets, saved before the director erased thousands of his messages.
"I like it when little boys touch me in my silly place"
"The Expendables was so manly I f***ed the s*** of the little pussy boy next to me"
"I remember my first NAMBLA meeting. It was the first time I felt OK with being who I am. Some of those guys are still my BFFs"
"These are just the ones you could find," he notes about the director's mass deleting effort. Gunn did lose his gig, but not for long.
"He had an 11-month vacation, essentially," he says of Gunn's punishment. "Why is there an obvious double standard here?"
James Gunn Reinstated by Disney, Will Direct Guardians of the Galaxy Vol. 3
Pentland then brought up how other stars have had to backpedal for ugly Tweets.
"She's not the first celebrity to Tweet something that got her in hot water. It happens almost every day. People have said way worst s*** than her one Tweet," he says.
What about Peter Fonda, who famously said President Trump's son Barron should be locked in a cage with a pedophile? Fonda later apologized but faced no apparent reckoning for his words.
Gunn himself repeatedly called President Trump a Nazi on Twitter, too. Had he done the same to the previous White House occupant he might have seen his career come to an abrupt end.
Ellen Barkin suggested President Trump be killed and disgraced comic Louis C.K. be shot at and raped. TNT, the company that produces her show "Animal Kingdom," had no comment on the matter.
Neither Gunn nor Barkin apologized for those hateful messages.
The list of stars sharing vulgar, offensive or inflammatory Tweets is too long to include here.
Kathy Griffin deletes tweet weighing in on Covington kids https://t.co/300rdRddSH pic.twitter.com/yNsE6xzGYw

— Page Six (@PageSix) January 23, 2019
Later, Pentland called out his mother's former cast members for kicking her, hard, when she was down.
"They took this opportunity to dig my mother's face in the dirt," he says, all the while starring in a new show based on Barr's creative legacy.
Pentland brought Trump into the debate, too. He said if Trump came out tomorrow, announcing he loved Mexicans and scrapping plans for a border wall his detractors wouldn't buy it. His actions say otherwise, they'd collectively cry.
Yet the very same people ignored Barr's decades of activism, casting her out of the industry for one awful Tweet. Barr blazed a sizable trail for women in Hollywood and, according to Norm Macdonald, fought to make her show's writer's room more diverse.
Pentland also brings up how the cast of "Empire" mostly rallied around Jussie Smollett, the man who apparently staged a hate crime and got caught. Meanwhile, the "Roseanne" co-stars who enjoyed the fruits of the show's labor did nothing of the kind.
Barr's son wraps the 10-minute video with a simple plea.
"I wanna know why they're trying actively ruin my mother," he says. "If you think this punishment is justified, then you scare the hell out of me."