Industry News
Opinion
Red Pill in Progress? Ron Howard Calls Out Political Film Critics
The Oscar winner suggests scribes judged 'Hillbilly Elegy' on a progressive curve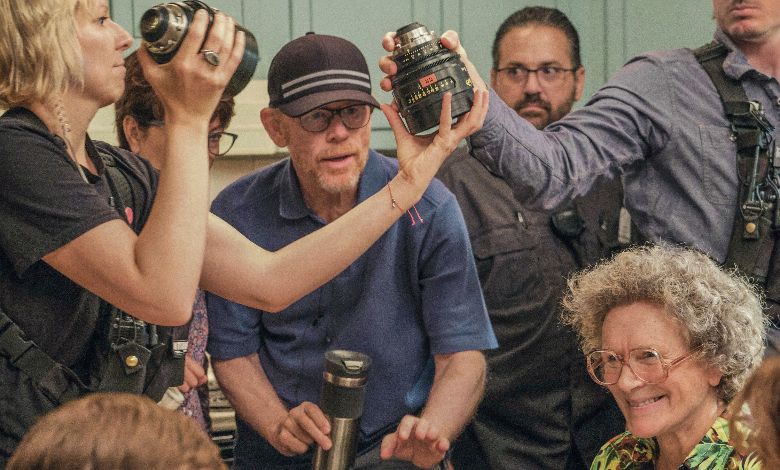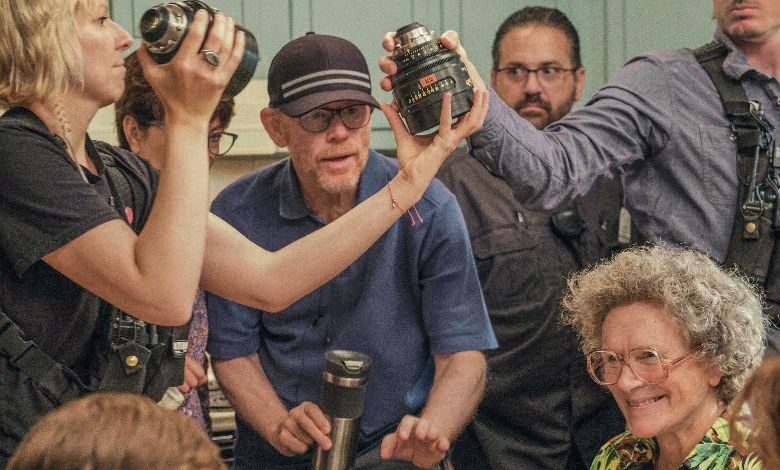 Sometimes it takes a personal attack to turn someone into an activist.
Consider J.K. Rowling, the progressive author who took a stand against Cancel Culture when it turned on her … with a vengeance. Woke comic Sarah Silverman decried losing a film role for a problematic gag from her comedy past.
Even Trump Derangement Syndrome sufferer Jim Gaffigan got a wake-up call when one of his films got attacked for focusing on, gasp, male characters.
Is it Ron Howard's turn for a cultural wake up call?
The Oscar-winning director is a driving force behind "Hillbilly Elegy," the film adaptation of J.D. Vance's bestselling memoir of his Appalachian roots. The Netflix movie entered awards season as a bona fide contender until film critics excoriated every aspect of the movie.
Hillbilly Elegy a Ron Howard Film | Amy Adams & Glenn Close | Official Trailer | Netflix
The attacks have been relentless. One outlet demanded Netflix subscribers avoid the movie, period. That was one of the more gentle broadsides, to be fair.
Amy Adams, who stars as the drug-addled Bev, took a diplomatic posture.
"I think the themes of this movie are very universal," Adams said. "Whether it be generational trauma, whether it be just examining where we come from to understand where we're going and who we are. I think the universality of the themes of the movie far transcend politics."
Howard, in comparison, is taking a more aggressive approach to the blowback.
"Critics have a job, which is to see something and run it through their lens and talk about it. So, I can't argue with it," he explained. "I do feel like they're looking at political thematics that they may or may not disagree with that, honestly, are not really reflected or are not front and center in this story."
Ron Howard, J.D. Vance discuss new film "Hillbilly Elegy," relevance in current climate
Howard told reporters during a cyber press conference he intentionally stripped away the memoir's political leanings. He sought to focus on the story, not culture war debates.
"What I saw was a family drama that could be very relatable. Yes, culturally specific, and if you're fascinated by that, I hope you find it interesting," he added. "If you're from the region, I hope you find it authentic because certainly that was our aim and that was our effort. But I felt that it was a bridge to understanding that we're more alike than we are different."
That suggests a message film critics, who adore identity politics, weren't eager to embrace. It may be why that community similarly slammed "Green Book," "The Best of Enemies" and "Burden" for their hopeful messaging.
Yes, "Green Book" won the Best Picture Oscar, but not without a wave of angry think pieces from the film critic community.
Today's critics are more keen on victimization stories than ones where the heroes pull themselves up by their proverbial bootstraps. Any film suggesting a right-leaning message, alas, endures the wrath of film critics. That community leans decidedly to the Left.
RELATED: Richard Roeper Says Critics Graded Feminist 'Ghostbusters' on a Curve
It doesn't help that the "Hillbilly Elegy" memoir came from Vance, a right-leaning critic of social welfare programs.
It's worth noting Howard is both an avowed liberal and a show business veteran. He started his career on "The Andy Griffith Show," struck sitcom gold, again, with "Happy Days" and segued to directing hits like "A Beautiful Mind" and "Apollo 13."
He's got a thick skin. It's impossible to survive in Hollywood for nearly six decades without one. Yet he chose to challenge "Elegy's" critics anyway.
That means something in and of itself.