Interviews
How Ron Howard Brought 'Hillbilly Elegy' to Life Without Lectures
The Oscar winner gets honest about the film adaptation's ties to Trump's America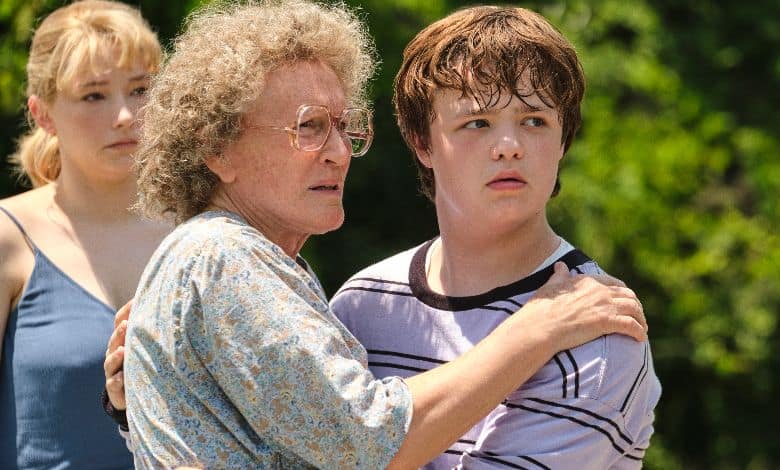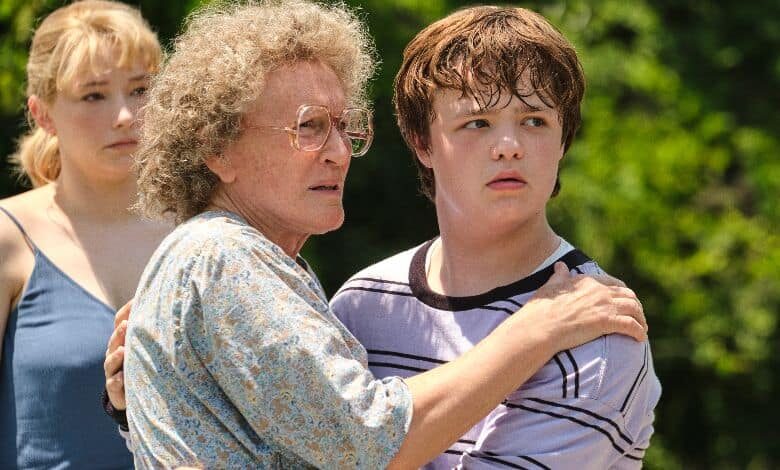 Audiences may do a double take when they first see Glenn Close in "Hillbilly Elegy."
The Oscar nominee is unrecognizable as Mamaw, the chain-smoking matriarch of the new Netflix film. It's based on author J.D. Vance's celebrated memoir of his Appalachian roots, a tome many said explained Donald Trump's ascent to the White House.
Director Ron Howard insists the production didn't go the full Mamaw, though, saying audiences might not have accepted it.
"We toned down the real Mamaw. [Glenn Close] went under the top," Howard said during a November virtual press conference for the film.
Hillbilly Elegy a Ron Howard Film | Amy Adams & Glenn Close | Official Trailer | Netflix
In fact, one note Howard's production got from Vance's clan focused on Close's performance, which they otherwise adored.
"Glenn was a little laid back for Mamaw," Howard says, despite her outlandish tics and colorful language. "She's beloved in that family."
"Hillbilly Elegy" screenwriter Vanessa Taylor takes that position further, insisting Close's Mamaw is "the hero of this story."
"She doesn't look like someone you want to hang out with at a cocktail party. That's what heroism is, the quiet hard work, the sacrifice," Taylor says.
RELATED: Why Howard's 'Solo' Is Paint-By-Numbers Fan Fiction
Howard acquired the rights to Vance's memoir in 2017, based partly on a tip from his long-time producing partner, Brian Grazer. The suggestion clicked with something in the back of the Oscar-winner's mind at the time.
Howard, who shot to stardom as a lad courtesy of "The Andy Griffith Show' as a lad, says he was searching for a project tied to "rural white America."
"I was born in Oklahoma, just like J.D. Vance. I always felt the reverberations and echoes in my own life," he says, one reason he connected to Vance's memoir. "I just felt a familiarity with the cadence, with the attitude, with the spirit of it… and things that I recognized as problematic [in the culture]."
What didn't engage the progressive director? The book's connection to the Age of Trump.
"The socio-political stuff [in the book] is interesting, but I don't see it as narrative," Howard says, adding Vance himself wasn't sure there was a feature film to be teased out either.
"He had some reservations if it was adaptable, or if he wanted it for his family's sake," Howard says.
J.D Vance, Best-Selling Author Opens Up About His Painful Childhood And The Future Ahead | NBC News
The veteran director had less concerns after diving into the project, spotting the story values in plain sight across the memoir. He envisioned the film adaptation "not as a polemic but as a case study of a complex family and the very tricky waters they navigated with the cultural specificity of their region and heritage."
What mattered most, says Howard, is the universality of the story. Everyone has family, and often those ties bind in ways that feel out of our control.
Vance and his family did what they could to make "Elegy" as authentic as possible. Howard still called in reinforcements, including documentary filmmakers more familiar with rural USA. Once again, he wasn't looking to make a statement with Vance's deeply personal saga.
The film is "very authentic as it related to those individuals in those environments. It's not all Appalachia, but it's their Appalachia," he says.
RELATED: 'Red Dawn' Director Says Hollywood Dismisses Flyover Country
Taylor envisioned the story as a fresh way to explore the American dream, and why for some it seems so far out of reach. It's not overly ambitious to want a better life for one's family, she notes.
"The economic rug had been pulled out from under the family," Howard says, a problem exacerbated by "cycles of dysfunction and generational trauma."
"But only to the extend that it impacted this particular family," he adds.