Opinion
Movie News
Did Roger Waters Just Confirm What His Harshest Critics Claim?
Pink Floyd veteran's reactions to Oct. 7 attacks should end debate over his mindset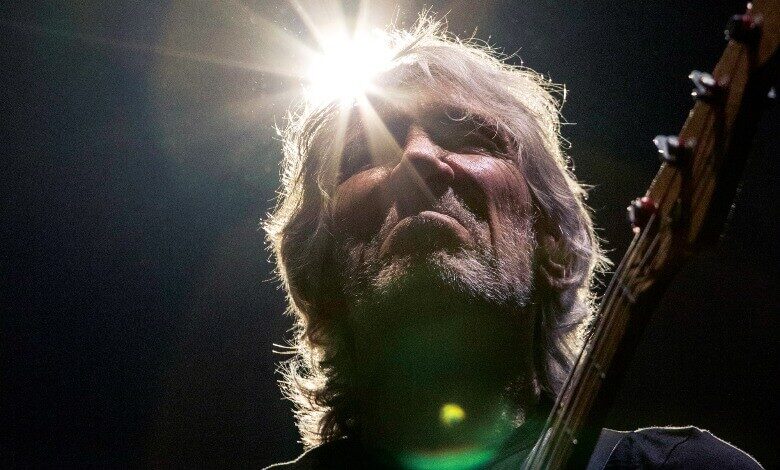 Roger Waters has spent more than a decade denying he's an anti-semite.
It's a cruel label to slap on anyone, but the musician's nonstop attacks on the state of Israel pushed many to use it all the same.
Even his former bandmate weighed in on the accusation. Ex-Pink Floyd member David Gilmour blasted Waters as "antisemitic to rotten core" earlier this year.
A new documentary brought up the charges, again and again, with sources saying they heard Waters utter anti-semitic slurs in person.
The Dark Side of Roger Waters
That's not all the film reveals.
The CAA has also published emails from Waters where he proposed that an inflatable pig floating above his concerts should be scrawled with an antisemitic slogan. In the emails from 2010 he also suggested "bombing" audiences with confetti in the shape of swastikas, stars of David, dollar signs and other symbols.
The singer's reaction to Hamas' Oct. 7 terrorist attacks on Israel which killed 1,400 citizens won't help his case. It might just seal the deal for anyone unconvinced of the singer's mindset.
Journalist Glenn Greenwald interviewed Waters earlier this month on his Rumble-based "System Update" show. The two explored several subjects, but Greenwald eventually brought the conversation to the current battle between Israel and Hamas, the government overseeing the Palestinian people.
"Let's wait and see what happened, was my first reaction [to the Oct. 7 terrorist attacks]. My second reaction was — how the hell did the Israelis not know this was going to happen?" he said. "There's something very fishy about that."
Pink Floyd co-founder Roger Waters on the October 7th Massacre:

"We don't yet know what happened"

"Maybe there were some individual cases of civilians getting killed"

"Israel is making up stories" pic.twitter.com/bUIvY90XRd

— Visegrád 24 (@visegrad24) November 7, 2023
When asked if he thought Hamas' attacks were justified, Waters replied: "We don't know what they did do. But was it justified for them to resist the occupation? Yeah."
Waters said he doesn't support killing civilians but suggests Israel is lying about the number of citizens killed on Oct. 7 and the manner in which they died.
"The thing was thrown out of all proportion by the Israelis making up stories about beheading babies," he said.
A quick Google search would enlighten Waters to what happened on that awful day. Many reporters have watched, with horror, videos taken by Hamas terrorists of them torturing and killing innocents.
And, yes, Hamas terrorists beheaded babies.
RELATED: ROGER WATERS: EVANGELICAL CHRISTIANS HATE THE JEWS
No one disputes Hamas terrorists paraglided into a music festival dedicated to peace and slaughtered audience members from all across the globe.
The far-Left Daily Beast notes Waters' tactics in discussing the attacks.
Asked repeatedly to comment on the slaughter of Israeli civilians on Oct. 7, Waters danced around the question by claiming there is no way to know what really happened—while also muttering that "there may have been individual" cases of civilians killed.
In another part of the interview, Waters says the attacks could have been ignited by Israel, not Hamas.
"What we do know is, whether it was a false flag operation or not, or whatever, or whatever happened, and whatever story we're going to get to … and we don't know if we're ever going to get much of the real story. It's very, it's always hard to tell what actually happened," he said.
To deny all of this, and to suggest the Jewish state is lying about the atrocities committed that day despite copious video evidence, may be the final proof anyone needs of Waters' intentions.