Industry News
Opinion
Why Rob Schneider Went Viral for 'SNL' Slam
'Deuce Bigalow' star's confession coaxes reporters to confirm show's decline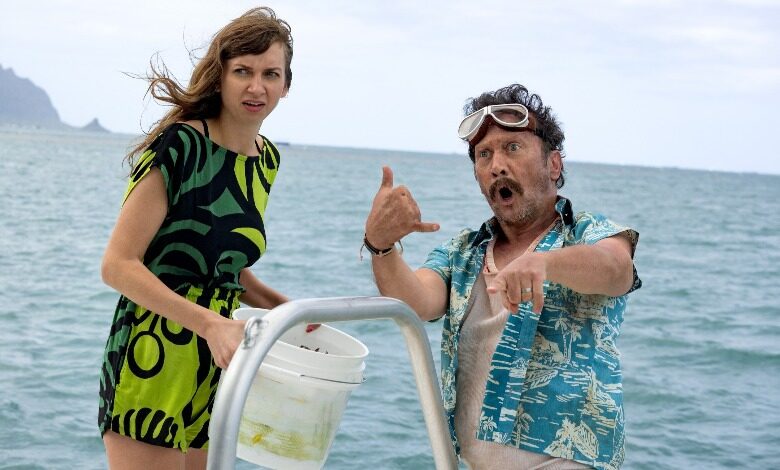 News cycles can be hard to predict in the Internet age.
Sometimes the silliest stories catch fire, like an actress making a deposit in her lover's bed. Other times it's clear why the public latches on to a story and the media can't help but follow suit.
It spoke the truth.
In 2015 Jerry Seinfeld rocked the web with an innocent interview. The "Seinfeld" alum said he no longer played college campuses because today's students are offended by just about anything.
"They just want to use these words: 'That's racist;' 'That's sexist;' 'That's prejudice,'" Seinfeld told The Herd with Colin Cowherd. "They don't know what the hell they're talking about."
He was right, of course. And those panicky college kids are now bullying major institutions.
Rob Schneider similarly said something so obvious, so pure, that the media had to cover it. The star of "The Wrong Missy" and this month's "Daddy Daughter Trip" opened up about his life, career and politics with Glenn Beck last week.
Why a Comic Legend Chose His Country over Career | Rob Schneider | The Glenn Beck Podcast | Ep 152
The conversation eventually led to "Saturday Night Live," the show which helped make Schneider a star. The comedian hesitated before critiquing "SNL," but he couldn't help sharing one pointed comment about the moment he knew "SNL" was "over."
Days after the 2016 presidential election, the iconic series opened the show with Kate McKinnon singing Leonard Cohen's "Hallelujah." Cohen had recently passed away, but the song played out as a eulogy to Hillary Clinton's presidential dreams.
No jokes or satire. Just pure cringe, cementing the show's drift to the far Left after decades of balanced satire.
"I literally prayed, 'Please have a joke at the end. Don't do this. Please don't go down there.' And there was no joke at the end, and I went, 'It's over. It's over. It's not going to come back.'"
He's right, of course.
"SNL" may still pull decent ratings and generate fawning press for its hard-Left polemics. It's no longer the rebellious show that spoke truth to power. It's part of the state-controlled media, as Rush Limbaugh accurately called it, promoting Democratic politicians and smiting the Right at all costs.
Need proof? The show has mostly ignored President Joe Biden and avoids any joke targeting vulnerable pols like Vice President Kamala Harris and Rep. Alexandria Ocasio-Cortez.
Harris alone could yield dozens of sketches with her word-salad speeches. Instead, "SNL" stands down, caring more about politics than laughter.
RELATED: RYAN LONG SHAMES 'SNL' (AGAIN)
Schneider's comments took a few days to circulate, but now most major news outlets are covering it. The conservative media struck first, of course. Then, slowly, other outlets jumped in.
Something else happened, though. These liberal outlets couldn't frame Schneider's comments in a negative light like they would in most cases.
Variety attempted some progressive spin, quietly championing McKinnon for the song's essential qualities. No one argues the song isn't gorgeous, or that her delivery proved magnetic. It's just not what a comedy showcase does.
The hard-Left Indiewire actually leaned into Schneider's argument. The site shared his comments and noted how veteran "SNL" player Kenan Thompson suggests the show should call it a day on its 50th anniversary in 2024.
That would mean "SNL" is literally over.
The aggressively Leftist Uproxx.com admitted Schneider had a point, but said comedy platforms had to "speak truth to power" because Trump was so destructive (sans evidence to back up the point). How does that explain "SNL" playing footsie with Team Biden?
View this post on Instagram
Alec Baldwin, who Schneider criticized years ago for his predictable, and hate-filled, Trump impression on "SNL," reacted to the comic's comments on Instagram.
"I guess it must be an incredibly slow news cycle if we're talking about Rob Schneider's thoughts about Kate McKinnon playing Hillary Clinton so many years ago," Baldwin said in a long Instagram post.
In a way, he's right. A simple comment by a comedian shouldn't cause such a kerfuffle.
It did, though. Why?
Schneider spoke a truth no one can deny, and he did it so succinctly it left a cultural mark.