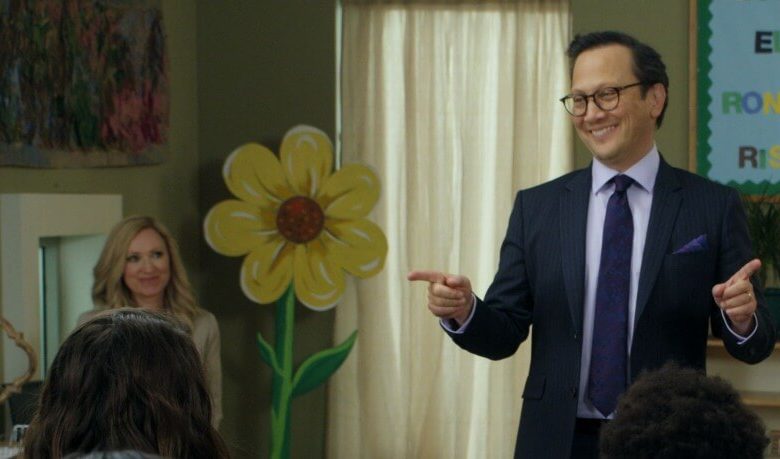 Rob Schneider waited long enough to join the podcast revolution.
The "Saturday Night Live" alum seems like a natural for the podcast format. He's a veteran standup with two-plus decades of Hollywood tales to tell. Plus, he has a penchant for leveraging his personal life to make us laugh, witness "Real Rob." The Netflix series is loosely based on his actual life.
Schneider's new podcast, "See What Happens," continues that trend with a comic twist.
"See What Happens," available on iTunes, Spotify, Stitcher and Google Play, lets Schneider and co-host Patricia Maya dish on parenting, food, philosophy and more.
Yes, Maya is his on and off-screen wife for "Real Rob" fans.
The duo already have a few episodes in the proverbial can. Here's two quick examples to show why "See What Happens" isn't your ordinary stand-up showcase.
Rob & Patricia on Bed Time – Ep 101
Rob & Patricia on Kids' Nightmares – Ep 104
Some "SNL" alums fail to build on the sketch show's legacy. For every breakout star like Will Ferrell and Bill Murray, many others struggle to find high-profile gigs post "SNL."
Schneider didn't have that problem.
He's worked consistently for years, headlining comedies like "Deuce Bigalow: Male Gigalo" and "The Hot Chick." He also appears regularly in Happy Madison films, including "Mr. Deeds," "Grown Ups" and "The Benchwarmers."
Schneider matters for another reason these days. He's one of the rare Hollywood voices sticking up for free speech.
Actor Rob Schneider SMACKS UC Berkeley For Trashing Free Speech https://t.co/SRrt3b9NVZ pic.twitter.com/nAuiSkmp4Q

— The Daily Wire (@realDailyWire) April 29, 2017
He doesn't shove his politics in our faces, nor does he denigrate fellow stars with whom he disagrees. He avoids the kind of public caterwauling we see in many stars today. For all of those reasons Schneider doesn't fit the current Hollywood mold.