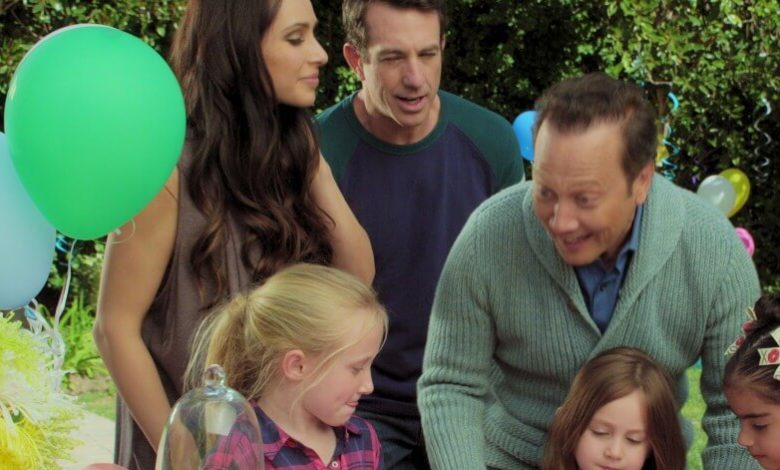 Rob Schneider's career would be the envy of most comic actors.
He rose to fame on "Saturday Night Live," creating several recurring characters in the process. He moved on to feature films, standing out in both solo hits ("Deuce Bigalow") and with ensemble comedies ("Grown Ups").
Still, by cutthroat Hollywood standards, Schneider isn't an A-lister whose every gesture demands press coverage these days.
That's a shame.
It's not that Schneider, reportedly working on a third season of his Netflix series "Real Rob," needs that aggravation.
Real Rob Season 2 Official Trailer
The truth is his position on free speech must be heard. He's a rare voice in the Hollywood community demanding unpopular arguments reach our collective ears.
Or as Andrew Breitbart famously said, "more voices, not less."
Rob Schneider pans Alec Baldwin's Donald Trump impersonation
Free speech shouldn't be a Left or Right issue. That's precisely how Schneider sees it, and he couldn't be more accurate.
Earlier this year, Schneider apparently deleted the bulk of his Twitter account with no explanation. Was he afraid of a Kevin Hart style attack where an old Tweet stirs up new problems? Or was it a statement against the platform's unbalanced approach to censorship.?
View this post on Instagram
More recently, he's been battling with fellow Twitter users about the First Amendment. Schneider is both impassioned about the subject and eager to enlighten rather that merely throw spitballs.
Consider these recent tweets on the subject, the first quoting a noted leftist defending free expression:
To the well intentioned who wish to silence those with whom they disagree with…you have more in common with totalitarianism than you think pic.twitter.com/XIyRF35UwQ

— Rob Schneider (@RobSchneider) June 9, 2019
Other tweets, often responses to fellow Twitter users, hammer similar themes. The Tweet below his Chomsky quote rallies behind a Republican politician.
Congress must strip Google,
Facebook,Twitter,Instagram of Special Protections! They are NO LONGER NEUTRAL PLATFORMS#StopCensoringFreeSpeech pic.twitter.com/GpvCfhEaf1

— Rob Schneider (@RobSchneider) June 9, 2019
Watch him counter an argument against alleged homophobia.
Every decent person would agree with you,Billie. But censorship is not the answer. Exposing people's vile behavior is better than silencing https://t.co/E5XYhKSNJa

— Rob Schneider (@RobSchneider) June 7, 2019
He could easily mock those with whom he disagrees. He's a veteran stand-up comic. Thumping hecklers is in his DNA. He'd rather fight back with cogent arguments.
And who gets to decide what's acceptable? You?
I'm gonna have to stick w/what the founding fathers of our country set up. Sorry!#stx&stones https://t.co/OOIqTTjNPZ

— Rob Schneider (@RobSchneider) June 7, 2019
He even used the D-Day anniversary to let Millennials know what's at stake in modern culture.
YouTube,Google,Facebook
While U decide to trample on the Free Speech that these brave people sacrificed everything for#FreeSpeechIsAllSpeech pic.twitter.com/R5uUKPBfyD

— Rob Schneider (@RobSchneider) June 6, 2019
It's just a sample of how he defends free expression on social media. Now, perhaps he'll convince a few of his peers to stand up alongside him for free speech.
Odd as it may sound, "Deuce Bigalow" knows what he's talking about.