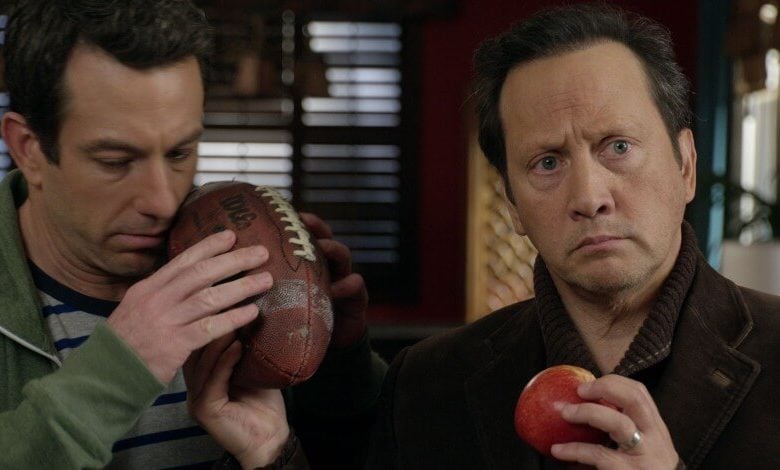 Comedian Rob Schneider isn't what you'd call an edgy performer.
Sure, his signature hit "Deuce Bigalow, Male Gigolo" trafficked in R-rated gags. He's still better known for his amiable persona and "Saturday Night Live" characters.
Remember his Copy Machine Guy bit?
Richmeister: Nicknames for Sting - SNL
These days, the star of Netflix's "Real Rob" is a strong voice against the PC Police. Recently, he stood up for fellow comedians Louis C.K. and Kevin Hart. Both got in trouble for telling the "wrong" jokes. And Schneider stood up for each colleague.
His defense? It's just jokes, folks.
He pinned an ominous Tweet Saturday about what happens when free expression is under attack.
History has not and will not look kindly on those that suppress others freedoms of expression.

— Rob Schneider (@RobSchneider) January 4, 2019
This morning, Schneider's Twitter account is not functioning. Visitors can see that pinned Tweet … and nothing else from an account with more than 706,000 followers. This reporter tried the account on two separate, functioning devices. Both times all that can be seen is the pinned Tweet and a spinning icon, as if the account is loading but never completes the cycle.
RELATED: Schneider, McConaughey Teach Fellow Stars a Lesson
Did Schneider freeze his own account? That seems unlikely.
Was he suspended? Usually, that would call up a message saying the account had violated Twitter's rules.
HollywoodInToto.com has reached out to Schneider's representative for comment. This article will be updated with more information as it becomes available.
UPDATE: Schneider's publicist refused to comment on the situation.