Interviews
'Jordan Peterson' Doc Under Cancel Culture Attack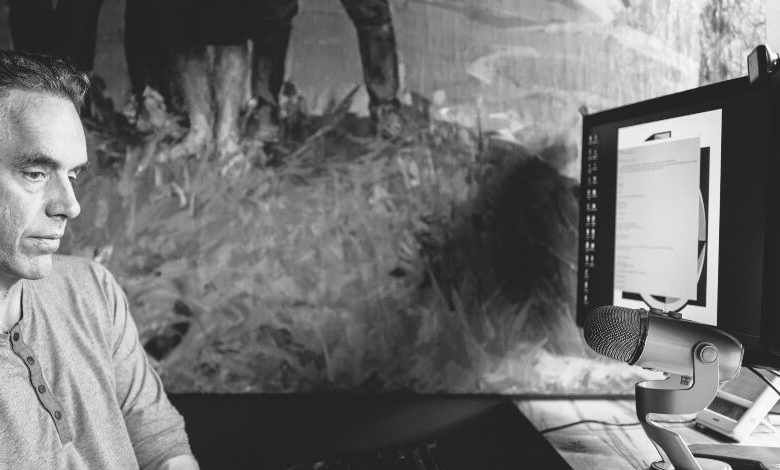 Jordan Peterson is getting his closeup … but not without a fight.
Peterson, a charter member of the Intellectual Dark Web, is the focus of a new documentary available Oct. 29 via on-demand services. "The Rise of Jordan Peterson" tracks the Canadian professor's journey as he challenges politically correct group think across North America. He inspires many, while driving a smaller but more vocal contingent to fits of rage.
The Rise Of Jordan Peterson - Official Documentary Trailer
HiT reached out to the filmmakers behind the movie – producer Maziar Ghaderi and director Patricia Marcoccia – to learn more about the project. They share why a Toronto theater scrapped plans to show it and what even hardcore Peterson followers will learn from their documentary.
HiT: How did your team initially connect with Jordan Peterson?
Patricia Marcoccia: I was familiar with Jordan's work for many years, as I studied psychology for my undergrad at McMaster University and came across his book "Maps of Meaning" 10-15 years ago. My interest in his work on the psychology of meaning, as well as an intuition that there as an interesting personal story behind his work, motivated me to approach Jordan in spring 2015 about making a film.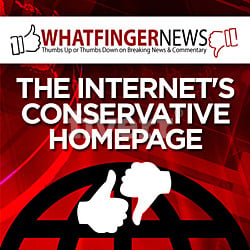 This was around the time when he was adding a third story to his home, the design of which is inspired by an Indigenous longhouse and filled with artwork by his good friend, Kwakwaka'wakw carver Charles Joseph.
RELATED: 9 Comics Who Rebelled Against the PC Police
I was was 1.5 years into creating a film ("Mixala," pronounced meh-khala in Kwakwala) about their friendship and how Charles' family adopted Jordan and the two became brothers, before things took a drastic turn.
Then Jordan released the Professor Against Political Correctness videos in fall 2016, which we had no idea about, and everything changed.
Jordan Peterson debate on the gender pay gap, campus protests and postmodernism
We decided we needed to switch gears and put the initial film idea on hold. It had transformed into a completely different story, and there wasn't room to properly tell both in one film.
We intend on going back to complete "Mixala," though.
HiT: What element of his persona intrigued you the most, and did that help shape the film's narrative?
Marcoccia: At first what drew me in was Peterson's work. His lectures on the nature of evil. His contemplation of ethics and the necessity of virtue. His discussions about meaning and psychology.
And in the introduction to his book, "Maps of Meaning," Jordan talks about being paralyzed by nightmares about the end of the world and the urgency with which he felt he had to grapple with understanding evil. It intrigued me and I felt for a long time that there was something there I needed to pursue.
Maziar Ghaderi: Upon meeting and getting to know Peterson, we were struck by his openness, honesty and general interest in others and their problems and character.
HiT: Did Peterson have any creative input on the film?
Ghaderi: None. It was always understood that it was independent, and he was very respectful of this and the creative process.
HiT: The film's subject gets copious media coverage. What aspect of him do you think audiences will be surprised by after seeing the film?
Ghaderi: Our film undoubtedly reveals a new side of things.
Patricia was there filming as Jordan walked out into the free speech rally at U of T in fall 2016, videos of which went viral. The film lets you sit with Jordan and Tammy [Peterson, his wife] having breakfast in the middle of a tumultuous period of time in their lives. You see footage of Jordan from 2015, when he was in many ways a different person and even looked very different because it was before he made dietary changes.
Overall the film takes you on a journey to intimately witness the transformation of Jordan from beloved, but obscure university professor to worldwide mentor of millions.
Auckland Clip 3: The Dawning of the Moral Sense
Truthfully though, the film contains scenes that either wing of the political aisle will shuffle in their seats to. I think people aren't used to non-ideological films/art that respects audiences by not telling them what to think.
Man, I miss the '90s!
HiT: Can you break down what happened at the Toronto theater where the film was originally slated to appear?
Marcoccia: Over the last few months we have been reaching out to mainstream and arthouse cinemas in key cities across North America. In many cases, we encountered challenges simply because of the subject matter being Jordan Peterson.
Some cinemas got stuck in internal debates. Others told us outright that they thought the film was interesting and fair, but that they couldn't in good conscience contribute to the "cult of personality around Peterson" in any way.
RELATED: Dennis Miller Says the PC Police Would Arrest Sam Kinison Today
Another major theatre told us that "nuanced films don't sell," and the most publicized case was the cancellation of a week-long theatrical run that was already agreed upon at Carlton cinema in Toronto, because apparently one or more staff complained about the film even though they most likely hadn't watched it.
This placed the cinema in a difficult position and they decided to cancel the run. They were very apologetic about this. There was a mix of telephone and e-mail communications about this with our booking manager. We are not comfortable sharing any of the email communications out of respect and privacy to the theatre.
Jordan Peterson Film CANCELED By Theater After One Staffer Complained
Because of all of this, we decided to focus on a cinema-on-demand theatrical strategy, meaning that we're using platforms that enable people to request film screenings in their city. If 40 percent of tickets are sold, then the screenings take place (otherwise people are refunded).
This places the decision-making into the hands of people who want to see the film rather than cinema curators. It's a lot of work for us to spread the word out about the screenings though. We're working with Demand Films in Canada, the UK, Ireland and Germany, Gathr in the U.S. and Fanforce in Australia and New Zealand.
HiT: You're working with Gravitas Ventures on the movie's U.S. distribution via theaters and VOD. Have you encountered any difficulties above and beyond what many indie films experience in reaching U.S. audiences?
Ghaderi: Nope. They've been solid. The difficulties have all been regarding theatrical screenings, and also with some international broadcasters, even though CBC, the Canadian broadcaster which is quite left-leaning, broadcast a version of the film last year.
---
You can pre-order "The Rise of Jordan Peterson" on iTunes now.