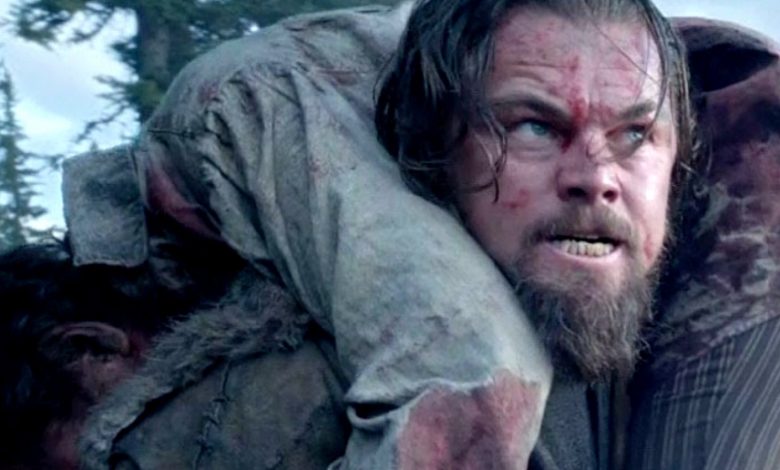 Director Alejandro G.Inarritu ("BIrdman") delivers the kind of visceral storytelling found in your average "Furious" sequel. Only "The Revenant" doesn't make you wince from its dialogue or logic-impaired stunts.
It's never pretty or predictable.
Leonardo DiCaprio plays a guide trying to live long enough to exact some revenge. It's hardly a typical Oscar-bait performance. Consider it a two-plus hour endurance test. Too often that proves true for the audience as well, but the story rebounds for a gritty, satisfying coda.
The Revenant | Official Trailer [HD] | 20th Century FOX
DiCaprio plays explorer Hugh Glass, a man hired to help a fur trapping crew in the early 1800s. They're attacked by Native Americans in the film's opening sequence, which unfolds with the same level of shock seen in "Saving Private Ryan's" Omaha Beach battle.
Glass survives but soon meets a more formidable enemy. A bear beats him to within a millimeter of his life, forcing his hunting team to leave him for dead. Only Glass's son and a cagey trapper named John Fitzgerald (Tom Hardy) stay behind. They expect Glass' final breath any moment.
Only Glass suddenly has a compelling reason to will himself back to health.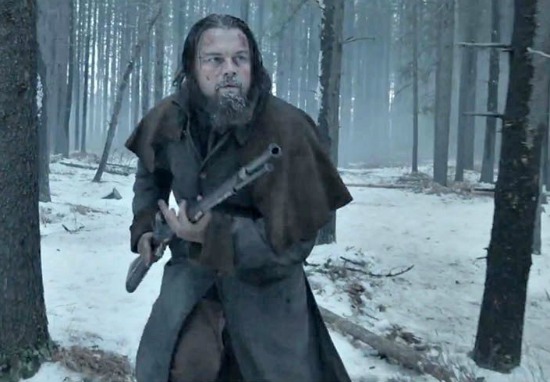 At 41, DiCaprio is at a point in his career when Oscar voters want an excuse, any excuse, to hand him a trophy. Did he make the case in "The Revenant?" He barely speaks through much of the movie, pushing his body through a formidable array of obstacles.
There's nary a forced moment here, and his devotion to his son glimmers from beneath the muck and mayhem.
He's aided by intense performances around him, particularly Hardy's wily hunter. Hardy grants his character a warped nobility that renders him even more intriguing. It's another bravura turn from the inconsistent actor. As good as he was in this year's "Legend" he was just as invisible in the unjustly lauded "Mad Max: Fury Road."
ALSO CHECK OUT: The Real Takeaway from 'The Revenant's' Bear Scene
The film's gore quotient might make audiences and Oscar voters alike clutch their pearls. Arrows meet skulls. Knives sink into flesh. Mounds of snow turn red from blood. That majestic score by Bryce Dessner, Carsten Nicolai and Ryuichi Sakamoto might give the movie an epic sheen, but at any moment there's bound to be blood spraying across the frame.
Based on Michael Punke's book of the same name, "The Revenant" may be best remembered for the bear attack sequence. That's both understandable and a shame.
The scene astounds at a time when we think we've seen everything possible on the big screen. Maybe, given a frame by frame treatment, we'll spot a seam a flaw on home video. At first blush it's perfect. And perfectly frightening.
By the film's second act we could use another adrenaline boost. Audiences already woozy from what they've witnessed are left to process a survival story that skimps on character and context. DiCaprio may be suffering for our entertainment, but it feels like he's doing so for his own personal development.
The film's final moments return the story to the same ground Inarritu once plowed so forcefully. Once again, "The Revenant" is unlike any other awards season film, a gutsy tribute to man's ability to overcome the odds when it matters the most.
DID YOU KNOW: Author Michael Punke would love to talk about the film version of his book 'The Revenant." Only he's the Deputy United States Trade Representative and U.S. Ambassador to the World Trade Organization in Geneva, Switzerland, and he's not allowed to speak to reporters.