Industry News
Opinion
Media Bias
Reporters Rush to Save 'Wonder Woman 1984' from Itself
Media outlets won't accept reality, so they're creating their own to save the sequel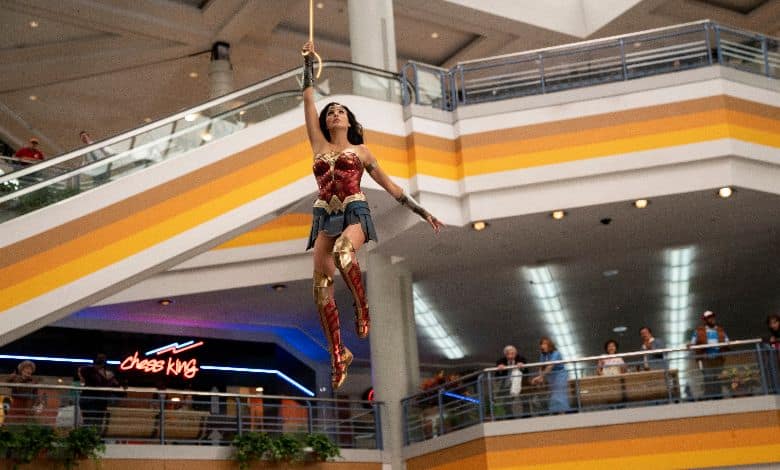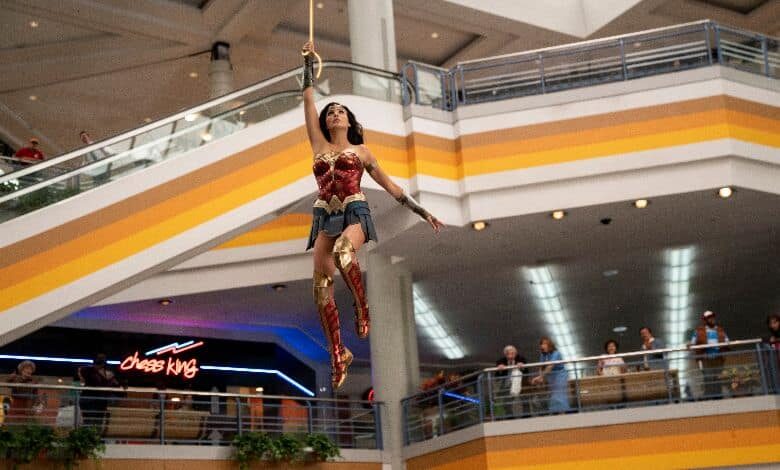 The truth has a stubborn way of sneaking out.
That happens with too many blockbusters in waiting. The "first reactions" from pre-approved sources and easily pleased critics are often glowing, and then real people start weighing in.
That's when it gets ugly.
We're seeing this play out with "Wonder Woman 1984," the pandemic-delayed sequel to the 2017 smash. The early Rotten Tomatoes rating for the film, once again directed by Patty Jenkins, sat in the high 80s.
Impressive.
Wonder Woman 1984 - Official Main Trailer
The more critics saw the film, though, the more that number dropped. Today, it stands at a mediocre 60 percent "fresh," a far cry from that initial reception.
That's only part of the problem for the duly maligned sequel.
The movie's box office fortunes are sinking, too. The film opened weakly in China, the world's most important market, and it dropped precipitously from there. The same is happening stateside.
RELATED: Here's Where You've Seen Wonder Woman Before
The movie's tepid $16.7 opening, partly explained away by the pandemic and the simultaneous HBO Max availability, gave way to a whopping 67 percent drop over the weekend. Massive blockbusters occasionally drop 50-60 percent on week two, mostly because so many fans rushed out to see it on opening night.
A movie that limped to the finish line like "WW84" needed a far better hold, and it didn't happen.
Even worse?
The film had no new competition over the weekend, and other titles fare far better.
Despite the awful New Year's weekend, many pics respecting some sort of theatrical window saw weekend-to-weekend gains in their grosses from the previous Christmas 3-day, i.e. Monster Hunter, Fatale, Croods 2, Pinocchio, War With Grandpa, Come Play, or decent holds, i.e. Promising Young Woman and News of the World. Also, showing that some moviegoing habits haven't changed even with fewer people going, Saturday's daily box office business for most of the top 10 films was, on average, +11% over Friday.
Enter the media, which routinely rallies to save feminist films. Veteran critic Richard Roeper noted critics graded the female "Ghostbusters" film on a curve.
More recently, consider the spinning that went on after DC's "Birds of Prey" underwhelmed at the box office early last year. Film scribes spun the results to distract from the inconvenient truths.
They're still doing just that, going so far as to hail the movie's egg sandwich.
Really.
Best of 2020 (Behind the Scenes): How an egg sandwich became Birds of Prey's breakout star
Birds of Prey Writer Discusses Harley's Beloved Egg Sandwich
Hell yes, we want the recipe for Harley Quinn's glorious Birds Of Prey egg sandwich
So it's not a shock to see Screen Rant sic a writer on Rotten Tomatoes for daring to accurately reflect the critical reaction to "WW84." The liberal geek site shredded the review aggregator for lacking nuance, an angle that could have been written about almost any movie over the past decade.
So why did it run just now?
Rotten Tomatoes' numerical rating is not an average review score as the percent indicator may suggest, but it's a measurement of consensus. Every review, whether it's a middle of the road review, an extreme positive, or an extreme negative, is converted into a simple thumbs up or thumbs down, and the final percentage indicator only specifies what percent of reviewers gave it a positive score to any degree. As a result, the Tomatometer disproportionately benefits safe, middle-of-the-road movies and penalizes polarizing movies that have a lot of rave reviews but a handful of detractors.
One of the maddening aspects of woke scolds is how they expect every new release to perfectly capture every aspect of a given culture, subculture or group. That creates undue and unnecessary pressure on the creators of said projects.
The Mary Sue – the wokest of the woke sites – now says we shouldn't use that barometer against "WW84." Plus, the site argues releasing "WW84" now was a no-win scenario.
…it was inevitable that reactions would range from people being so happy to see a new superhero movie that they would have loved it pretty much no matter what to people having sky-high expectations that would have been impossible to meet no matter what.
Pure defense mode.
It's worth noting that little of this happened when "Wonder Woman" hit theaters in 2017. Why? It's a smart, funny film that captures the character to near perfection.
The next example of reporters running protection for "WW84" feels more nefarious.
NME misconstrues a conversation between Jenkins and podcaster Marc Maron to make it sound like Warner Bros. didn't give Jenkins creative control over the sequel.
AKA – the shoddy sequel wasn't her fault.
"They wanted to hire me like a beard," she told Maron. "They wanted me to walk around on set as a woman, but it was their story and their vision."
She wasn't talking about "WW84," though. She meant how the industry in general viewed her and her skill set following her breakout success with "Monster."
Later, Jenkins does suggest some initial disagreements she had with Warner Bros. over the DC character, an IP with massive potential, but she said the conversation eventually circled back to her and her vision.
"Do you want to do it your way, and boom, I just went and made the movie," she recalls of the producers finally giving her the green light to make what would become the 2017 sensation.
Now, compare that to the NME headline for the discussion:
Patty Jenkins details "internal war" with Warner Bros over 'Wonder Woman 1984'
Spin, spin spin. "WW84" is a disappointing sequel with lackluster receipts. Outlets that convince readers otherwise aren't telling the whole story … or the truth.
UPDATE: Jenkins blew the whistle on erroneous reporting tied to her Maron podcast chat, citing The New York Post which apparently ran with the NME story.