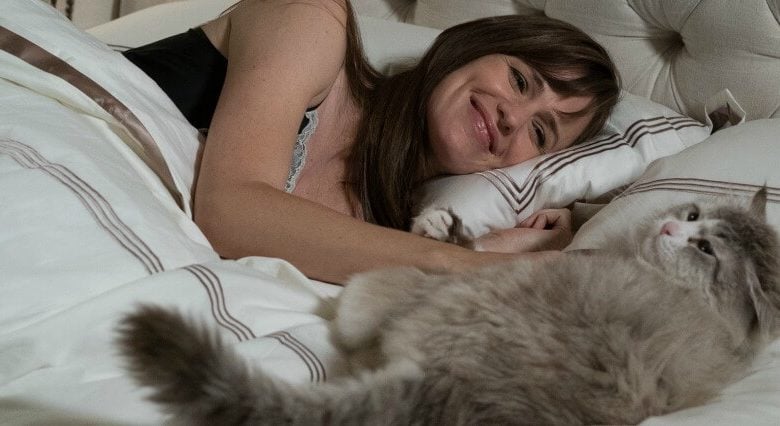 The Golden Raspberry Awards were once the high water mark for those who love truly terrible films.
For decades, The Razzies ran counter to the elitist Oscars. Skewering stars and reveling in horrid cinema, Razzies style, proved irresistible.
That acerbic glee has been on the decline for some time. Many writers, including myself, have spent the past few years detailing the fall of this once-fun exercise.
In 2017 founder John Wilson has shown this fruit is now spoiling on the ground.
Nine Lives TRAILER 2 (2016) - Kevin Spacey, Christopher Walken Movie HD
Last year gave us "Nine Lives," a legendarily inept title that will be referenced for years to come.
Another dud, the cement-headed actioner "London Has Fallen," came loaded with unintentional laughs. These are the kind of films bad movie lovers crave … and Razzie voters love to skewer.
Not anymore.
"Nine Lives" received no Razzie nominations. Zero!
That's scandalous. There's no justification for that level of oversight. Further, "LHF" received its lone nomination in the Worst Actor category for star Gerard Butler's performance.
Partisan Politics, Again
Another frequent Razzie complaint has been the politicization of an enterprise that should be a lark.
In 2005 the Razzies handed out trophies to President George Bush, Donald Rumsfeld, and Britney Spears for appearing in the Michael Moore documentary "Fahrenheit 9/11". Years later, Gov. Sarah Palin snared a Razzie nomination for "playing" herself in "The Undefeated."
This year revealed more virtue signaling over bad movie recognition.
37th Razzie Award Winners Announcement
Razzie categories got bumped from five nominations to six. Why?
The expansion apparently let Wilson spot-weld the Dinesh D'Souza documentary "Hillary's America: The Secret History of the Democratic Party" onto each category. The film, which earned an impressive $13 million, earned nods in five categories.
That made it the "most nominated documentary film in the awards' history," we were told. And to this I say, "Garbage."
For the Love of Bad Movies
My outrage has nothing to do with political feelings getting hurt. It's offensive to me as a bad movie fan. This political posturing robs nominations from titles actually deserving of the "honor." In order to make a statement movies that should be recognized get shut out.
When you give Bush, Palin and D'Souza "acting" dishonors for being themselves you omit truly bad performances.
FAST FACT: The first Razzies celebration in 1981 chose "Can't Stop the Music" as the year's worst film.
The biggest crime is how manipulated this entire stunt appears. In conservative or political circles you will find relatively few folks who saw "Hillary's America." It's impossible to sell me on the notion that so many bad movie fans demanded its inclusion on the annual Razzies list.
It's certainly doesn't deserve to take a slot better used by "Nine Lives."
If that's truly the case, and more deserving films of this nature cannotfind proper recognition, this bad movie bush is no longer bearing fruit. It's why we should uproot this dormant shrub and toss it in the compost heap.
---
Brad Slager is a freelance contributor to The Federalist and RedState.com.