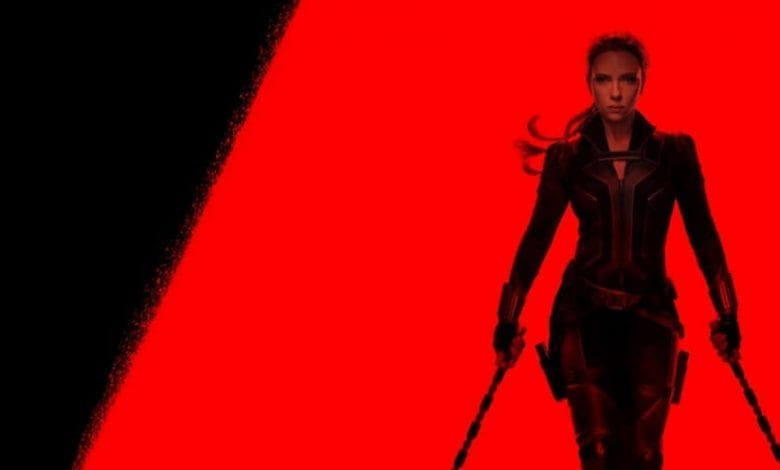 Critics call New Year's Eve "amateur night," and with good reason.
The holiday coaxes even casual drinkers to greet Baby New Year with a slurry, "huzzah!"
The dawn of a new year also inspires amateur psychics to look ahead to the next 12 months. And HiT is no different.
In that spirit, let's predict what we'll see in the entertainment world in 2020 – and how the presidential campaign will impact Hollywood, Inc.
'Black Widow' Won't Scold Us
One of 2020's sure-fire hits is the standalone "Black Widow" movie. We've already seen Scarlett Johansson's character in several Marvel movies. Now, she's front and center, and it's about time. Audiences will be eager to see what's been hinted at in those MCU films.
Johansson will do the rest.
Marvel Studios' Black Widow - Official Teaser Trailer
She's a very convincing action hero and one of our best actresses. Just watch "Marriage Story" in case you had any doubts on the latter front.
All of the above means the studio won't need any woke campaign blather to boost our interest. No finger wagging, no guilt trips like the current campaign to make men bow down to "Little Women."
Why?
We're already eager to see "Black Widow." The marketing team, akin to the folks behind the "Wonder Woman" rollout, will let the movie speak for itself.
Some Critics Will Punish 'Ghostbusters: Afterlife'
The culture war fight over "Ghostbusters" isn't over. Most movie scribes will greet the fourth film in the series, directed by Jason Reitman, with open arms. That's assuming it delivers on that deft sci-fi-/comedy blend perfected in the 1984 original.
GHOSTBUSTERS: AFTERLIFE - Official Trailer (HD)
A few won't forget how the all-female "Ghostbusters" crashed and burned in 2016, and how Sony is essentially ignoring its existence. Any chance to mock the new movie, or suggest its existence is a victory for "misogynist" film trolls, will be taken.
The Oscars Will Go Host-Free … Again
There's been no formal announcement, but this is another safe bet for 2020. The Oscar ratings weren't a disaster last year, even if they were a far cry from the show's glory days. That told the event's producers it can save a few shekels and avoid any vetting controversies from picking the "wrong"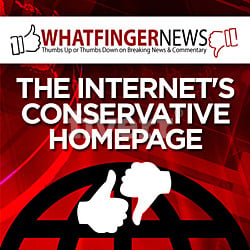 comedian.
Yes, Cancel Culture isn't going away in 2020.
Hollywood Will Embarrass Itself on the Campaign Trail
Celebrity PSAs. Social media meltdowns. Frenzied concert speeches. Expect a repeat of the 2016 presidential campaign … on steroids.
And, as before, the press will amplify every last syllable even if it costs some stars at the box office.
Socialism Puts Celebs in Awkward Corner
Chances are the Democrats will anoint a far-left presidential candidate in 2020. Even if former Vice President Joe Biden, a moderate on paper only, rises to the top he'll have to speak fluent progressive. He's well on his way, given his recent statements.
Biden suggests fossil fuel executives should be jailed
That won't stop some of Hollywood's richest stars from torching capitalism. It will fall on deaf ears for Americans weaned on US Weekly profiles of the rich and famous. "They're Just Like Us …" except they trash the system that made them uncommonly wealthy.
More Stars Will Ignore the PC Police
A funny thing happened at the tail end of 2019. Social Justice Warriors targeted British superstars Ricky Gervais and author J.K. Rowling. Both refused to apologize for comments deemed "transphobic." It's no surprise Gervais, who delights in offending complete strangers, stood his ground.
JK Rowling Gets Cancelled For Saying Gender Is Real
Rowling, a reliably woke presence, shockingly refused to go on a GLAAD-orchestrated Apology Tour.
Gervais didn't lose his Jan. 5 Golden Globes gig. Rowling hasn't been officially canceled in any discernible way.
Those high-profile examples, on top of the tough talk served up by Dave Chappelle and Bill Burr a few months back, will stiffen the spine of a few wavering stars.
Streaming Price Showdown
Netflix. Hulu. Disney Plus. Apple TV. HBO Max. Traditional cable and satellite companies aren't the only ones sweating the new competition. The battle for streaming eyeballs will intensify in 2020, forcing companies to shrink their monthly fees, where possible.
That won't affect Disney Plus, currently priced at a very low $6.99/month. Netflix, though, which keeps rising its rates, may offer some discounts in 2020. The same should hold true for Apple TV, which offers a fraction of the content shared by its competitors.
Kathleen Kennedy Keeps Hold of Star Wars, Inc.
By most measures the woman behind Disney's "Star Wars" brand should be seeking a new gig. The franchise isn't as robust as the day George Lucas handed it over for a cool $4 billion.
The three main "Star Wars" movies under her tenure featured diminishing ticket sales. "Solo: A Star Wars Movie" underwhelmed at the box office, big time. Even the "Star Wars" theme part attractions disappointed their respective bean counters.
Here's an inside look at Disney's new Star Wars theme park — Galaxy's Edge
Still, Team Disney is reticent to fire such a high-profile female executive in the #MeToo era, and the near-universal love for "The Mandalorian" bought Kennedy some time.
Michael Moore's October Surprise
The far-left filmmaker's clout isn't what it used to be, witness the sorry box office figures for 2018's "Fahrenheit 11/9." Still, Moore continues to weigh in on the political scene, scoring huge media attention with every utterance.
Come October, Moore will unveil a new film, TV project or play designed to make President Trump a one-term leader. No matter the November 3 results, the chances of Moore making even a microscopic impact will be nil.
'Maverick' Will Flop
The '80s never really went away, thanks to shows like "Stranger Things," "The Goldbergs" and "Red Oaks." Still, not all '80s retreads are bankable in the 21st century. Just ask Arnold Schwarzenneger, the '80s mainstay whose can't coax audiences to see new "Terminator" films now.
The same holds true for Sylvester Stallone. His "Rambo: Last Blood" feature disappointed at the box office earlier this year.
Top Gun: Maverick (2022) – New Trailer - Paramount Pictures
It's why the notion of a "Top Gun" sequel should scare Hollywood. Sure, star Tom Cruise looks hale and hearty at 57. The nostalgia factor set to power "Top Gun: Maverick's" box office may be fleeting. Modern film fans would rather see him in a new "Mission: Impossible" film.
The Silence Continues…
The Hollywood community, with precious few exceptions, will stay silent on the free speech front. They'll (mostly) abide by Cancel Culture rules, ignore conservatives shunned on campuses nationwide and avoid jokes that could cause a hashtag blowback.