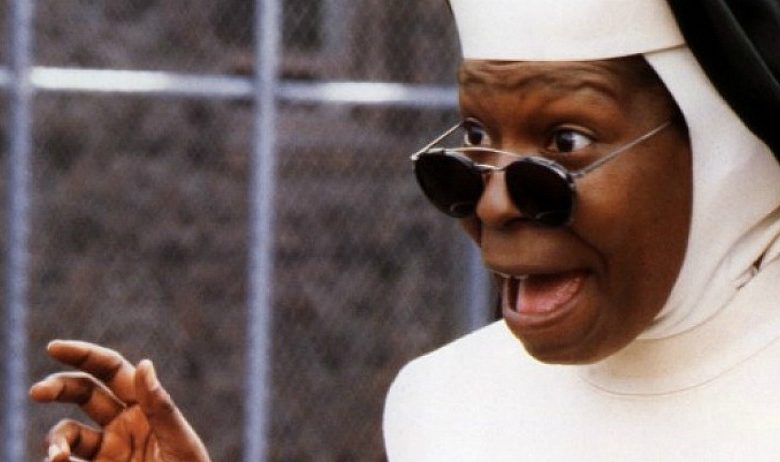 When I woke up, my thoughts regarding the imaginary film were so thorough, I immediately typed the constructive criticism I had developed during the dream. Looking at those notes, I wondered if my review was as predictable as the film itself would likely have been.
Does my critique of this make believe sequel have more to say about me or how movies have become depressingly familiar?
The culprit for the dream must have been an imdb.com search made the day before, when I perused "Sister Act" star Whoopi Goldberg's filmography. Otherwise, I don't know why I was dreaming of the third installment of Disney's habit-attired musicals. For the morbidly curious, here is my assessment of a sequel that hasn't been made … yet.
"Sister Act 3" review by Barry Wurst II
The "Sister Act" phenomenon passed me by the first time. I was among the last to see the just-okay original, which was a surprise blockbuster in 1992. "Sister Act 2: Back in the Habit" is a favorite of my wife's that we sat through once (the videocassette of it now lives forever in a box).
The last time I was in New York, I managed to miss "Sister Act: The Musical" on Broadway. Now, years later after the first film, "Sister Act" has become a trilogy.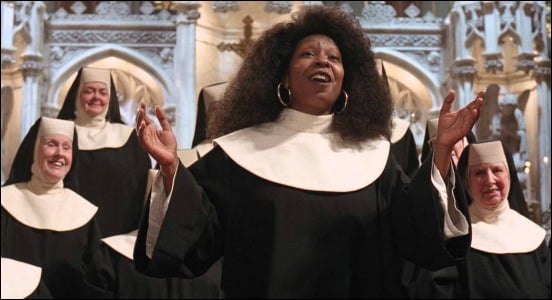 Sister Delores (Goldberg) and Mother Superior (Maggie Smith) find the nunnery falling on hard times. A mysterious benefactor has come to the rescue and bailed them out … at first. In an odd twist, the benefactor changes his mind. The nuns' financial hardships return in full.
Well, wouldn't you know it, there's a new nun named Sister Ignatius who has mastered "the art of pretending to be someone you're not." The nuns hatch a plan in which their newest member dresses up as a businesswoman and cons the benefactor into paying for everything, from the phone bills to the hedge trimmer. By the way, Ignatius is played by Meryl Streep, in an overly cute bit of stunt casting.
RELATED: Pop Culture Confessions: Here Lies Philip K. Dick
Goldberg looks tired but committed in her third go-round as Sister Mary Kate. Smith also seems both willing to give it her best and stay barely awake. It would have helped things a great deal if the mysterious benefactor were played by a major star and not an unknown.
Then there's Streep, looking youthful and offering a reliably playful turn. Like late-career De Niro, she's teasing her image as an acting icon, but Streep's performance won't result in her 125th Oscar nomination.
'Sister Act' in Name Only?
The songs are refreshingly quiet, which may bother die hard "Sister Act' fans. Goldberg never teaches anyone how to sing or leads a choir (her scenes mostly find her behind a desk) and all of the music numbers are in the background. Even the end credits have a somber variation of the first movie's "Joyful Joyful" number.
It's one thing for comic book movies to get "dark and edgy," but it's a surprise to see the same thing happen to Goldberg's unlikely franchise.
Nothing here matches the opportunity the last film gave us to see Lauryn Hill and Jennifer Love Hewitt in the same movie. The new film's music is so moody and downbeat, it seems as though the filmmakers were seeking Adele's audience. In fact, why isn't Adele in this?
For that matter, it would have helped if Bette Midler, who the first movie was originally intended for, could have appeared to spruce things up. It doesn't have much to say about singing, acting or Catholicism in general.
The second movie was called "Sister Act 2: Back in the Habit." This one is just "Sister Act 3." The title sums up the end result: they put the effort into making the movie but weren't imaginative enough to give it more than required. I suggest "Sister Act 3: Nun of it Matters." Two and a half stars.