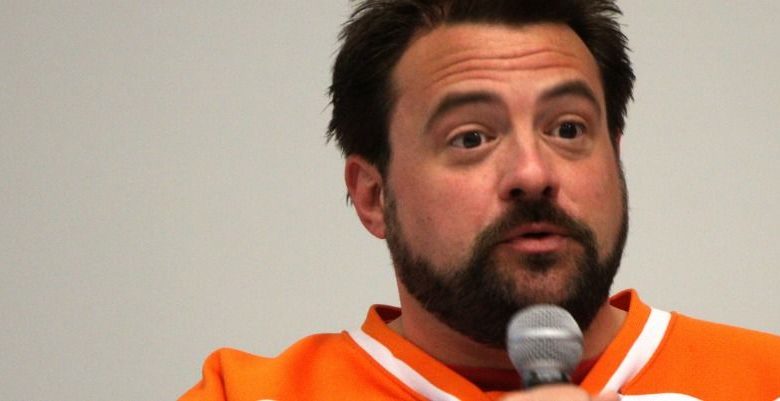 However, the truth cannot be denied: I am a Kevin Smith fan.
Smith is a divisive filmmaker, no doubt. His comments about certain films and critics have earned him negative marks with some bloggers and reviewers.
However, the man himself has managed to become a positive, inspirational voice in recent years. Using podcasts and Q&As as his primary outlet, Smith has encouraged artists everywhere and modestly jabbed his own shortcomings as a filmmaker.
I would never argue Smith is the greatest writer or director alive. He is, no doubt, a highly underrated one. His early work explains his loyal and large fan base. Films like "Clerks" and "Chasing Amy" directly tapped emotions young people, especially men, go through. They were about relationships, accepting one's own shortcomings, working dead-end jobs and growing up.
Chasing Amy | Official Trailer (HD) – Ben Affleck, Joey Lauren Adams, Jason Lee | MIRAMAX
Since those films, Smith has talked and talked and talked. All the while, he created a following that appreciates his honesty and flag waving for fellow artists. While I'm not sold on everything Smith does, there's no doubt I'll make arguments for the man and his work in the face of those not sold on him any day.
There. Now that's it's been acknowledged I'm a Smith supporter who finds meaning in his work, let's get into the story.
I recently decided to make a small vacation out seeing Smith on stage for the first time.
Besides catching Smith's "Yoga Hosers" and the following Q&A, I made the trek to Jay and Silent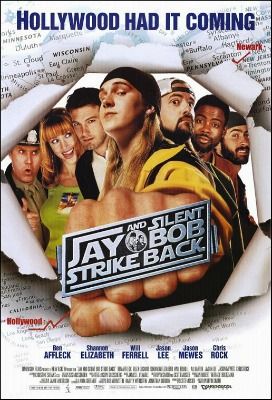 Bob's Secret Stash (where AMC's "Comic Book Men" is filmed) and Quick Stop Groceries (the location where Smith both worked and filmed the original "Clerks").
Making the seven-hour drive with my partner, we arrived in Red Bank, N.J. – home to so many of Smith's early View Askew movies. After dinner and a night of rest, we dropped by the Quick Stop – the soul-sucking establishment where Dante and Randal manned the counter and dealt with Generation X woes.
What's most surprising about the Quick Stop is that it's, well, the Quick Stop. Perhaps I was expecting something more than a convenience store as someone who'd seen the place photographed on the big screen.
Its only physical relationship to Smith is a faded "Clerks II" poster outside and a Jay and Silent Bob sticker on the register.
The inside looks unchanged from the black and white "Clerks." I'll admit to getting excited seeing the spot where Dante and Randal traded blows. It's a small store with a wonderfully recognizable sign out front, and an abandoned limb to its side. "Clerks" fans know the empty storefront for rent was once home to RST Video.
Clerks Official Trailer #1 - (1994) HD
After taking in the odd and wonderful Quick Stop, we made our way to Broad Street where the famous Jay and Silent Bob's Secret Stash sits. Smith's comic book store is home to many Smith-owned podcasts like "Tell 'em Steve-Dave" and "I Sell Comics."
As a fan of both "Comic Book Men" and the "Tell 'em Steve-Dave" podcast, hosted by the "Comic Book Men's" Bryan Johnson and Walt Flanagan, I was excited to see inside the comic book mecca. After we'd read a few bad reviews online of the store however, particularly focusing on the supposed rudeness of everyone inside, I found myself ready to be disappointed on some level.
No such thing happened.
Super Patrol: Talked About Scene: Episode 513: Comic Book Men: Hometown Heroes
Walking in sporting a "Tell 'em Steve-Dave" shirt, "Comic Book Men's" Mike Zapcic immediately hit me with a "nice shirt!" shout out. After touring and photographing the store (a cool visit for any comic or Smith fan), we made our way to the counter to check out.
Before I could leave, in walked Johnson. Now, I've interviewed Hollywood professionals and people I'm a fan of before. I've even made small treks in the past to meet people like "Fight Club" author Chuck Palahniuk. I was never more than a little nervous. I was always easy going about the endeavors, professional or personal.
RELATED: HiT Blu-ray Review: 'Tusk'
However, seeing a man I listen to for a few hours every week and whose comics and films I've enjoyed ("Cryptozoic Man," "Vulgar") left me feeling timid.
How could I be nervous? He was just a guy. After he made his way to the back of the store, we checked out with our items.
Zapcic was friendly again, sharing laughs and conversation about where we were from. Not wanting to ruin a good thing, I was ready to leave. However, my partner, knowing what a big "Steve-Dave" and "Vulgar" fan I was, pushed me to the back of the store for a picture.
I felt ridiculous.
Perhaps it had something to do with the intimacy of his podcast. Johnson has helped many listeners by openly talking about depression and his own personal and professional struggles. Maybe it was recognizing him from five seasons of television. Maybe it had something to do with his weird, but lovable cult film "Vulgar."
Or maybe it had to do with simply being a fan. It's okay to just be a fan sometimes. Feeling awkward and ready to be turned down, I walked up to the bearded podcaster/director.
"Bryan, I don't want to be a pain in the ass, but could I get a picture?" He turned and acted surprised. "Not a pain at all. Of course," he said.
"Thanks a lot, and thanks for coming by," he said shaking my hand. I walked away smiling, more of a fan than ever before. And I'm probably not alone.
~ @mingchen37
Don't discount the power of my signs. They guarantee Arnold Palmers, blueberries & bewitching ladies. pic.twitter.com/KQZi862dxm

— Bryan Johnson (@TellEmSteveDave) August 4, 2016
We are all fans of someone or something. Art is special in that it can connect to us in a very intimate way, almost the same as people can.
That's why we are so drawn to certain work. I've certainly felt that way with some of Smith's films and with Johnson's show.
If you are a fan of something or someone, embrace it. Make the most of it. Turn it into something practical. Let it inspire bits of your life, whether it's in creation or experiences. This fan made a trip, and it only grew my fandom.
Perhaps I should have kept my "professional" hat on through the trek, but sometimes you just want to be a fan.
Photo credit: Gage Skidmore via Foter.com / CC BY-SA