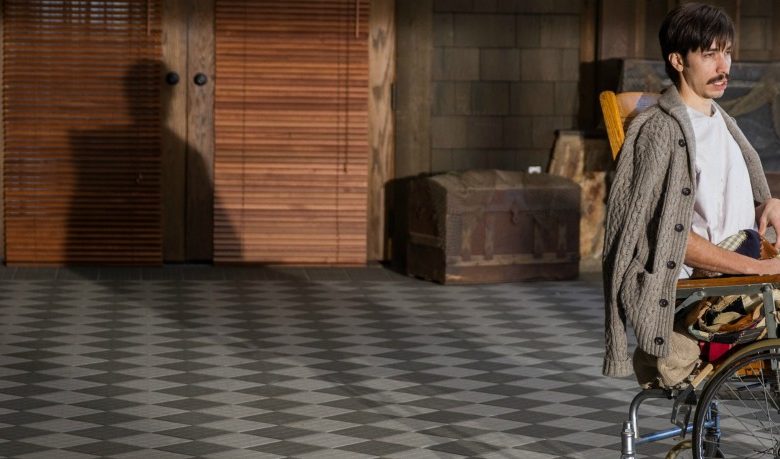 The "Clerks" director's latest lacks Silent Bob, chronic underachievers or sexually ambiguous leads.
The film, available on Blu-ray Dec. 30, finds Smith stretching so far beyond his comfort zone you'll want to lend him a compass, a map and some trail mix to find his way back. Or, perhaps you like the new, marginally improved auteur eager to avoid pop culture musings at all costs. Either way, "Tusk" represents a bracing vision sure to haunt home viewers.
Tusk Official Comic-Con Trailer (2014) - Kevin Smith Horror Comedy HD
Kevin Long stars as Wallace, an obnoxious podcaster eager for fresh material. He travels to Canada for what appears to be a can't-miss story, but when that fizzles he stumbles onto something even better. An obscure ad seeks a companion to live, rent free, in big old house with one catch – said companion must dress up as a walrus for a short spell each day.
Intrigued, Wallace visits the home in question, and that's when he meets Howard Howe (Michael Parks), an old man with an unhealthy affection for walruses.
What happens next isn't so surprising if you've seen the trailer or can do the horror movie math.
The film's dark humor would have worked better if Smith weren't trying so hard. Canadian-based jokes, wacky cops, a makeup-laden Johnny Depp in a critical role late in the project … there's some bleakly funny elements here without all that elbow grease.
Smith rushes the story's bread and butter moments, and suddenly the thinness of the project is exposed. And yet "Tusk" gets under our skin without reservation. It may hearken back to "Centipede" but it's its own beast, and those early sequences rattle us even if Wallace is an old-fashioned jerk ready for a comeuppance.
Parks is terrific, playing a batty old salt with one driving imperative. Side players Genesis Rodriguez and Haley Joel Osment add some texture even if their joined subplot feels contrived.
Long's work is purposely callow, a smart-aleck who gets what's coming to him and more. Is Smith riffing on a culture so easy to mock the less fortunate? Or is he just anxious to try out new material? Either way, "Tusk's" final emotional note leaves a mark not left by any previous Smith effort.
The copious Blu-ray extras, engineered to leave Smith devotees drooling, include the standard audio commentary but much, much more. The Smodcast that kicked off the project, two deleted scenes and many behind-the-scenes snippets featuring Smith co-conspirator Jason Mewes, Viewers can practically film their own version of "Tusk" following these guidelines, a notion that would tickle the Red Bank, N.J. native.
ALSO CHECK OUT: The 1973 TV movie "Sssssss" offers a similar, transformative tale, one that's equally creepy despite its low-fi effects.
DID YOU KNOW: The ad that inspired the film's story turned out to be a hoax, but that didn't dissuade Kevin Smith. The writer/director invited hoaxer Chris Parkinson to the film's premiere and even gave him an associate producer credit.