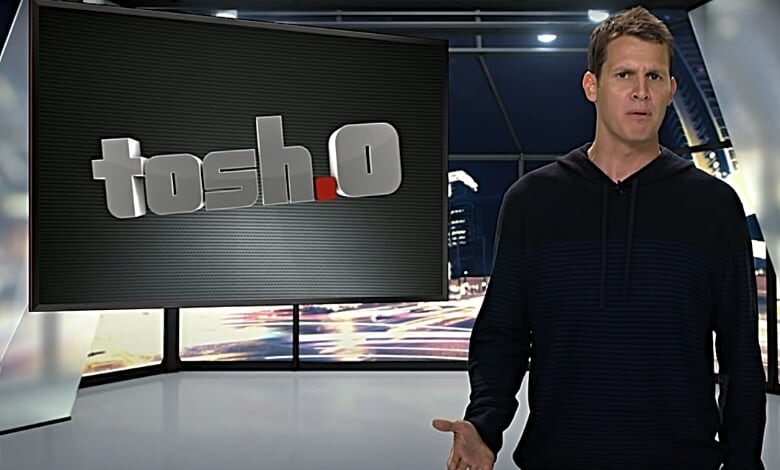 A little commercial break never hurt anyone.
What we see too often on broadcast stations, though, is a crush of advertising that makes TV watching a chore. We'll put up with a few spots in between an NFL touchdown or grand slam. Sitting through a two-hour movie overstuffed with ads can be brutal.
Enter Pluto TV.
The service, available via your phone, laptop or smart device, delivers a crush of existing and new content. Have a Roku, Apple TV, Chromecast or Amazon Fire TV? You're in luck, too. And, yes, it's commercial-based fare. Only the ad load isn't as cumbersome as some networks.
It's allowed some folks to cut the proverbial cord without feeling the loss of too much content. Pluto TV also introduces us to old friends, shows we haven't seen for years, if not decades.
Nostalgia never felt as good, or as necessary, as it does in 2020.
So where should you start on Pluto TV? You can dive right in but you might waste hours, and hours, of time. Why not follow the following seven-plus recommendations?
Tosh.0 (Channel 470)
The newer "Tosh.0" episodes aren't as fresh or funny as the classic installments. In fact, the show is getting a tad woke.
The former issue is understandable for most long-running shows. Does anyone think a new "Simpsons" episode can compare to the early years? Of course not. It makes discovering older "Tosh.0" episodes an unqualified treat.
The Dumbest World Record Attempts - Tosh.0
Just be warned. The comedy series pushes the boundaries of both good taste and TV-style ratings. You'll flinch before chasing your pre-teen out of the room, but boy, will you laugh.
Johnny Carson TV (514)
Remember late night comedy? It might seem like a million years ago, but at one time comedians told genuinely funny jokes right before bedtime. Sure, they'd poke fun at the president or the latest headlines. They weren't mean-spirited or cold. They settled for funny first and foremost.
Don Rickles Pranks Frank Sinatra | Carson Tonight Show
Not every joke landed, of course, but no one bounced back from a clunker quite like Carson, the undisputed king of late night TV. This channel is a trip back in time, a chance to watch stars trying to entertain us and a host unwilling to talk down to the audience.
Sigh.
Pluto TV 007 (50)
No, the super spy isn't a woke woman of color ready to emasculate our favorite British hero or a beloved franchise. It's Connery, Lazenby, Moore, Brosnan or Dalton, inhabiting film's most famous secret agent.
The series may be leaning toward the woke side with "No Time to Die," assuming we ever get the chance to see Daniel Craig's fifth and final 007 adventure. Why not luxuriate in the character's unspoiled days, when toxic masculinity saved the world instead of earning our hero a lecture.
Live Music Replay (855)
Concerts went the way of restaurant buffets thanks to the pandemic. That's coaxed some stars to perform virtual concerts while we hunker down at home. Others brought their sounds to drive-in theaters.
The next best option? Check out this eclectic channel and power up your TV's sound system. You may be surprised at what you see, and hear.
'80s Rewind (95)
There's a reason we've yet to grow tired of movies from the Reagan decade. The films featured so much '80s goodness, from the absurd fashions to the pre-grunge, post-disco music that camped out in our heads and never left.
The movies were all about emotion – big comedies, outrageous action and precious little hand wringing. Some of the yuks haven't aged well, but they were told sans apology. That feels so refreshing today, even forbidden.
NewsmaxTV (236), BlazeLive (238) and OAN Encore (242)
Fox News may be suffering from an identity crisis following its bungled election coverage. What better time to investigate three alternate approaches to conservative news?
Give all three right-leaning channels a try. See which blend of news and opinion suits you best. Who knows? Maybe one will rise up and challenge Fox News' cable news supremacy by the time the 2024 campaign heats up.
Shout! TV Factory (542)
You never know what to expect from Shout-style entertainment. It could be a cheesy but engaging thriller like "The Crush," or pure Velveeta in the form of "Ultraman."
The Crush (1993) - Clip: Just Friends (HD)
It's the ideal channel for our Comic-Con age, dishing up an array of genre-friendly fare sure to jog your memory banks.