Lists
11 Ways 'Better Off Dead' Is a Perfect '80s Film
Cusack's killer dark comedy captures the Reagan era ... perfectly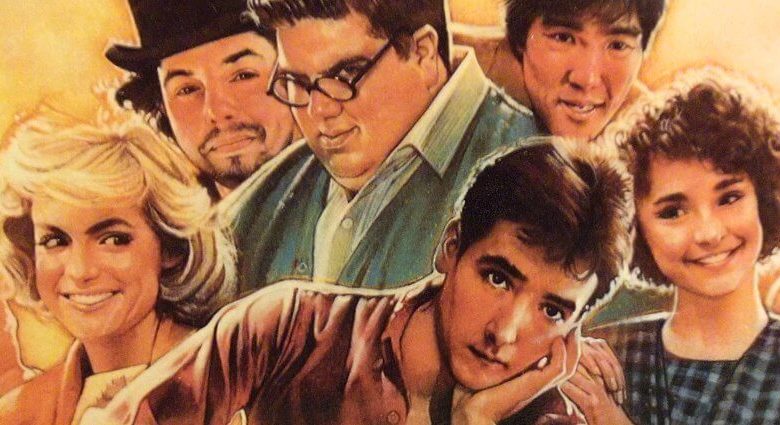 John Cusack reportedly hated his 1985 comedy "Better Off Dead" when he first saw the final cut.
Years later, the actor warmed up to the project. It didn't take audiences that long, though. The film earned a modest $10.3 million at the box office but quickly caught fire on home video. Today, it's an '80s film staple, a classic comedy chockablock with killer lines:
"Gee, I'm real sorry your mom blew up, Ricky."
"And dying when you're not really sick is really sick, you know. Really!"
"Now that's a real shame when folks be throwin' away a perfectly good white boy like that."
Writer/director "Savage" Steve Holland's romp is considered one of the decade's most beloved comedies, and for some very good reasons. It holds up beautifully, too. "Better Off Dead" deconstructs the teen comedy in ways that surprise even after repeat viewings.
And no, we don't want to ask out Beth.
It's also a totally '80s movie. Scene after scene reminds us of the decade, in both wonderful and cringe-worthy ways.
Let's count 'em up (11 in all)
…Starring a Young John Cusack
Few actors owned '80s comedy like Cusack. "The Sure Thing." "One Crazy Summer" (also by Holland). "Say Anything." "Sixteen Candles." "Hot Pursuit." Cusack still works regularly today, albeit mostly in straight to VOD titles. Back then, studios routinely sought him out to play the lovable Everyteen.
Oh, That Synth Soundtrack
It's inescapable. If you're watching an '80s comedy you're stuck with generic synth rock in the background. "Better Off Dead" gives us some sonic breaks, squeezing in pop songs betwixt the synthesizers (see below). The rest of the score is brutal.
Howard Jones? Check!
Make a list of '80s era acts and Jones floats right to the top alongside Culture Club, Tears for Fears and INXS. So deploying his hummable "Like to Get to Know You Well" for a critical scene in the movie made perfect sense.
Howard Jones performs 'Like To Get To Know You Well' for Absolute Radio 80s
Diane Franklin and Curtis Armstrong
These two actors appeared in some of the decade's biggest hits. Think "Bill & Ted's Excellent Adventure" (Franklin) and the "Revenge of the Nerds" franchise (Armstrong). Neither actor became Cusack-level famous. They still worked diligently in the '80s on some very high-profile projects.
Stereotypical Asian Gags
The 1980s weren't exactly woke. You don't have to be a Social Justice Warrior to wince at lame gags like naming an Asian character Long Duk Dong in "Sixteen Candles." "Better Off Dead" isn't that lazy. Still, the film's Asian car racers chow down Chinese food during one sequence, an unnecessary visual note that adds nothing to the story.
Settling Scores with Sports
How did Rodney Dangerfield save the day in 1986's "Back to School?" By nailing the Triple Lindy, an almost impossible high dive. John Candy's underrated "Summer Rental (1985) used a boat race to highlight the film's third act.
In "Better Off Dead" Lane Myer must beat the arrogant Roy Stalin (Aaron Dozier) by out-skiing him on the K12, the slope that sent so many skiers to the emergency room … and worse.
Obnoxious Blond Villain
Speaking of Stalin, a grand '80s trope cast handsome blond men as the jerk du jour. Think "Back to School," 1987's "The Lost Boys," 1984's "The Karate Kid" and "Back to the Future" (1985). So naturally Stalin's hair would follow suit.
Feathered Hair Follies
You can't have an '80s teen comedy without adhering to the era's hair trends. So that means the woman singing the film's theme song, E.G. Daily, sported some seriously feathered hair during her close ups. A close second? The various background actors flashing Flock of Seagull locks.
Cocaine Comedy
The white powder played a sizable role in '80s films, mostly the dramatic kind. Think "Less Than Zero," "Bright Lights Big City," "Scarface" and more. Here, it's Armstrong's Charles de Mar fantasizing what the snowy ski mountains would be worth if they were made of cocaine, not ice.
RELATED: HiT Episode No. 35 – 'Stuck in the '80s' Host Steve Spears
Later, he's seen snorting jello, hoping for a cocaine-like rush.
Workin' at a Fast Food Joint
Lane spends one hallucinatory day working for Pig Burgers, a fictional hamburger joint. It sets up the film's most romantic scene – the candelit dinner – as well as the claymation segue. It also hearkens back to other '80s comedies with characters slaving away at fast food joints. Remember "Fast Times at Ridgemont High" (1982) and "Coming to America" (1988)?
Mr. Porky's Himself
Character actor Chuck Mitchell snared a small but memorable role as the proprietor of "Pig Burgers." He also gets hit by Lane's car not once but twice. Why does that matter? Mitchell memorably played the title character in the first two "Porky's" films, another '80s comedy franchise. His appearance in "Better Off Dead" is both funny and totally meta.