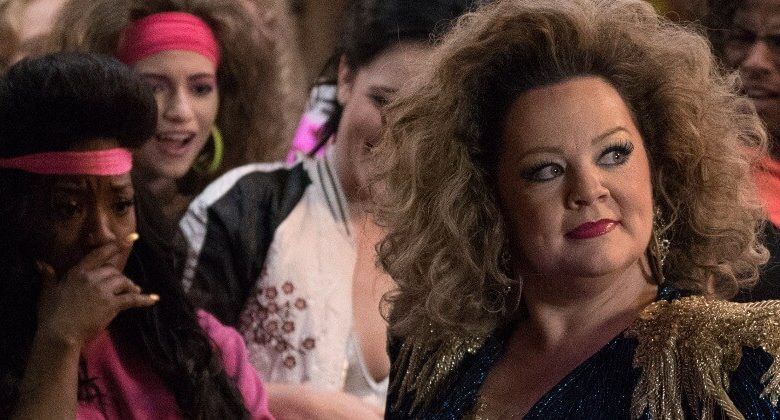 Come back, Rodney!
Rodney Dangerfield's 1986 comedy "Back to School" wasn't perfect, but it perfectly captured the comedian's off-kilter sensibilities.
"Life of the Party," which swipes core elements from that film, does the same for Melissa McCarthy. Only the comparisons aren't flattering. Once again the comic dynamo must overcome middling material, what's becoming the norm for this talented actress.
Oh, and Hollywood's lust for female empowerment overshadows both story and laughter at its worst. Again.
You'll chuckle all the same, a tribute to McCarthy's moxie and physical gifts.
LIFE OF THE PARTY - Official Trailer 1
McCarthy stars as Deanna, a frumpy gal who gets dumped by her husband (Matt Walsh) after dropping their daughter off for her senior year of college. Deanna is devastated, but she rebounds by taking a bold step to invigorate her post-marriage life.
She enrolls in college to complete her bachelor's degree … where her daughter is wrapping up her own education.
Mother and daughter at the same school? Paging Thornton Melon!
Mid-level high jinks ensue, including a May-December romance, inebriation and a clumsy round of virtue signaling. This is a 2018 comedy, mind you. The latter is inescapable, like a franchise movie with end-credit teasers.
The first 20 minutes of this "Party" are so lifeless you'll wonder where the laugh lines went. It's fine to use a dramatic conflict to spark a story, but director Ben Falcone ("Tammy," "The Boss") drains any sense of mischief from the first act.
Slowly we sense a purpose to this "Party." Deanna stumbles into an unexpected romance with a hunky student (Luke Benward), a bond played with just the right touch of comic insouciance. And Deanna's daughter (Molly Gordon) doesn't consistently reject her mother's presence, especially since Momma radiates decency to everyone she meets.
It's there where "Life of the Party" misses the first of many comic opportunities. Why not contrast Millennial angst with Deanna's preternatural joy?
Nah.
Screenwriters McCarthy and Falcone (husband and wife off-screen) would rather drag out more sight gags where Deanna gets flattened, pummeled or simply crushes it on the dance floor for no reason pertaining to her character.
And there's the real rub with "Party." It creates a compelling portrait for McCarthy (midwest mother, as kind as she is square) and lets it fade over 90-plus minutes.
Say what you will about Dangerfield's Thornton Melon in "Back to School." He was a character, plain and simple, a creation etched in stone.
RELATED: Warning: This 'Boss' Deserves a Pink Slip
Want more comic morsels left untouched by this "Party?" How about Gillian Jacobs as the older, wiser college student? We're teased that she has eyes for her pun-loving professor (Chris Parnell), but those moments might have been left on the cutting room floor.
Even the introduction of two vile coeds, a lazy attempt at dramatic friction, don't live up to its modest ambitions.
"Modern Family" standout Julie Bowen plays the woman Deanna's husband cheated with. Bowen's considerable comic chops remain off screen.
Falcone and co. may have thought touching on safe spaces and other thoroughly 2018 college flourishes would date the film on repeated viewing. Yet "Party" indulges in of-the-moment empowerment speeches and virtue signaling asides, the latter of which will (hopefully) age poorly.
There's nothing here remotely as crazed as Sam Kinison ripping a desk in two or Dangerfield's "Triple Lindy' dive from their "School" daze.
Some comic setups go nowhere so fast you'd think someone on set would have said, "Hey guys … could we maybe rethink this scene?" It's why Maya Rudolph's turn as Deanna's longtime friend is so welcome. Rudolph doesn't just steal scenes. She makes them worthy in the process.
McCarthy does that, sporadically, for "Life of the Party." How about someone write a great comic screenplay worth her while before her star power begins to sag?
HiT or Miss: "Life of the Party" is more of the same from the great Melissa McCarthy. Inspired comic intensity designed to supercharge a thoroughly ho-hum story.