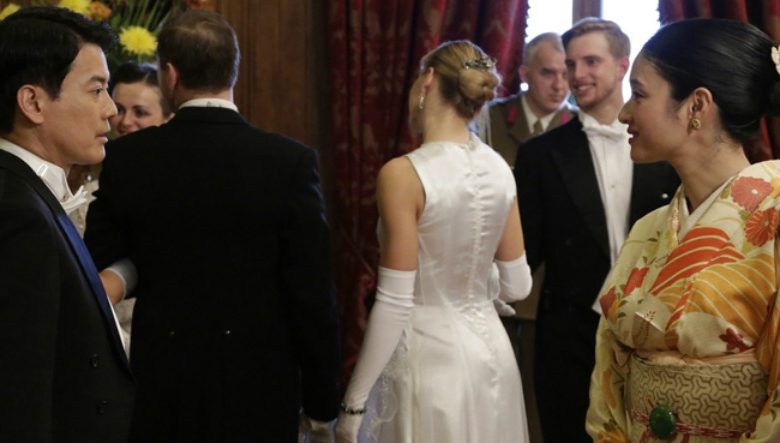 The man dubbed the "Japanese Schindler" for saving 6,000 Jewish lives during World War II seems like Hollywood catnip.
"It faced the same kind of problem people had with 'Memoirs of a Geisha' – who are you gonna cast to play Sugihara?" Gluck asks. "There are not that many well-known Japanese actors."
The industry's well-documented diversity problem proved Gluck's gain. He teamed with Nippon Television to create "Persona Non Grata," which will open this year's CineMatsuri, the Japanese Film Festival, in Washington, D.C. March 20.
"Persona Non Grata" - trailer
Shot in Poland, "Persona Non Grata" follows Sugihara (Toshiaki Karasawa) from his early student days to his life's signature achievement while working as a diplomat posted in Lithuania. He issued more than 2,000 transit visas to Jewish refugees, an act which ensured they wouldn't end up victims of Hitler's Holocaust. And Sugihara did so without his government's approval.
He risked everything for no reward, beyond doing the right thing.
RELATED: How the Holocaust Changed 'Giant' Director George Stevens
The film enjoyed its U.S. premiere last month at the Atlanta Jewish Film Festival.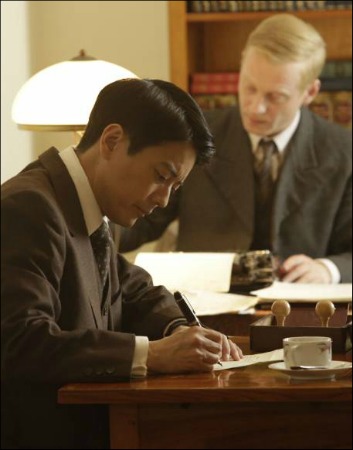 Gluck, whose screen credits include assistant director work on "Transformers," "Remember the Titans" and "Contact," created an epic film on a $6 million budget.
He credits his background in production design (2014's "Godzilla") for helping him make the most of the available funds.
"It's like 'Iron Chef,'" he says, the Food Network show forcing cooks to make do with limited ingredients. "The two weeks I was there [for 'Transformers'] was the same amount of money we spent on ['Persona non Grata']," he says, laughing.
The production offered him rewards far beyond a traditional blockbuster project.
"As a director I think the most amazing moment is when you walk onto a set with hundreds of extras and period clothes and costumes and jeeps … you have a 2014 city being transformed into 1939," he says. "That's when you sit there with cup of coffee in hand and say, 'my God, the machine is working.'"
That "machine" meant artisans recreating '40s-era fashions mostly from scratch. Some items that appear in the film were culled from "dead stock" in Paris. One actress' coat still had the price tag on it circa 1939, he notes.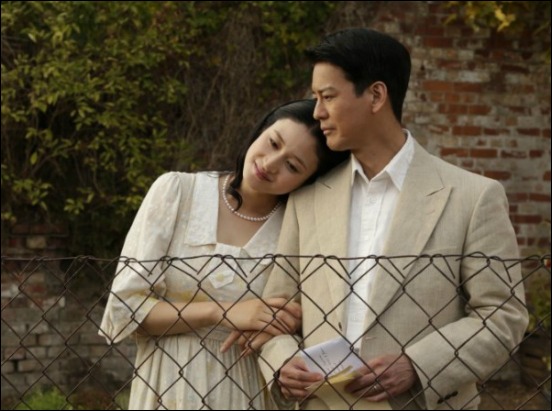 This isn't technically the first film focusing on Sugihara's heroism. The 1997 Academy Award-winning short film "Visas and Virtue" explored his actions as did the 2000 PBS documentary, "Sugihara: Conspiracy of Kindness."
Fame has always took its time catching up to Sugihara. Six years after his 1982 death his hometown of Yaotsucho unveiled a monument in his honor. His government officially acknowledge his heroism after his passing, too.
This 'Persona' Matters
Gluck hopes his film keeps that memory alive, particularly for Millennials who may not be aware of just what Sugihara did for thousands of people.
"He didn't get up every morning and put on a cape. He did what he felt was right … he dedicated his life to the betterment of Japan," he says.
Sugihara's post World War II life found him working menial jobs, his heroism swept under the historical rug. When one of the people he helped save found him years later, Sugihara began to realize the scope of his actions. And so did the world.
"The things he saw that caused him to do what he did [during World War II]… he believed it was the right thing to do, above all," Gluck says. "That's the kind of quote-unquote hero we wanted to depict."