Industry News
How the Holocaust Changed 'Giant' Director George Stevens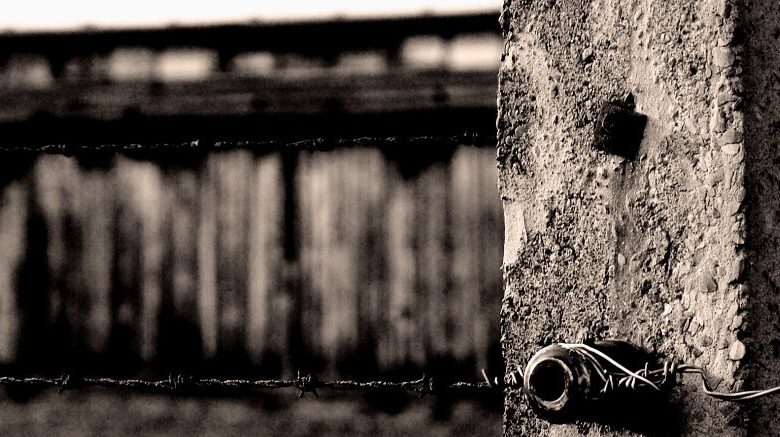 A startling new poll showed that 22 percent of Millennials either never heard of, or aren't sure they heard of, the Holocaust.
Director George Stevens learned firsthand of the barbarism that left 6 million Jews dead.
The director, best known for classics like "Shane," "A Place in the Sun" and "Giant," spent time in Germany where he witnessed the results of Adolf Hitler's genocidal scheme.
4 in 10 millennials don't know 6 million Jews were killed in Holocaust, survey shows
Author Don Graham recalls why Stevens joined the war effort and how filming Nazi concentration camps left him shattered in "Giant: Elizabeth Taylor, Rock Hudson, James Dean, Edna Ferber, and the Making of a Legendary American Film
."
Stevens visited both Nordhausen and Dachau during his days as a U.S. military filmmaker. Like some of his peers, Stevens left his career behind to defeat the Nazi menace.
Stevens had seen Leni Riefenstahl's "Triumph of the Will," Hitler's most notorious Nazi propaganda piece. His reaction? He suddenly knew he had to use his cinematic skills to help the Allies.
He couldn't have prepared for what he'd find overseas, though.
"He shot footage in Nordhausen, where the ravaged bodies of slave workers bore the grim evidence of starvation, torture, and murder," Graham writers. At Dachau "he shot boxcars packed with skeletal Jews, he shot ditches filled with the dead."
FAST FACT: A 17-year-old George Stevens served as an assistant cameraman at Hal Roach Studios, where he helped shoot a number of western films.
Two of Stevens' war films, "The Nazi Plan" and "Nazi Concentration Camps," later served as evidence in the Nurremberg trials.
His Hollywood art would never be the same.
Stevens eventually resumed his career. When it came time to craft his epic 1953 western "Shane" he made sure the film's violence didn't mimic previous oaters. Children of the era, he noted, were infatuated with playing Cowboys & Indians. They'd fire pretend pistols in the grand western movie tradition.
That didn't sit well with the director.
A Gun Is a Tool - Shane (5/8) Movie CLIP (1953) HD
His "Shane" featured a boy just like those lads. Joey (Brandon De Wilde) dreamed of outdrawing faceless foes, imitating the sounds of his pistol finishing the deed. Then he met Shane (Alan Ladd), a gunslighter hoping he had fired his last round in anger..
The rise of a murderous rancher made that impossible, but Stevens' film reflects the toll violence has on the soul.
For "Giant," the filmmaker fought to include a sequence that both the legendary Jack Warner and the source material's author, Edna Ferber, wanted cut.
Giant (1956) Official Trailer - Elizabeth Taylor, Rock Hudson Movie HD
The subplot followed the return of two Texas men from the World War II battlefield. One soldier returned to a hero's welcome, complete with all the pomp and circumstance the Texas town could muster.
The other? A flag-draped carpet was met with mournful silence.
The Library of Congress selected "Giant" for preservation in 2005 for its "cultural and historical significance." Graham's book recalls the larger than life personalities behind the Oscar-winning film, from its starry cast (Rock Hudson, Elizabeth Taylor and James Dean) to the behind-the-scenes drama every step of the shoot.
BONUS: The HiT 'cast talked to author Don Graham about his excellent new book.
Listen to "HiT Episode 72 Don Graham" on Spreaker.