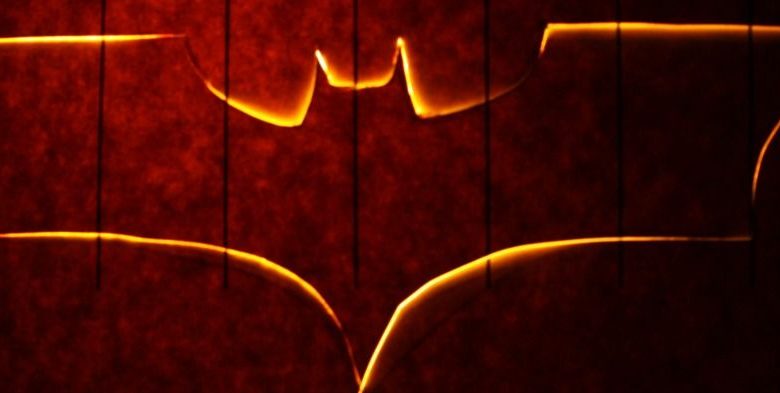 Paul Dini dealt with his pain in a very different way.
Dini, a multiple Emmy winner for his work in writing "Animaniacs," "Tiny Toons" and "Batman Animated Series," was attacked by two thugs in the mid-1990s. He endured a savage beaten that required surgery to rebuild his face. Doctors said parts of him had been rendered into powder from the blows.
Paul Dini Explains How a Mugging Inspired His Vertigo Batman OGN & Helped Him Heal
After decades living with the grief and horror, he turned his pain into an autobiographical graphic novel, "Dark Night: A True Batman Story
." Only he is the main character, not Batman.
In this new world, the creator of fan-favorite Harley Quinn is visited – or plagued – by both Batman and his rogues gallery of supervillains.
During an emotional panel at San Diego Comic-Con, Dini described the 2.5-year process that led to creating "Dark Night," published last month.
Graphic Violence
It's unusual for a writer to turn to a graphic novel to tell his or her own story. The medium is inherently collaborative. But with artist Eduardo Risso drawing a variety of styles to fit the mood, Dini figured he was in good hands. Until he saw the first drawings of his attack.
"When I looked at the pages, I kind of shrieked and put them aside and couldn't look at them for a week," Dini said.
RELATED: Flanery's 'Jane Two' Will Make Grown Men Cry
In fact, the designs inspired him to edit his writing when he felt his prose wasn't doing justice to the images. He even covered his writing room with the drawings to force himself to raise the bar with his writing. It led to an economy of words.
"If I'm being moved visually from panel to panel, I don't want to chew it up with a lot of words," he said.
FAST FACT: Paul Dini is currently working on "Justice League Action," a new series for Cartoon Network.
The story opens with the aftermath of the attack. We're quickly transported to Dini's childhood using words and pictures. He describes himself as invisible and not well adjusted.
"People become creative people because they perhaps lack the same skills that others have," Dini said. "Like communication."
It was through the power of his imagination – through characters like James Bond, Alice in Wonderland and Batman – that he became visible.
Road to Recovery
Immediately after the attack, which is simply portrayed but still brutal, police refused to dust a dinner receipt for prints from the attackers. At that point, Dini realized the cops weren't really going to pursue the muggers. It left the Batman writer struggling with how to return to a character that seeks to right wrongs.
"We do crave justice," Dini said. "And we want to know that the wicked will be punished."
Dini uses the book to briefly fantasize the Caped Crusader saving the day – though Batman also repeatedly berates Dini for allowing himself to become a victim.
But it is the Batman villains in "Dark Night: A True Batman Story
" who torment the writer with aspects of his own self-doubt.
Dini compared the ugliness he felt inside himself to the extensive damage to his face by seeing Harvey Dent's Two-Face when he looks into the mirror. Scarecrow threatens the needle-averse Dini with his prickly fingers. The Joker reminds the nurse to wiggle the needle because it'll hurt more. Poison Ivy shows up with a single flower to remind Dini that he has no real-life friends to lean on during his recovery.
But despite – or because of – these fantasy characters, Dini realized he had a choice – it was his story. He could either be the victim or the hero.
"And we make that choice by standing up," he said.
Photo credit: Herbalizer via Foter.com / CC BY-NC-ND