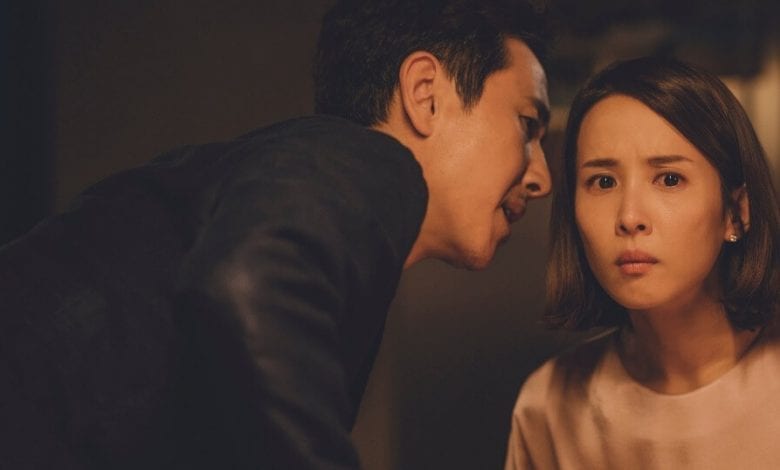 South Korean director Bong Joon Ho wields an ideological sledgehammer in "Parasite." Again.
The director's 2006 film "The Host" film warned about the fallout from environmental pollution. "Snowpiercer" suggested a worst-cast-scenario if global warming isn't stopped soon.
"Okja" showed the folly of genetically modified food.
Bong has never been so deliberate in his messaging as he is with "Parasite." The film doubles, then triples, down on the divide between the rich and poor in capitalist societies.
"Parasite" follows a family whose son deceives a wealthy couple into hiring him as a tutor. The story's mechanics are too shrewd, and imaginative, to be spoiled here. See "Parasite" knowing as little as possible about the plot.
Parasite [Official Trailer] – In Theaters October 11, 2019
What's obvious is how Bong views wealth inequality in modern societies. He made that clear in a recent chat with The Hollywood Reporter on 2019 films with a similar focus.
"It's one of the big questions of the age," Bong told The Hollywood Reporter, noting how filmmakers worldwide are being drawn to stories of inequality. "It just shows how universal this theme, or problem, really is in these times that we are now living through."
That article wondered whether the Oscars will recognize that theme given how films like "Joker," "Hustlers," "Parasite" and "Knives Out" explore the subject.
And that's where the problem starts.
Congratulations to our partners at @neonrated for their #GoldenGlobe nominations pic.twitter.com/FkIUjDjQBu

— UniversalPicturesEnt (@UniversalEnt) December 10, 2019
The aforementioned films share genuine Oscar hopes, with Joaquin Phoenix's "Joker" turn being the closest thing to a sure bet. Writer/director Rian Johnson re-invented the murder mystery with "Knives Out," which may generate Best Original Screenplay votes.
Yet "Parasite" boasts the kind of critical adoration that could see its name inside the Best Picture envelope. How many films enter awards season with a 99 percent "fresh" rating from RottenTomatoes.com?
"Parasite" already has a gaggle of awards to its credit, including Best Picture honors by New York Film Critics Online, Los Angeles Film Critics and Chicago-based reviewers.
Can Oscar be far behind?
The Boston Online Film Critics Association (BOFCA) is proud to announce that Bong Joon-ho's "PARASITE" has been voted the Best Film of 2019 by our members!

Check out the full list of winners on our official site!https://t.co/bFJs8FCh3i#Parasite cc: @ParasiteMovie pic.twitter.com/mDMmjtiasJ

— BOFCA (@BOFCA) December 14, 2019
The aforementioned awards don't include fancy galas with tuxedo clad stars and glamorous starlets, though. They lack the kind of goodie bags overflowing with expensive trinkets.
Last year's Oscar nominee gift bag included "a weeklong beachfront vacation at Avaton Luxury Villas Resort in Halkidiki, Greece."
Most importantly, those critics groups don't televise their awards to millions, upon millions, of viewers.
All of the above is part of that Oscar night mystique. Now, can you imagine the creators of "Parasite" accepting their awards? There's a great chance the speeches will touch on the film's rich vs. poor template.
And then what?
They'll be giving their speeches in a gorgeous auditorium filled with some of the country's wealthiest stars.
Glamour!
Excitement!
The one percent in all its splendor!
Academy Conversations: Parasite
Why, even by Hollywood's hypocritical standards (think climate change) the message will shock audiences across the globe.
Will Academy Awards voters have that in mind while casting their ballots this year? That's not fair to "Parasite," but it's an issue staring them straight in the face.