Interviews
'Oz' Spinoff 'Gale' Speaks Directly to Horror Fans
Chilling app preps shocker inspired by Dorothy's yellow brick journey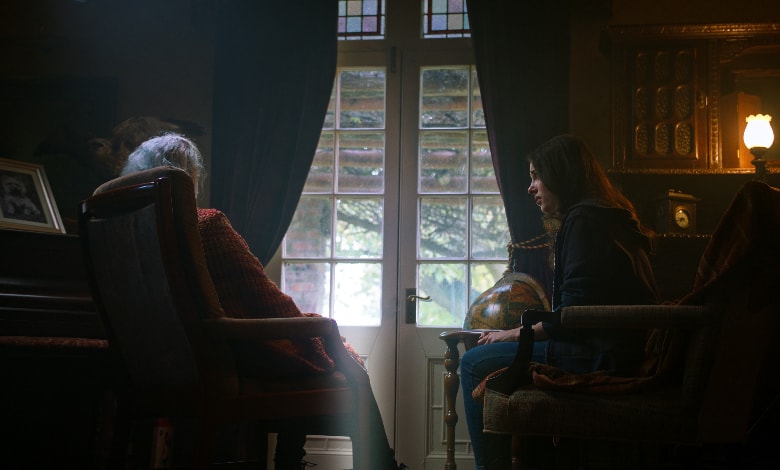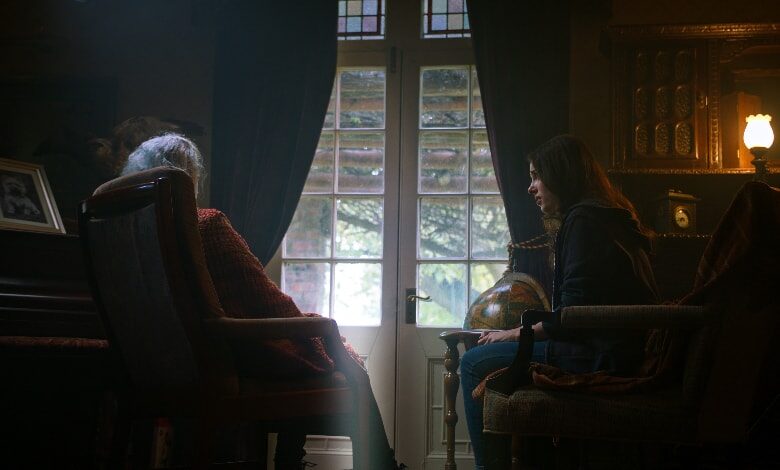 The founders of the Chilling horror app know they can't compete with Hollywood studios.
Chris Graham and Dane Petrali think they've found another way to bring video content to the public. They've invited the audience into the creative process.
Chilling is a community-driven and crowdsourced mobile streaming platform aimed at horror buffs. The app curates user-generated stories, both written and audio, meant to scare people silly.
Now, Graham and Petrali are building on the app's success by adding video to its streaming services. The company's first original thriller will be familiar to just about everyone.
We are excited to announce our partnership with @DAfilms, and that Gale – Stay Away From Oz is officially in pre-production and the film will be streaming exclusively on Chilling in 2023. #galestayawayfromoz https://t.co/5Or0TUGfBy

— Chilling (@chillingapp) November 18, 2022
"Gale: Stay Away From Oz" re-imagines the L. Frank Baum classic beloved by generations. Taking a tonal cue from the dark 1985 film, "Return to Oz," "Gale" features an elderly Dorothy Gale warning her granddaughter about Oz's terrifying truths.
The short film will stream exclusively on the Chilling App in April.
"Gale" writer/director Daniel Alexander says "Return to Oz" stuck with him for decades. Alexander envisioned a story that worked within its macabre framework, but he didn't have the Hollywood resources to pull it off.
He knew if he could deliver a story teaser to the public he'd have a fighting chance of making his vision come true. That's what happened when audiences got a sampling of "Gale."
Gale - Stay Away From OZ (Official Trailer)
The film's concept trailer drew north of 700K views on YouTube in a few weeks, plus millions more watched the teaser on TikTok. Social media influencers took it from there, generating "reaction" videos which further pushed the concept to the masses.
Digital platforms allowed Alexander to "engage with an audience and build rapport with people all around the world," he says. "I'm able to live my dream."
Team Chilling wouldn't share budgetary details for the 20-minute film, but the teaser trailer looks as slick as some mainstream trailers.
Graham and Petrali, who will serve as executive producers on "Gale," began Chilling two years ago over the frustrations they felt with ads interrupting their favorite horror content.
They wanted to deliver scary stories without those disruptions, and they invited users to take an active role along the way.
View this post on Instagram
Graham sees Chilling as filling a gap in the content industry. Hollywood delivers blockbuster-sized thriller like "Smile" and "Halloween Ends, while user-generated content floods the web sans curation.
The app's secret sauce? Audience feedback on what horror yarns work best and which up-and-coming artists deserve more attention.
Graham says a Chilling contributor might upload a short story that scores so well with users that his team could turn it into a podcast. Or, now that Chilling is pushing into the video space, it might spawn a short film down the road.
"Feedback from the user at all these iterations is how we set ourselves apart," Graham says.
Graham and Petrali want to push the Chilling model into new arenas sooner than later.
"We see this as being a model for niche genres across the board," says Graham, specifically name-checking science fiction and fantasy yarns as having cross-over appeal for Chilling's core audience. "That's the big picture."