Industry News
'Halloween Ends' Pays Stiff Price for Turning Its Back on Fans
The horror trilogy wraps by downplaying the saga's main characters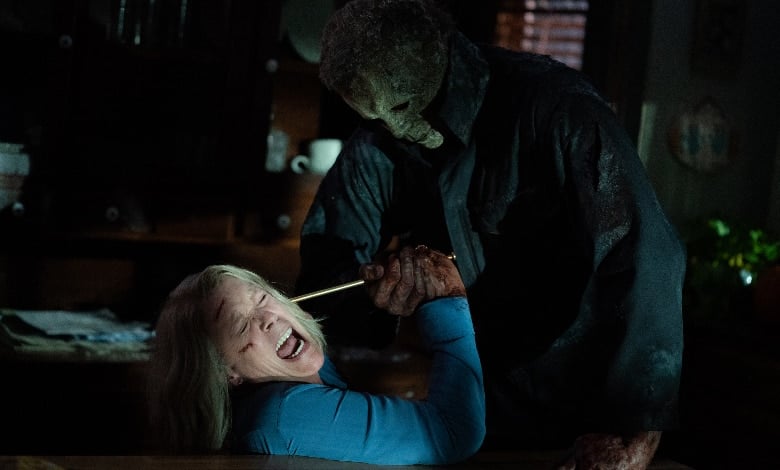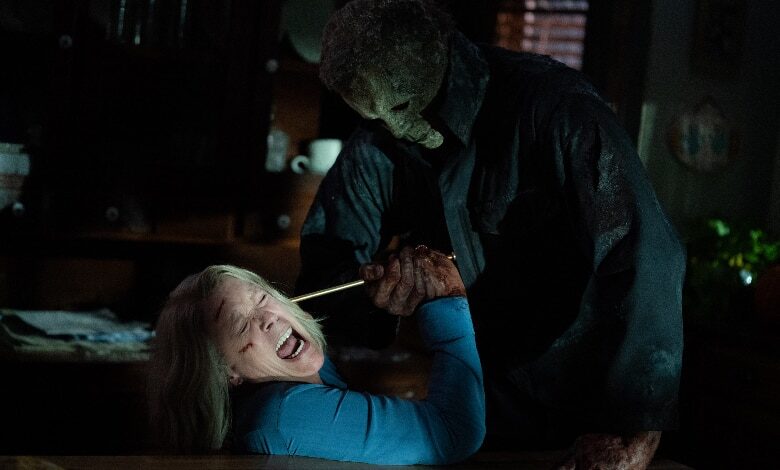 "Halloween Ends" marks the final showdown being Laurie Strode and Michael Myers.
The trailer teases that battle royale, what franchise fans have been craving since The Shape first stalked Halloween back in 1978.
But there's a catch, one plenty of fans aren't happy about.
Halloween Ends - The Final Trailer
SOME STORY SPOILERS AHEAD
Director/co-writer David Gordon Green, who helmed all three recent "Halloween" installments, focuses much of the movie on a new character. Rohan Campbell plays Corey, a young man who accidentally killed a pre-teen during a routine babysitting gig.
The town of Haddonfield, Ill., forever scarred by Michael Myers' rage, couldn't forgive Cory for his actions. "Halloween Ends" focuses heavily on Cory's struggle, keeping the Shape off-screen for much of the movie's running time.
When Michael Myers finally stirs, he's hardly the powerhouse we've seen in various sequels and reboots.
Fans are none too pleased with the film's creative choices.
I wonder if the reaction to HALLOWEEN ENDS would have been more positive if the trailers and marketing campaign had been more honest and represented the actual movie.

— Nathan Wardinski (@nathanwardinski) October 21, 2022
Unhappy with how the movie turned out, some fans are signing a new petition calling for Universal and Blumhouse to reshoot Halloween Ends.https://t.co/1Dza9Z1DpA

— Movieweb (@movieweb) October 19, 2022
Nearly 13,000 franchise fans signed a Change.org petition to reshoot the film, arguing Green's version violated the promise established by the first two films.
Halloween Ends was NOT a film that the Fans wanted! This was an Origins Story! The Corey Story! We deserve a movie worthy of Michael Myers & the Halloween Franchise! We love this Franchise whole heartily and this version of a Halloween Movie left us sad, mad, disappointed, and Infuriated.
Universal, the studio behind the franchise, can shake off an outcry like this. The studio can't dismiss the box office numbers for the final chapter.
"Halloween Ends" earned $40 million in its opening weekend, numbers below the 2021 installment. "Halloween Kills" opened with $49 million, hitting theaters during the waning days of the pandemic.
RELATED: HERE'S THE UNDENIABLE HEART OF THE 'HALLOWEEN' FRANCHISE
"Ends" had no such box office burden. And, as the final chapter, it should have soared past its predecessor. Word of mouth travels at the speed of a Tweet, and chances are the film's disappointing structure coaxed enough people to stay home.
Even more telling?
"Ends" sank a whopping 80 percent in its second week of release.
Green is defending his artistic choice, as is his right.
It's funny, when someone says, "Build your dream house on this real estate using this title and these characters," everybody is going to find a different little thing that's meaningful for them and they'll make it their own. That's what I did. For every bite of backlash, you also get people that are thanking you for taking it to a new place and keeping it alive and full of love.
The fallout, though, may set any attempt to reboot the franchise (because that's inevitable) back a bit. Green is also rebooting "The Exorcist" property, and he's excluding the first film's director, William Friedkin, from the creative process.
Horror fans may bring an extra layer of skepticism to that project.
The timing of the "Halloween Ends" fallout is curious. Another horror sequel, "Terrifier 2," is yielding the polar opposite reaction from audiences. The micro-budgeted shocker, funded by fans, is wildly over-performing at the box office.
The film opened small on Sept. 29 with a hearty $800,000 from a modest number of screens. Each week, the film's theatrical reach grows, with more than 1,000 screens expected this weekend.
Writer/Director Damien Leone appealed directly to the saga's base, but he didn't ignore key horror tropes in the process.
It's a delicate balance, no doubt. It's also one the team behind "Halloween Ends" clearly didn't achieve.