Industry News
Opinion
Is 'Ordinary Angels' the Next Faith-Based Smash?
Oscar-winner Hilary Swank stars in fact-based tale of one woman's heroism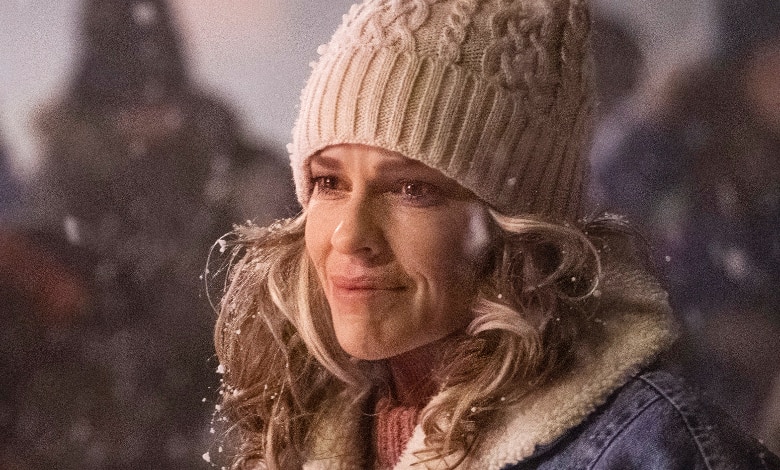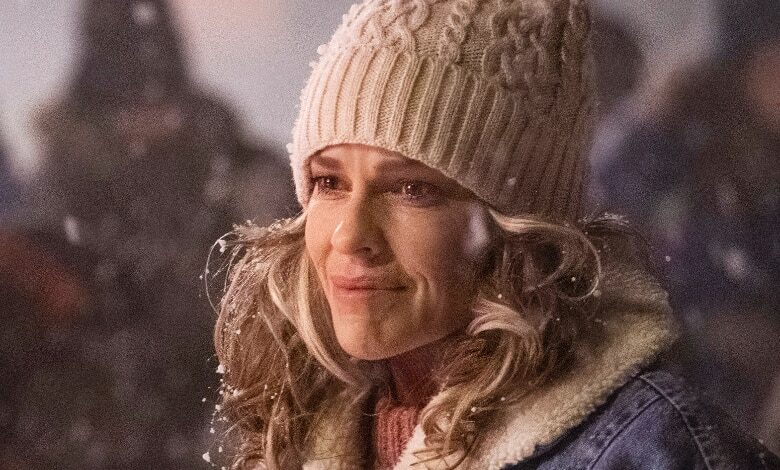 Time magazine dubbed Christianity's rise in the early 1970s the "Jesus Revolution." They even made a movie about it.
Now, it's Newsweek's turn to suggest a second "revolution" is in the offing. This time, Hollywood is ground zero for the unlikely movement.
The digital magazine's new feature, "'Sound of Freedom' Reveals Rising Power of Jesus in Hollywood," examines the crush of faith-friendly success stories in the arts.
"The Chosen"
"Jesus Revolution"
"Sound of Freedom"
More Christian content is on the way, according to Newsweek.
Need more proof that Jesus is suddenly a very hot commodity in the entertainment industry? Consider that MGM, 21st Century Fox and Sony Pictures have each launched their own faith-based studios. Meanwhile, renowned director Martin Scorsese is planning a new film about Jesus and so is art house director Terrence Malick. And Netflix has said it is working on bringing more faith-based content to its platform as well.
Plus, major stars are now happy to engage with the material.
Dennis Quaid's recent resume teems with uplifting tales that intersect with the faith-based world ("The Hill," "Blue Miracle," "On a Wing and a Prayer"). Other respected actors like Jennifer Garner, Greg Kinnear and Chrissy Metz have anchored spiritually uplifting films.
This Fall, Hilary Swank headlines "Ordinary Angels," a fact-based tale of a woman's determination to save a local child's life. (UPDATE: The film's release date is now Feb. 23, 2024)
Ordinary Angels (2024) Trailer – Hilary Swank, Alan Ritchson, Nancy Travis, Tamala Jones
The film's official synopsis:
Based on a remarkable true story, ORDINARY ANGELS centers on Sharon (Hilary Swank), a fierce but struggling hairdresser in small-town Kentucky who discovers a renewed sense of purpose when she meets Ed (Alan Ritchson), a widower working hard to make ends meet for his two daughters. With his youngest daughter waiting for a liver transplant, Sharon sets her mind to helping the family and will move mountains to do it. What unfolds is the inspiring tale of faith, everyday miracles, and ordinary angels.
Swank is all-in on the project and its message:
"I was drawn to this beautiful true story because it's such a powerful reminder that angels reside everywhere among us. And that faith, hope, grit and positivity are all powerful fuel for miracles. It's also a story about the power of organ donation – something incredibly near and dear to my heart," the Oscar-winning star said in a statement.
Lionsgate has experience promoting faith-friendly films, witness hits like "Jesus Revolution" and "I Can Only Imagine." The studio struggled to do the same with "I Still Believe" (2020) and "American Underdog" (2021), although the latter could have been impacted by the waning pandemic.
Faith-based movies aren't slam-dunk hits despite appealing to an under-served crowd. The genre's uptick in quality has been considerable in recent years, but even smart, sober films struggle to gain traction. Movies like "The Young Messiah," for example, under-performed at the box office.
The Young Messiah Official Trailer #1 (2016) Sean Bean Drama Movie HD
This "revolution" could still hit a speed bump.
Many Christian actors have shared how hard it is to embrace their faith and stay gainfully employed in Hollywood. "The Office" standout Rainn Wilson noted the industry's unease with spiritual storytelling. Others suggest their faith is an awkward fit for the entertainment world.
Angel Studios, the company behind both "The Chosen" and "Sound of Freedom," excels in reaching the Christian demographic. Traditional Hollywood marketers may lack that organic feel for the material and, more specifically the message.
That may change if audiences keep lining up for stories that embrace their faith.