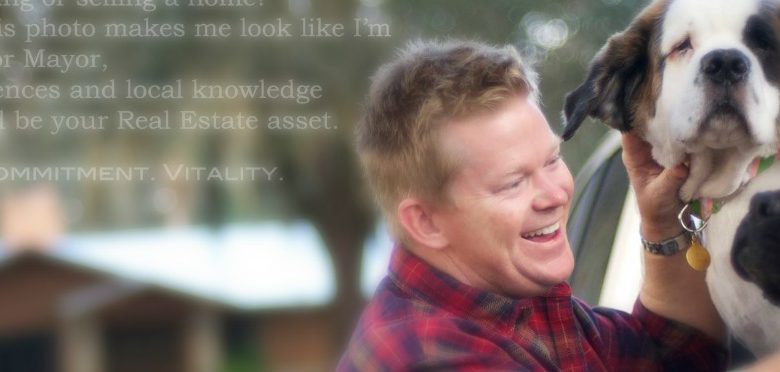 Greg Pitts worried people would think of him as a failure when he hung out his shingle last year and went into the real estate business. Maybe worse, a quitter.
This from a man who embraced the family business, signed on with the international Coldwell Banker firm and has a place cemented in pop culture.
Greg Pitts, Realtor, is known outside of his Venice, Fla., business community as Greg Pitts, actor. The "Oh-Face Guy" from Mike Judge's 1999 cult favorite "Office Space."
You remember the line:
"I'm thinking I might take that new chick from logistics," the gloriously un-self-aware "Drew" tells his coworkers. "Things go well, I might be showing her my 'Oh Face.' … Oh! Oh! Oh! You know what I'm talking about."
One of the classic "nudge, nudge, wink, wink, say no more" moments in film history.
Office Space | #TBT Trailer | 20th Century FOX
Pitts' dad was the one who sent him off to Hollywood after he graduated from the University of South Florida. He had the acting bug, and he was messing around in Florida with small gigs. His father told him either go for it, get out to Los Angeles, or move on.
Pitts hit the road.
And he did something most aspiring actors don't do: He made a living in Hollywood. Aside from "Office Space," he was in a string of Allstate insurance ads, had recurring roles on "Grey's Anatomy" and "Weeds," and snared a fantastic part in the 2006 just-ahead-of-its-time ABC sitcom "Sons and Daughters," which coulda, shoulda been "Modern Family."
That show just missed.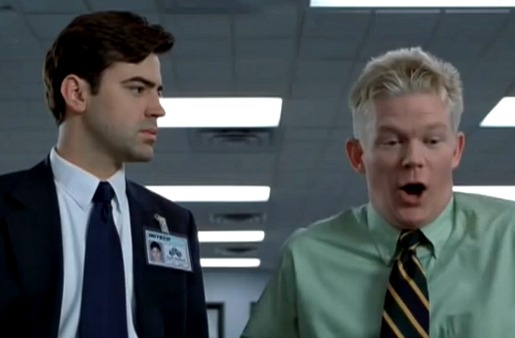 So when it was time to shift gears, Pitts said he was ready. His grandfather spent a lifetime in Florida real estate, his father is in Florida real estate, his brother is in Florida real estate.
Today, in the seaside resort town of Venice, in the area where he grew up near Sarasota, he set up Greg Pitts Real Estate.
FAST FACT: "Office Space" earned a measly $10 million during its initial theatrical run before hitting its stride on home video.
At first he was worried. What if someone recognized him and thought he was a failure? Indeed, some did remember his other line of work.
"The first person I sold a home to, we went out to this house, and it was awful," he says. "It was boarded up, a foreclosure. I didn't even want to go in, but we did and we went all through it. At the end, she says, 'Did anyone ever tell you' and I know where it's going, 'She says, you look like that guy from 'Office Space.' And I said, 'Yep, that's me."
And just like that, he was over it. The buyer thought it was cool.
"It seems ridiculous that I was worried about it. It's not like Tom Cruise became a real estate agent," he says. "I was a working class actor. I made a living."
In fact, he's glad he had a fun ride, scored some good roles, and that he knew when it was time to move on. His net worth would never be what an A-list actor boasts, but he's successful and satisfied.
Greg Pitts, Retired Actor
Early in his acting career, he was in his apartment building's parking lot when a guy jumped out of a dumpster. The man had been scavenging, apparently, and he introduced himself as an aspiring actor.
"This was a crystal clear moment for me," he says. "I realized if I ever get to that point … I had to know when it was time to move on, not hang on. I was afraid I'd get so caught up trying to maintain a career that I wouldn't realize I didn't have that career anymore."
RELATED: 11 Overrated Cult Classics [Not 'Office Space']
Business today is good, and so is life, Pitts says. Home sales are picking up in Florida. He bought a fixer-upper and is getting his hands dirty, helping with a complete rehab. Things are great with his girlfriend, and he's back near his family.
"The funny thing is, the people I work with in our office, they're funny people. Salesmen and women are funny. In our downtime, we sit there and talk, tell stories, and they're like comics. They're very funny. It's a great job," he says.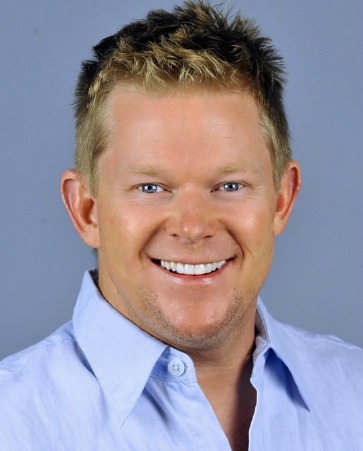 And at their core, good salespeople are good actors, Pitts says. When he's showing a home, he has to asses a situation and understand his role. Does the buyer need a father figure? A business partner? A foil to bounce ideas off of? Pitts adapts.
Of course, he hasn't lost that sense of humor. His business Facebook page features a photo of him looking relaxed, playing with a couple of dogs. The ad copy reads in part, "Forget that this photo makes me look like I'm running for mayor" and closes with the gloriously obtuse, "Integrity. Commitment. Vitality."
Pitts still has fun acting. He's done some community theater, and he's circulating a short film made on-location in Florida about a faux reality show called "Water Lords" about knucklehead Marine Patrol officers, made with Oscar Nunez (Oscar from TV's "The Office").
But real estate is his new career. For an actor who escaped Hollywood and stole a page in pop culture history, it's not a bad second act.
DID YOU KNOW: Greg Pitts isn't the only pop culture figure in real estate. John F. Barmon is another Coldwell Banker Realtor, in Cambridge, Mass. Most people know him as "Spaulding," the spoiled grandchild in "Caddyshack."