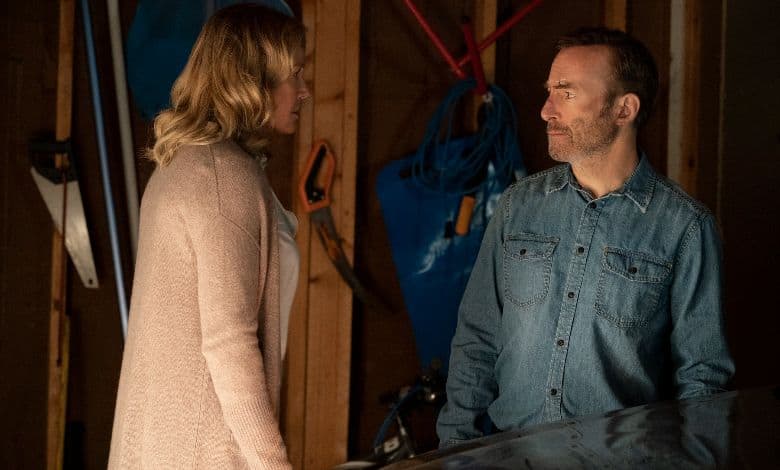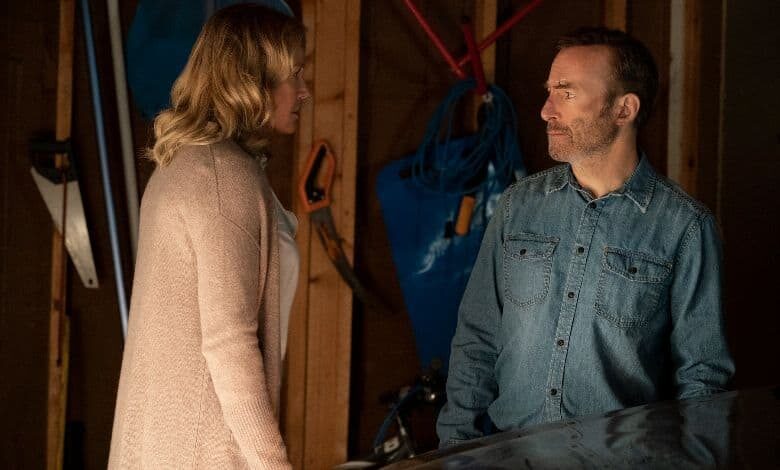 "Nobody" casts Bob Odenkirk as Hutch Mansell, a family man whose life is a mix of quality family time, working out and routine irritations, like forgetting to take out the trash in time.
One night, Hutch finds his home being robbed, an incident that alters how his family views him after he fails to fight back against the thieves. It makes him seem weak in his teen son's eyes. It also hints that there is a hidden, darker side to Hutch that he's trying to keep dormant.
When his daughter's "kitty cat bracelet" goes missing in the aftermath of the break-in, something in Hutch snaps. An unleashed, regressed version of himself comes out to fight back.
This is the new film from Ilya Naishuller, whose "Hardcore Harry" was an ambitious but wretched experiment to put its audience through a sci-fi/action decathlon, in which we always have the POV of the protagonist. It was an obnoxious failure.
"Nobody" is much better and much of that is due to Odenkirk in the lead. The veteran actor, a cult figure from the days of "Mr. Show," his Emmy-winning turns for writing on "The Ben Stiller Show" and "Saturday Night Live" and his performances as Jimmy McGill in "Breaking Bad" and "Better Call Saul," is overdue for a starring vehicle.
"Nobody," which fits in the same genre as "Taken" and especially "John Wick," is probably the most unlikely vehicle for Odenkirk, which is a major reason why it works so well.
RELATED: Another, Less Positive Take on 'Nobody'
Odenkirk is superb here, in a performance that sneaks up on you. The actor makes himself plausible in this man-of-action role, not only nailing the considerable physical demands but investing pathos and gravity to the part. He has a great monologue in the late going about the outcome of a mark named "Alan" that is both amusing and essential to his character.
Connie Nielsen has a thankless role as Hutch's wife but RZA is always a welcome presence, as is Michael Ironside and Christopher Lloyd, who appear to be having a lot of fun here.
View this post on Instagram
"Nobody" is a macho male fantasy with a similar hook to "Fight Club," in which a successful white male has an animalistic inner urge to lash out at the confines of conformity around him. At first, we root for Hutch to keep his obviously considerable anger in check, but this isn't that kind of movie.
This doesn't celebrate his restraint, as the screenplay (by "John Wick" author Derek Kolstad) is just killing time until Hutch is finally killing dudes, lots and lots of dudes.
There seems to be a hint of satire but, unlike Hutch, the movie keeps pulling its punches (thematically speaking). "Nobody" goes back and forth from being a genuine pulp thriller to a winking joke. There's a nice nod to "John Wick," as Hutch finally lashes out after the loss of his child's bracelet (a stand-in for Wick's deceased dog).
Good Dog Movie Clip - John Wick 3: Parabellum (2019)
A funny scene in a tattoo parlor, in which someone in the know flees a potentially violent scene without any hesitation, is the moment that really sets this in motion.
Unfortunately, the movie overall isn't that consistently smart.
A lengthy, ultraviolent scene on a bus is the film's big set piece and, although well done, it sums up the juvenile appeal of this overall. Naishuller likes to have old standards play during some of the pummeling, while most of the fight scenes are set to shrill guitar and club music.
Par for the course but we've seen it done too many times before. What makes this work is its star, who invests exactly the right amount of regret and gallows humor into the role.
In the climax, a character notes that the carnage is "excessive but glorious," a commentary clearly intended to sum the film up overall. Not quite.
Likewise, the cheerful set-ups for a sequel that we don't need. No thank you, this is one-and-done, fellas…which is what I said at the end of the first "John Wick," so I may be wrong to not want more (I liked "John Wick" but "John Wick: Chapter 2" is a masterpiece of the genre).
"Nobody" is a lot like its protagonist: you'll be surprised how well it gets the dirty job done.
Three Stars