Industry News
Opinion
New Poll Spells Doom for Theaters
Shocking numbers highlight uphill fight to save movie-going business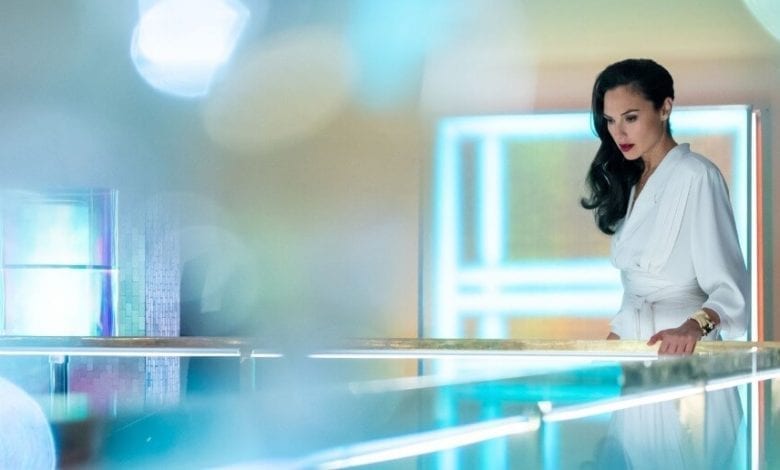 A new survey suggests what many fear about the pandemic's impact on movie theaters.
It could be game over for a beloved American pastime.
HighSpeedInternet.com surveyed 1,000 Americans on several film-related topics, many linked to streaming giants like Netflix, Hulu and HBO Max. The results included some expected data, like Netflix reigning supreme as the most popular platform – 80 percent said they subscribe to it as compared to 67 percent for Amazon Prime.
The important figure revealed the impact COVID-19 has had on the theatrical experience.
Seventy-five percent of respondents said they'd rather watch a new film at home rather than go to a theater this year. Of course, HBO Max influenced these results since Warner Bros. vowed to release its 2021 slate simultaneously in theaters and on that streaming platform.
That means potential blockbusters like "Dune," "Matrix 4," "The Suicide Squad" and more will debut in many American homes first.
Warner Bros. & HBO Max 2021 Movies Announcement - Official Trailer
It's just one survey, of course, but it aligns with findings from a May 2020 report saying 70 percent of audiences would rather stay home to watch a movie even after theaters reopen.
It also confirms the paltry box office figures we've seen over the past few months.
Look no further than "Wonder Woman 1984," a superhero sequel that would easily top the $200 million mark at U.S. theaters in conventional times, if not much higher. ("Wonder Woman" banked $412 million in 2017).
So far, the film is struggling to break $40 million against meager competition. One of many reasons why? HBO Max screened "WW84" for its subscribers.
Another reason? Audiences are increasingly used to seeing fresh content in their home theaters. They've done just that since March of last year, and the constant fear-mongering about the pandemic from the media hasn't helped.
Nor has Hollywood.
No, Brad Pitt didn't break into a lab in Wuhan, China and sneak a virus out the service entrance. Instead, the biggest stars embraced the streaming revolution in ways that clearly hurt theaters.
Star after star, director after director, teamed with streamers to share their newest content there. Movie stars once made the theatrical experience something special. If you wanted to watch Denzel Washington's newest movie, you had to drive to your nearest theater.
Or wait three to six months for its home video release.
Now, you can see Washington's "The Little Things" at home for a fraction of the cost – and no one will be chomping popcorn or blabbing on their phone during the movie.
MANK | Official Trailer | Netflix
Want to see the latest Martin Scorsese film? Netflix has it ("The Irishman"). The same proved true for David Fincher's "Mank" and Ron Howard's "Hillbilly Elegy."
This year's Oscar race is replete with streaming originals, from "One Night in Miami" to "Borat Subsequent Moviefilm."
And the migration from big to small screens is only heating up.
Netflix's 2021 slate includes originals starring Gal Gadot, Dwayne Johnson, Jason Mamoa, Idris Elba, Leonardo DiCaprio and more. A-list talent is knocking on Netflix's door and, subsequently, saying goodbye to the magic of movie theaters.
Oscar-winner Adam McKay ("The Big Short") and Zack Snyder are joining Scorsese and co. Snyder brings major projects to two separate services in 2021 – Netflix's "Army of the Dead" and HBO Max's "Justice League."
If Hollywood's brightest stars don't care about keeping the theatrical experience special, why should audiences?
Another factor weighing down any theatrical comeback? Hollywood stars have never been angrier, more ready to insult large swathes of the American movie-going public.
Many movie goers are exhausted by stars insulting them and their beliefs. They may shrug and stream a far-left star's newest movie at home, but finding a sitter and spending north of $50 on a movie date night is different.
Meanwhile, one of the country's largest theater chains is scrambling to stay solvent, hoping that vaccines and the public's film passion will be enough to save their business model.
AMC Theatres has spent the COVID-19 pandemic trying to stave off bankruptcy, but its latest round of financing may have bought the theater chain enough time to survive until cineplexes can reopen…at least, if that reopening comes sometime this year.
On Monday, CEO Adam Aron announced that the company has raised $917 million in new equity and debt capital and expects that the new cash flow, combined with negotiations with landlords on lease payments and successful vaccination of millions of Americans, should be enough to prevent AMC from having to file bankruptcy before health officials give movie theaters the green light to reopen.
TheWrap.com reports last week's North American box office tally at under $10 million in total.
This avalanche of bad theatrical news comes as Hollywood unleashes a fresh round of scheduling delays.
The next Bond adventure, "No Time to Die," got bumped once again from April to November. "A Quiet Place Part II" similarly moved from April to September. That means the studios refuse to give up on movie audiences and, more importantly, the massive cash a blockbuster can yield in the modern era.
Tell that to Hollywood's biggest names, who seem content to cash their streaming paychecks when they aren't telling right-leaning consumers to pound sand.