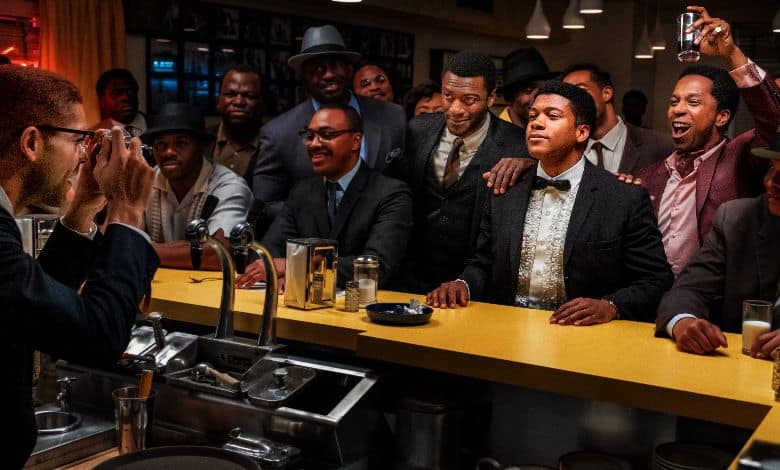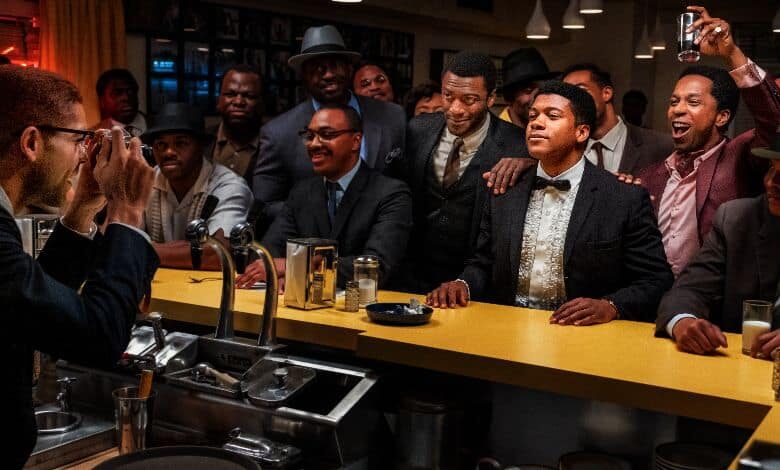 The "inspired by true events" label on a film should give audiences pause.
It usually means a heaping helping of fiction along with a smattering of truth. Yet the core of "One Night in Miami" actually happened.
That in and of itself is remarkable.
Sam Cooke, Jim Brown, Cassius Clay and Malcolm X did assemble for one special evening in 1964. "One Night in Miami," based on a smart, successful play by Kemp Powers, leans into that historical moment. And that's where the creative license begins.
Actress Regina King, making a strong directorial debut, makes sure what follows is both true to the era and complicated enough to leave a mark.
One Night in Miami... | Official Trailer
Cassius Clay (Eli Goree) is moments away from becoming the heavyweight champion of the world, and three of his powerful friends have decamped to Miami to savor the moment.
Clay stuns Sonny Liston at the Miami Convention Hall, and later celebrates with Malcolm X (Kingsley Ben-Adir), Cooke (Leslie Odom Jr.) and Brown (Aldis Hodge).
Jim and Cassius hope to party into the wee hours of the night, but Malcolm has other ideas. He turns the moment into an intimate reunion, forcing the men to confront their place in the budding civil rights movement.
King shrewdly opens up the play's hotel room setting, allowing for breakout moments to liven up the proceedings. It mostly works, although the film's best moments come from within the modest hotel room space.
Why?
King and screenwriter Powers, working from his own material, don't let the characters off easily. Malcolm is pushy and obsessed with race, never hiding his animus toward the white man. Brown sees himself as a potential movie star, thinking he can easily switch from gridiron glory to box office mainstay.
Clay is larger than life, eager to build his brand as much as shake up the culture.
Muhammad Ali (Cassius Clay) vs. Sonny Liston I (HBO Version)
And then there's Cooke, accused throughout the night of using his fame for apolitical pursuits.
The banter is light and deep, ferocious and funny, the kind of talk friendships allow to bloom. That special night is weaponized into a treatise of race relations, and unabashedly so, but the performances are so sharp you forgive the creative overreach.
Has an actor ever conveyed Clay quite like Goree? The actor looks so much like the future Muhammad Ali it's startling, but it's how he mimics Clay's quicksilver tongue and spirit that matters more.
Ben-Adir gets the showiest role as Malcolm, a figure obsessed with improving the lives of black Americans. Both Hodge and Odom, Jr. capably bring their characters to life, moving past impersonations to dig deeper into the souls on display.
Long story short – what a cast.
Progressives will see "One Night in Miami" as proof precious little has changed in the civil rights movement given George Floyd and the rise of Black Lives Matter.
They're patently wrong, but that's not the point. "Miami" allows for that conversation, that interpretation, offering multiple sides of arguments without telling us which way to think.
That's what good storytelling does, and kudos to King and co. for letting that happen.
Sam Cooke - Sam Cooke – You Send Me (Official Lyric Video)
Special kudos to the film's production design team and cinematographer, who combine to evoke the era with hushed colors and pinpoint period details.
The film looks sumptuous while always reminding us it's 1964.
"One Night in Miami" does have its hiccups. An early sequence highlighting the racism of the era, courtesy of a Beau Bridges cameo, feels like overkill even if such garish sentiments flowed at the time.
Audiences are keenly aware of the injustices black Americans faced in the 1960s, and that brand of in-your-face storytelling isn't necessary.
Cooke's disastrous debut at the Copacabana, with the white crowd's disapproval, flows far better.
A few detours can't deprive "One Night in Miami" of its storytelling impact or how these four figures shaped the culture.
HiT or Miss: "One Night in Miami" can't completely shed its theatrical roots, but what emerges is a mesmerizing look at a contentious chapter in U.S. history.