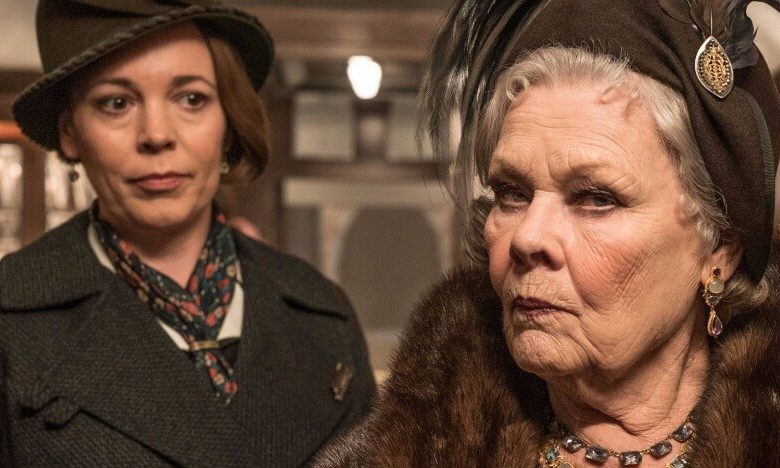 Hercule Poirot finds himself in uncharted waters in 2017.
Agatha Christie's super sleuth can crack any case. But can he handle a marketplace with little appetite for dense dialogue or glacial pacing?
The newest "Murder on the Orient Express," the latest adaptation of Christie's 1934 novel, doesn't concern itself with that hard truth.
Director Kenneth Branagh's film retains the bulk of Christie's story and its quaint speech patterns. The results are mostly old fashioned, succumbing to theatrics only briefly. Heck, it might coax younger viewers to see what the fuss is all about with older, slower "stories."
Murder on the Orient Express | Official Trailer [HD] | 20th Century FOX
Branagh does double duty with the new "Express," working as both director and your new Hercule Poirot. The Belgian sleuth's mustache is so large it begs for those 3D glasses. Otherwise he's as inscrutable as you remember.
He better be. When you've got 13 passengers doubling as suspects even the greatest sleuth may be overmatched.
Poirot boards the titular train after flexing his intellectual might in the movie's opening moments. He's joined by a colorful cast of characters, what one is inclined to label a "star-studded" cast.
Only the pyrotechnics aren't what we expect.
FAST FACT: Agatha Christie's first book, the 1920 novel "The Mysterious Affair at Styles," introduced us to her famed sleuth Hercule Poirot.
Yes, Johnny Depp offers more as the film's "victim" than in his recent "Pirates" films. The character's mob ties make his exit instantly intriguing. You wish the role could have been bigger, but the story's structure just won't allow it.
Other passengers, including Josh Gad and Daisy Ridley, barely register. And there's so many of them! That's in line with Christie's yarn, but without performances that pop it hampers the story. It also leaves some, like Willem Dafoe, with too little to do.
Yes, everyone is a suspect here, but you need oversized stars to fully sell the concept.
RELATED: Media Remove Critical Line from Depp's Trump Threat
Branagh's Poirot is a delight, even if he's far from flawless as a personality. He's arrogant and aloof, pouncing on anyone who can't pronounce his name properly, a fine running gag and character reveal. What he's asked to solve is formidable, but the resolution offers a moral quandary he clearly doesn't expect.
That makes the resolution all the richer.
"Orient Express" is a gorgeous film despite some flaws. The handsome production design ties it to the 21st century, but when paired with a throwback story it's a winning combination.
HiT or Miss: The new "Murder on the Orient Express" makes small concessions to modern tastes while retaining most of what made Agatha Christie's mystery crackle.