Industry News
Media Remove Critical Line from Depp's Trump Threat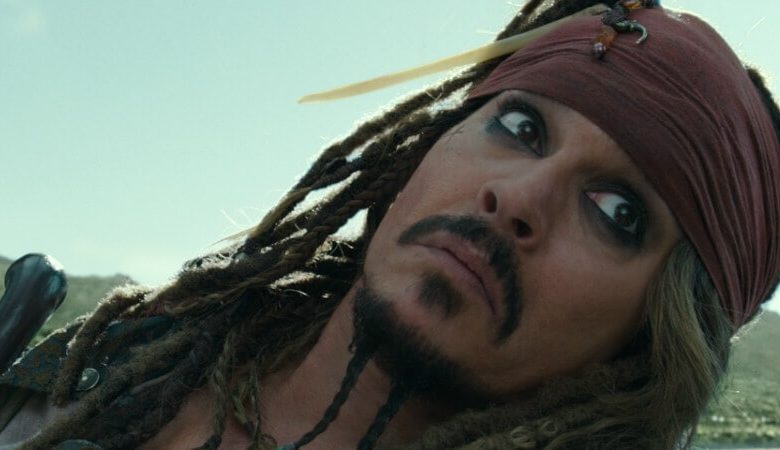 Media bias is often about the stories that don't make headlines. Or even the critical facts ignored along the way.
Consider these examples of reporters either ignoring a story or deleting material that makes all the difference to the truth:
How socialism destroyed Venezuela and damaged Brazil
The victims of Obamacare.
Removing half of what White House Advisor Steve Bannon said to twist the meaning 180 degrees.
That brings the coverage surrounding Johnny Depp's now infamous threat against President Donald Trump into focus.
Falling Star
The "Pirates of the Caribbean" star gave a meandering speech at England's Glastonbury Festival Thursday that even he predicted would spark an uproar.
Why?
He talked about presidential assassinations past and so very present.
"When was the last time an actor assassinated a President?" he asked after invoking President Donald Trump's name. He went on, or rather stumbled on.
"I want to qualify, I am not an actor. I lie for a living. However, it has been a while and maybe it is time," he added.
RELATED: Jefferies Trashes Melania Trump: 'Wooden,' 'Dirty'
The first statement proved provocative enough. Any time someone mentions "president" and "assassination" all humorous references fade away. It's like discussing a bomb in a crowded airport line.
You just don't do it.
Depp's follow-up remarks make it plain as day what he had in mind. So why are so many media outlets leaving out the most important part of Depp's speech:
"Maybe it is time."
That's what Esquire did. And CNN. And The Hollywood Reporter. And Deadline.com. And The Daily Mail. And TheWrap.com (Twice!)
Give Credit Where Credit's Due
Some news outlets did feature the full, damning quote. Newsweek and The New York Times deserve credit for being responsible with their reportage. The latter attempted damage control right away with a pro-Depp spin about it being a joke. Still, they reported the critical line.
Reuters led with "Maybe it's time."
Should we blame sloppy journalism for the omission? Or more media bias attempting to protect a liberal star?