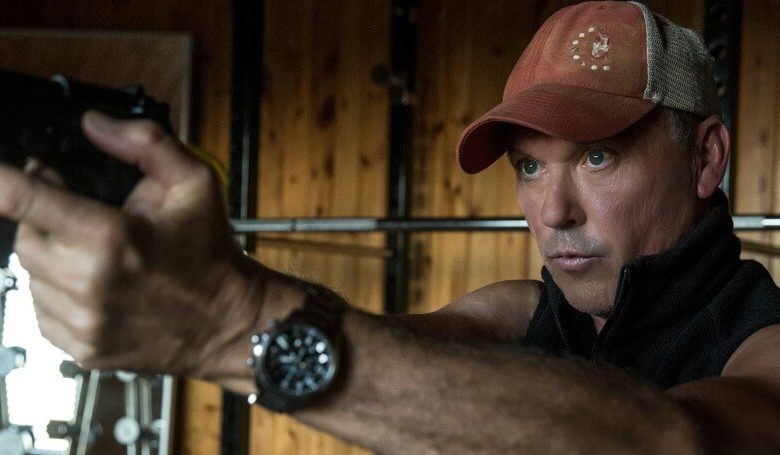 Darren Aronofsky committed plenty of destruction in his 2017 flop "mother!" And he did the bulk of it without guns a-blazing.
The auteur dissected his latest film during a Q&A at SXSW Saturday. It wasn't his reflections on the Jennifer Lawrence dud that deserve attention, though. The hour-long event found Aronofsky weighing in on President Donald Trump as well as media violence.
"Art is about disruption, especially today," he said. "With all the s*** going on, you have no excuse to make empty films." He urged young artists to focus on "human love, not human violence."
mother! movie (2017) - official trailer - paramount pictures
That's ironic coming from the director of "mother!" It's a veritable orgy of violence aimed at its star, standing in for Mother Earth. Aronofsky wasn't done, though. He offered this bit of advice for the next wave of filmmakers.
"Never stick a gun in a movie star's hands. Never stick a gun in anyone's hands if you can help it."
The director just took a page out of Megan Boone's playbook. "The Blacklist" star recently vowed her character will never hoist a rifle again. The comments were made on Twitter following the Parkland school shooting.
FAST FACT: A 2014 study published in the science journal PLOS ONE found violent content made viewers more agitated – if they already possessed an "abrasive personality."
They echoed what comic Amy Schumer said last year during the run up to her comedic misfire "Snatched. She, too, nixed a sequence involving guns as part of her gun control advocacy efforts.
Confused? Consider "Tomb Raider" co-star Jaime Winstone may be, too. Winstone told Daily Star Online why she posted a picture of her and the many guns used in the film on social media.
"I posted a picture on Instagram with me in front of all my guns saying this is not real … if you do have to state that it is kind of crazy…it's sad but the world we are living in…and America… there doesn't seem to be that line," she said.
The actress added that she's anti-Trump. The story added some other details.
"At the last minute we decided to throw a few more gun moments into the film," she said of the action franchise reboot.
Oh.
Tomb Raider Trailer #2 (2018) | Movieclips Trailers
It hearkens back to something Harvey Weinstein said a few years back. Yes, that Harvey Weinstein. Following the 2012 Aurora theater shooting that left 12 people dead he proposed a violent movie summit.
"I think, as filmmakers, we should sit down – the Marty Scorseses, the Quentin Tarantinos, and hopefully all of us who deal in violence in movies – and discuss our role in that."
The producer quickly abandoned those plans.
That hasn't stopped a who's who of Hollywood from blasting the NRA following recent mass shootings. That attack wave intensified last month after a gunman killed 17 people at a Parkland, Fla. high school.
Meanwhile, a new report shows how gun violence is on the rise in popular entertainment.
Does Hollywood gun violence inspire the real thing? It's one of the most complicated issues we face regarding the media's impact on society. The argument runs smack into the First Amendment, which guarantees artists the right to create whatever they wish.
The marketplace takes it from there.
What's clear is that some Hollywood forces fear their gun-waving antics do influence the culture. Many others are all too willing to divert the blame elsewhere, loading their product with gun violence to draw movie goers in.
Think the "John Wick" franchise, "American Assassin" and any given Liam Neeson film from the past decade.
It's a messaging problem the industry seems unable, or uninterested, in addressing.